Even though construction projects need to be managed efficiently, contractors are challenged by inaccurate and outdated drawing sets. Learn how iFieldSmart Technologies supports teams with QR code integration to get the latest drawings sets to avoid onsite challenges that lead to rework, project delays, and cost overruns.
Construction drawings or building drawings are created by Architects to showcase their ideas, project nuances, and other information required onsite for installation and record keeping after a handover. Construction drawings are a holistic term that structures a specific part of building data, that is enriched into crucial documentation and later on as agreement data sets for construction work. This means they hold law-driven importance and form between the general contractor and the client.
While the creation and use of construction drawings are important for construction activities, project stakeholders need to store these datasets in an organized and updated manner. A myriad of cloud-based construction management tools offer capabilities to store 2D deliverables, yet the design and construction teams fail to utilize an updated set of drawings. This leads to poor communication, collaboration, rework, and cost and time delays. Construction management apps from iFieldSmart Technologies understand design and construction pain points to store, download, and access 2D drawings.
QR code integration from iFieldSmart Technologies supports construction teams with new technology and solutions to access and use a fresh set of drawings that ensure time and cost savings and improved construction quality.

Here are the top 3 reasons why construction drawing sets are important for modern design and construction.
Construction drawings produce a realistic representation of actual construction.
Construction drawings provide an accurate and realistic representation of what needs to be assembled or installed. These drawings are coordinated and condensed to consider multiple opportunities and remove uncertainties, and confusion. Delays and ambiguities can be lowered by appropriately coordinating a set of construction drawings.
iFieldSmart Technologies deliver best-in-class 2D storage and access capabilities that filter 2D files by revision number, version, drawing date, last updated, trade name, etc.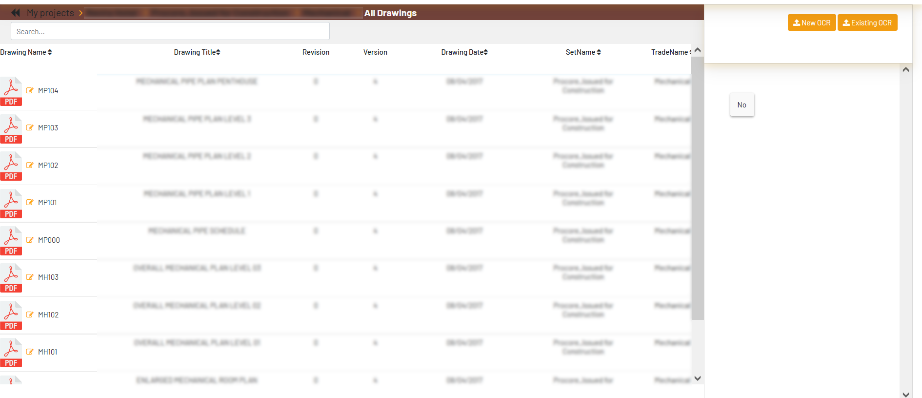 Construction drawings deliver accurate and complete specifications.
Construction drawings pack in accurate and detailed specifications including materials, procedures, principles, etc. to complete onsite installation. A graphical representation indicates the course of action for building components, measurements, detailing, and more. Appropriate coordination between construction parts leads to mitigated ambiguities. An updated set of drawings with the latest project information promotes a precise and complete instruction set. This prompts spending lower time on onsite installation and construction.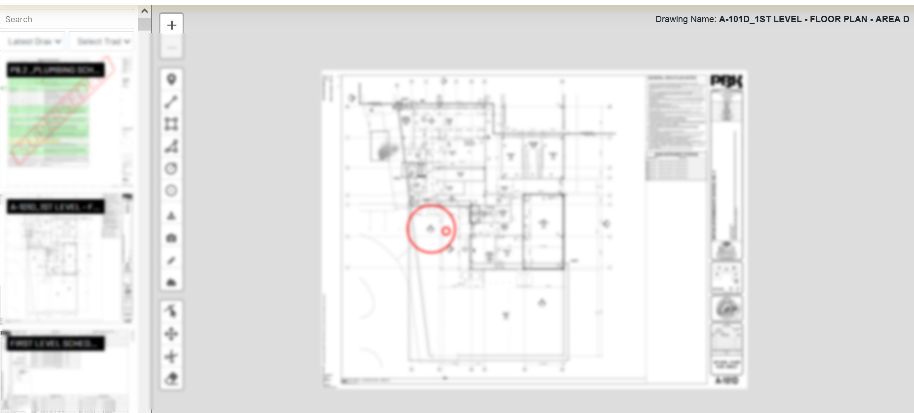 Construction drawings ensure streamlined and required onsite construction.
The significance of construction drawings lies in the seamless and streamlined execution of onsite construction. Information stored in these drawings has to be sufficient to drive project execution. Before assigning construction drawings for onsite construction, each 2D dataset needs to be investigated and approved by the concerned designer and other specialized personnel to mitigate ambiguities onsite. Data represented on engineering drawings portray specific directions, dimensions, titles, etc. that need to be executed as per required instruction.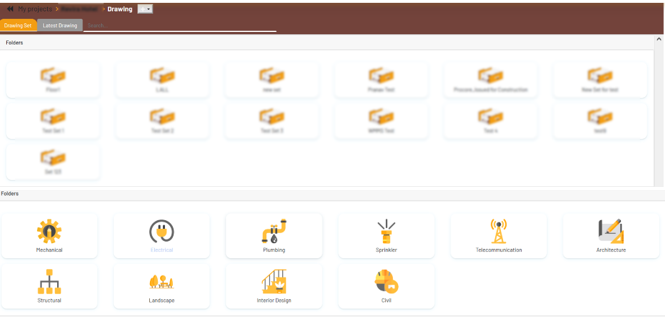 Conclusion
With years of expertise and experience in the field of construction management, iFieldSmart Technologies provides best-in-class cloud-based 2D storage and access for multiple teams. Keeping track of 2D deliverables promotes higher working productivity, time, and cost savings, reinforced by enhanced construction quality. Schedule a demo to unlock construction management capabilities and achieve a seamless 2D experience.
Visit Us:- www.bimengus.com