Construction projects can be extremely complex, given the cost and time to build them. To successfully and safely complete these projects requires every piece of the puzzle to be synced, including teams and third-party firms. Stakeholders need to be completely aware of how the project will unfold at every stage of the project. Changing parameters during the plan, bid, and construction phase can take projects in different directions, leading to wavering project scope.
"Reviewing and responding to each RFI can cost a construction firm $1000 or above, while the accumulated costs for a project could be more than $900,000"
It is impossible to keep projects on track and people on the same page without accurate, complete, and valid RFIs. A Request for Information (RFI) form or document supports people and projects with time and cost-efficiency. An RFI streams information from design and engineering teams to identify project parameters that have evolved since the contract or original bid. RFIs serve as communication channels to drive dynamic planning and informed decision-making to complete costly and fast-track construction projects.
Let's understand how construction RFIs are utilized in the AEC industry. Here we incorporate granular details on where RFIs become uncertain and analyze the RFI structure. We will also consider the use of construction management apps like iFieldSmart Technologies to create and manage RFIs to streamline design and construction.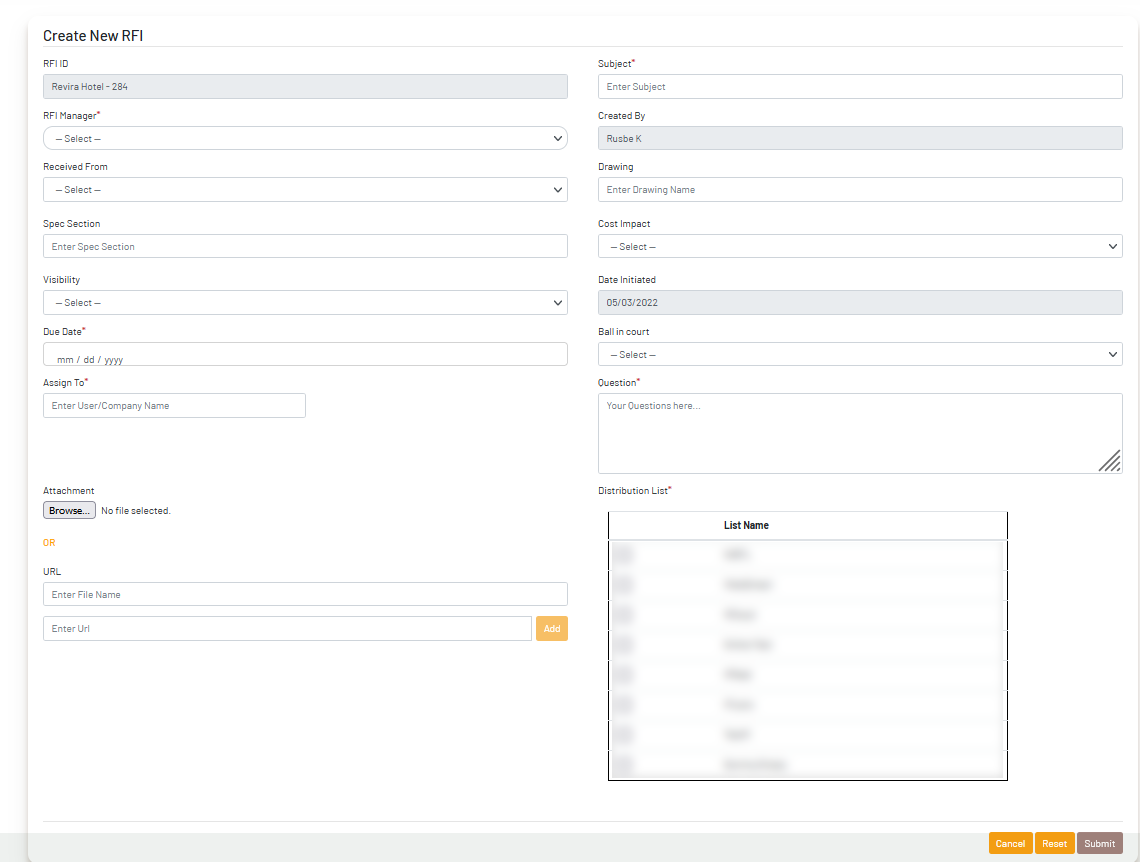 RFI creation – iFieldSmart Technologies.
What is a construction RFI?
An RFI serves as a crucial document to extend the horizon of the project through details shared between designers, engineers, and construction teams. In essence, an RFI is documented communication utilized by contractors and subcontractors to assemble additional information as the project evolves. Information within an RFI is data that wasn't initially incorporated into the project contract scope. RFIs are also created to –
Collect information on the surrounding parameters that cannot be concluded from the original contract
Clarify other aspects of a construction project
Make changes wherever required
An RFI can be or is used with other documents that include,
(RFP) – Request for Proposal
(RFT) – Request for Tender
(RFQ) – Request for Quotation
Various Types of construction RFIs.
RFIs can be classified into a myriad of types, but we would be listing and discussing the most commonly used in construction projects.
Changes in Design.
Clarification on incomplete data for specs, plans, etc.
Changes in materials
Time-centric RFIs
Onsite conditions
Constructability problems
Coordination (Design, Construction)
Why do construction teams create and send RFIs?
Contractors or subcontractors create and communicate RFIs to include diverse information or details to move ahead in a project.
Clarify or change design elements or conflicts  – clarify design elements, resolve design flaws, and request information on incomplete plans.
Request changes in materials or suggest substitutions – request information on changes in planned materials or resources, introduce new variables to proceed within budget.
Outline issues based on constructability and achieve greater details – clarify constructability issues through greater information clarity.
How to create an RFI?
Begin with a question that is clear and concise to remove confusion
Build a strong context around the question with easy to understand language
Ask for information through visuals including drawings, sketches, or videos
Make recommendations for a solution in the RFI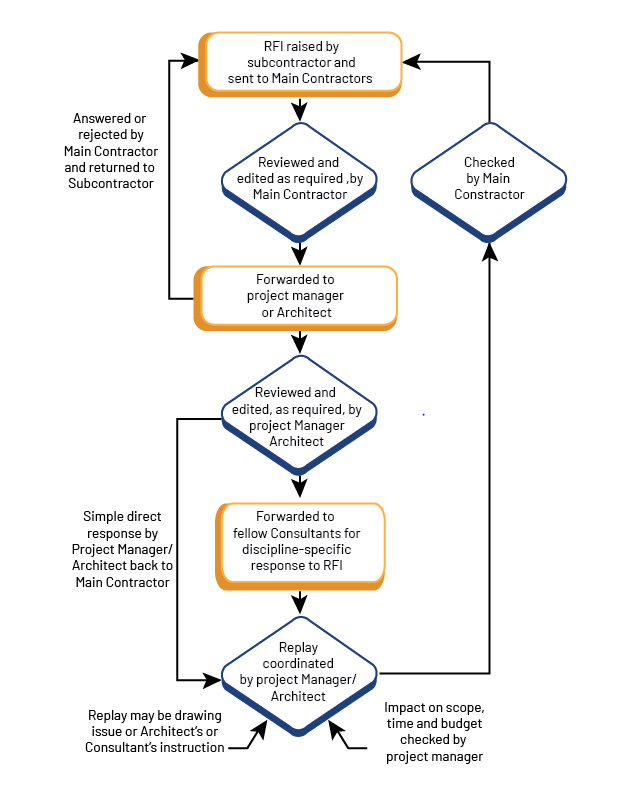 When should RFIs not be used?
RFIs should not be used to communicate regular information
RFIs should not be used to include the design or engineering elements that were unaccounted for during initial bidding and planning
RFIs should not be used to share safety plans
RFIs should not be used to submit scheduling data or information
RFIs should not be used to seek approval on modifications
RFIs should not be used to provide general comments on a construction project
Using construction management software to create and streamline the RFI process.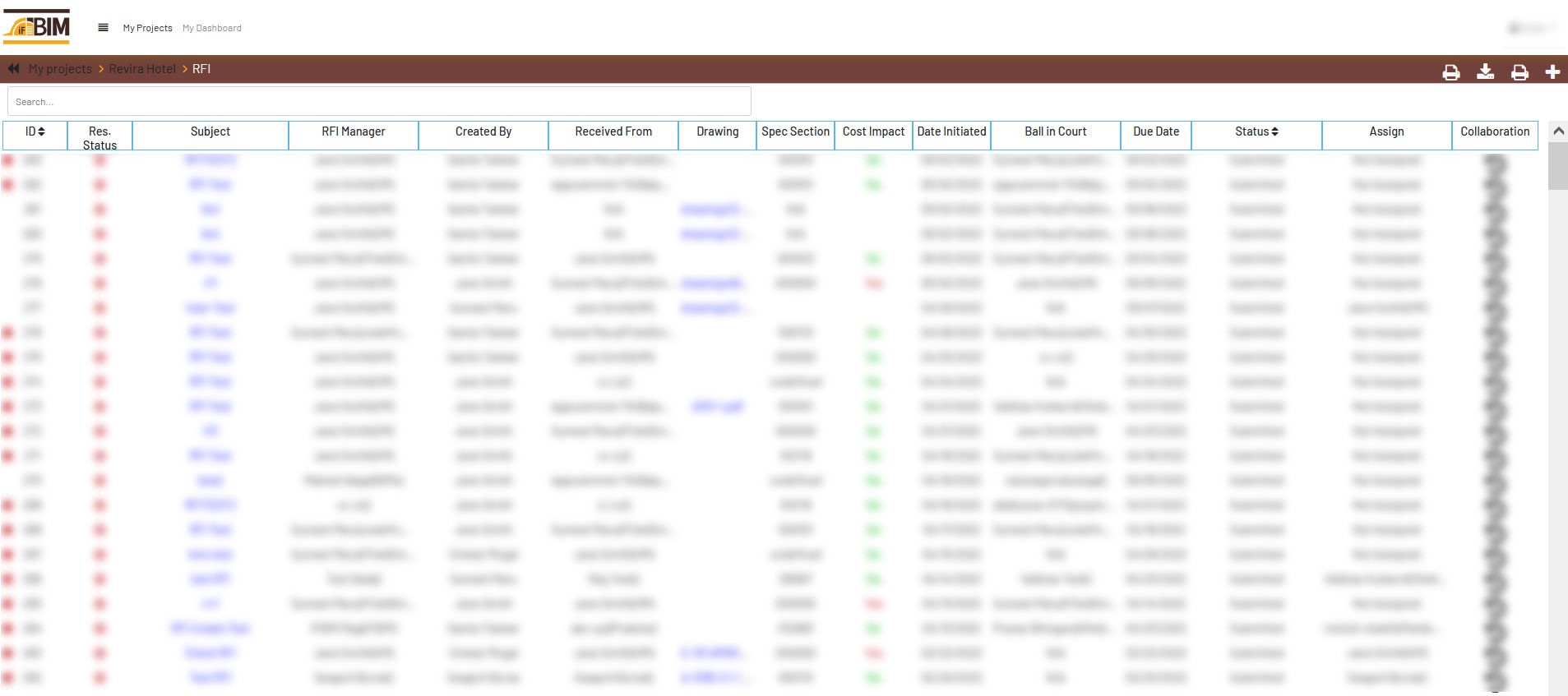 RFI Management – iFieldSmart Technologies.
A myriad of construction firms leverage powerful construction management tools to facilitate improved project planning and management. Each submitted RFI can cost at least $1000. The scope and size of the project can lead to millions of dollars in RFI creation leading to extensive cost overruns and project delays. Utilizing construction management software from iFieldSmart Technologies supports contractors and subcontractors reduce admin costs.
Looking for your next construction management software to streamline your RFI needs?
Explore our construction management capabilities for RFI management.
Visit Us:- www.bimengus.com