Tracking project progress is easier said than done right. Improving project visibility can help contractors make informed calls. Sound field documentation showcases a construction company's ability to win projects. Building a digital record of the project to document As-Built conditions enhances accountability, efficiency, and saves thousands of dollars.
Traditional field documentation processes or tools are unreliable sources of truth. Inaccurate, incomplete, and fragmented documentation can create a damaging impact for contractors and facilities managers during construction, facilities management, or renovation. Owning a set of unreliable documents can create onsite clashes, rework, greater RFI requests, change orders, and other challenges. By reinforcing photo documentation to track field progress, construction companies can ensure the accuracy of project data "through pictures". Photo documentation linked to highly accurate laser scans, BIM models, and drawings can help reduce project risks, review project progress, and enhance building performance.
Here's how photo documentation can improve construction and save thousands of dollars.
Remotely view what's happening on your job site.
Photo documentation can help contractors and other stakeholders visualize project progress through remote technology. Instead of looking through inaccurate and fragmented notes, teams can leverage high-resolution images stored on a cloud-based platform. With complete access to data from a source of truth, teams can save field time and get a complete picture of the job site with regular and updated reports.
Photos help you visualize how subcontractors are producing high-quality work and following onsite safety measures. The use of laser scans, 3D BIM models, photos, and 2D drawings help teams identify hazardous spaces or construction risks. Remote access capabilities through web and mobile apps drive true collaboration to store, access and share data with other team members.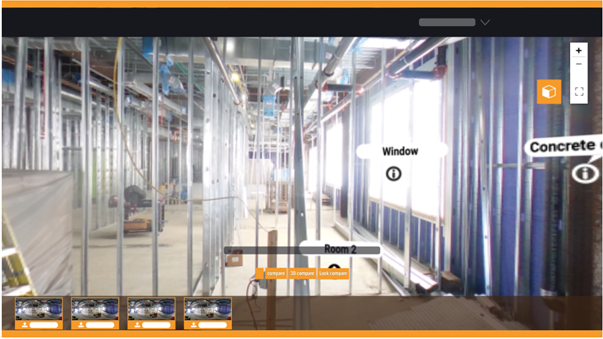 Annotations or markups linked to photos highlight critical project data.
Markup or annotation capabilities help construction crews visualize highlighted areas. Captions or descriptions about construction components or equipment make it easier to draw intelligible ideas on project progress through enhanced documentation. When looking for photo documentation software reinforced with advanced construction management, select one with AI-based capabilities like Lens 360 and iFieldSmart Technologies.
Draw actionable insights through side-by-side comparisons.
Performing side-by-side comparisons of 360 photos with 3D models helps review project progress of various locations over time. Validating onsite components and equipment through various timelines and project progress increases clarity and precision as everyone stays on the same page. Comparing before and after photos when milestones are achieved helps track work, logistics, and resolves potential issues. It isn't just daily reports that are improved, closeout inspections, change requests, and punch lists can be augmented. Punch lists linked to high-resolution pictures can help teams identify and resolve issues leading to quicker close-outs.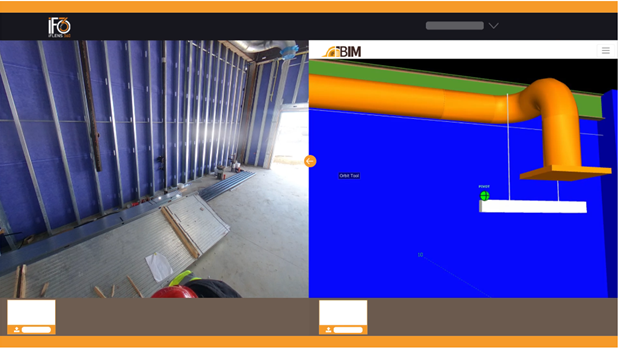 Build better clarity to the scope of work.
Taking 360 photos and comparing them with existing laser scans or BIM models can draw better clarity of work scope or changes in the scope of work. Foundation cracks, mold, environmental moisture, or framing can be documented by contractors the moment they arrive onsite. Taking accountability for issues before other teams or contractors can find it can help resolve issues faster with complete answer ability. Field documentation reinforced with photos improves closeout outcomes.
Improve construction project management.
Site managers and foremen spend numerous hours onsite to inspect work and issues that include change orders, RFIs, onsite conditions, etc. Onsite crews can save time for managers by photo-documenting job sites to make informed decisions. Actions can be confirmed with updates without making frequent site visits. Keeping accurate timelines reinforced with field documentation ensures all the data is organized for enhanced project management.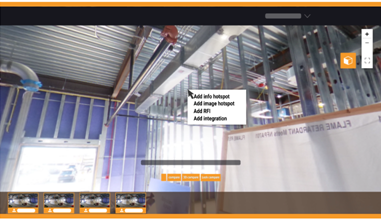 Conclusion
Save time and money with proactive construction photo documentation. Communication and collaboration are crucial for any project, but they can be easily augmented with documentation for various milestones viz. before, during, and handover. Documenting As-Built conditions to manage critical issues, creating detailed O and M manuals, and producing progress reports in real-time for billing and scheduling can help contractors garner cost-effective outcomes.
Contact Us: – 703-994-4242
Visit us: – https://www.bimengus.com