Communicating and collaborating in the Metaverse will be the next norm for AEC professionals to embrace Connected Construction. Radical client expectations and higher industry competition to achieve stark productivity through the Metaverse are changing the Building Industry. The Metaverse is defined as the future of the internet in a 3D immersive environment. Accessing the internet from phones or tablets will be replaced by complete Virtual Reality(VR) or Augmented Reality (AR) Headsets.
From virtual meetings to games, enterprise instances like construction inspections or connected construction will be leveraged in – the Metaverse. Massive real-world models or cities modeled down to bricks can be brought down to various metaverses through the process of streaming. The presence of the Metaverse represents a quantum shift in how we connect with multiple teams or stakeholders in the AEC industry.
With a prime focus on visualization, Architects can leverage purpose, emotions, and qualities of space. The introduction of game mechanics has promoted critical aspects of design for social interactions and volumetric acoustics. Architecture firms can transform the business model with services and deliverables that are scalable and reusable. Architecture firms build unique designs with assets like buildings, point clouds, textures, furniture, etc.
In the design world, Artificial Intelligence can be adopted to train ML through existing data to build new content. Architects can run simulations to generate real-world scenarios in a virtual environment to test unbuilt structures.
The difference between the Metaverse and the Internet.   
Consuming the internet in 2D through first-generation devices like phones, tablets, or computer screens is passe. Shifting from first-generation devices to multi-sensory devices that drive virtual reality, augmented reality, 3D immersion, etc. will provide a "Perception of Physical Space" and connection with the real world. Migrating content from the internet through existing connected devices into an immersive 3D metaverse for interaction and sharing with multiple teams or stakeholders will give AEC teams – greater powers.
Empowering AEC/VDC teams with –  greater power.
Important assets like 3D models, video conversations, information visualization, construction project management, apps, and more are brought into a physical environment for immersion and interactivity. The Metaverse is a new "immersive workplace" that can be accessed by a myriad of teams from anywhere across the globe. These capabilities can be morphed to form crucial construction assets for accumulation,  manipulation, and interaction with various building layers including BIM data.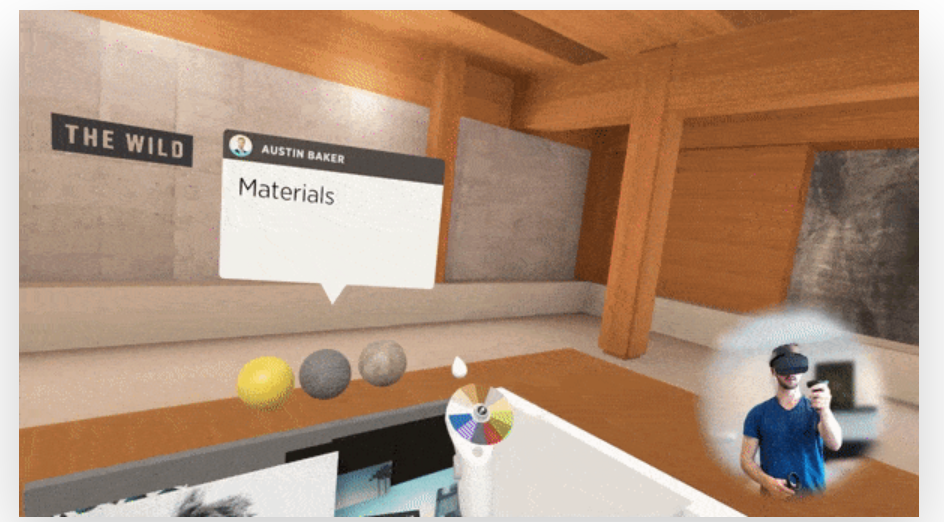 Various platforms showcase a variety of capabilities that include design reviews, prototyping, project tracking, and BIM coordination. Making collaboration more efficient through these platforms drives an enhanced understanding of the building space. Multiple teams and client immersion in a 3D environment eliminate a chunk of the rework, in-person meetings, site visits, etc. whilst augmenting design to construction timeframes. Advanced Metaverse-ready platforms like Prospect, iFieldSmart, and others can reduce expensive RFI's up to thousands of dollars for a single project. Curious about how you can save on thousands of dollars for RFI's click here to find out.
Getting BIM tools like Revit, BIM360, Sketchup into an immersive Metaverse.
Every standardized BIM work tool is a click away to step into the Metaverse. Collaboration platforms like iFieldSmart, IrisVR, etc. can directly integrate tools like Revit, Navisworks, into a shared space for anywhere and anytime access. In addition, these apps ensure your work stays updated in the cloud with the latest file version from your mobile phone or VR devices. Changes will be systematically reflected into an immersive 3D environment with the latest updates from Autodesk apps or platforms.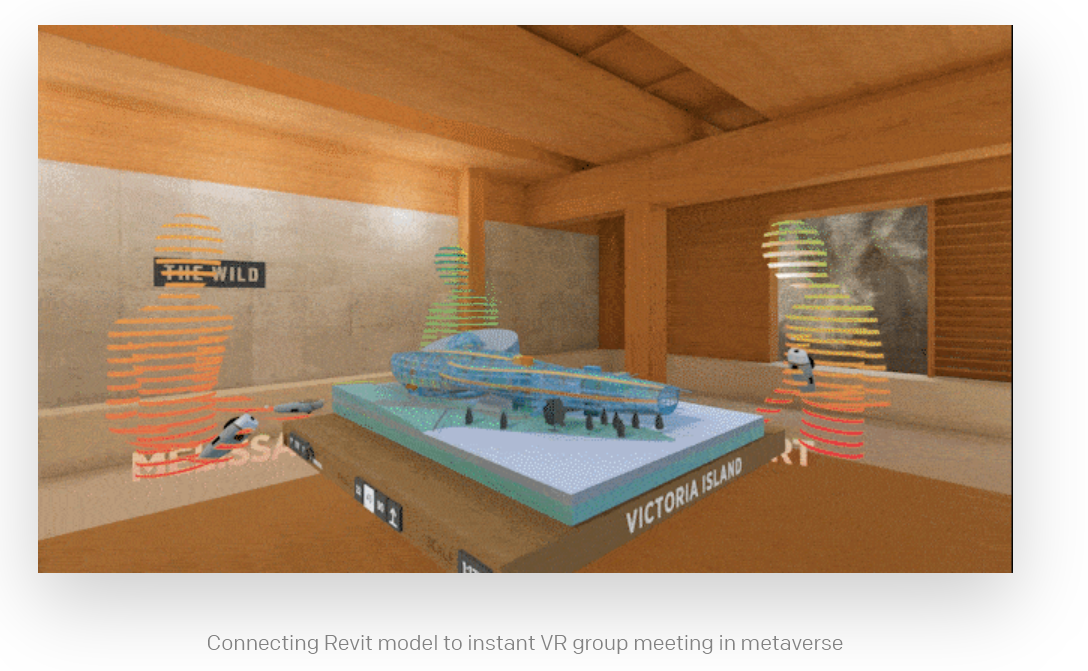 Top benefits for AEC firms to operate in the Metaverse.
Standard workflows or processes can be transformed completely through the Metaverse reinforced by AR and VR.
Collaboration.
Stay aligned from any location, and at any time with the use of VR headsets for quick project approvals, reduced business travel, and diminished meetings.
Model Prototypes.
Architects and designers can spin up various prototypes through various parametric iterations that reduce a lot of rework, material savings and promote quick approvals.
Coordination.
From issue tracking to RFI's, and 3D model coordination, teams can drive BIM/VDC workflows in a Metaverse immersive environment.
Presentations and Walkthroughs.
VR/AR-based headsets can help a myriad of teams from designing to construction to presenting immersive walkthroughs or presentations for clients. Full-team approvals can be expedited through sensory presentations and multiple learning techniques.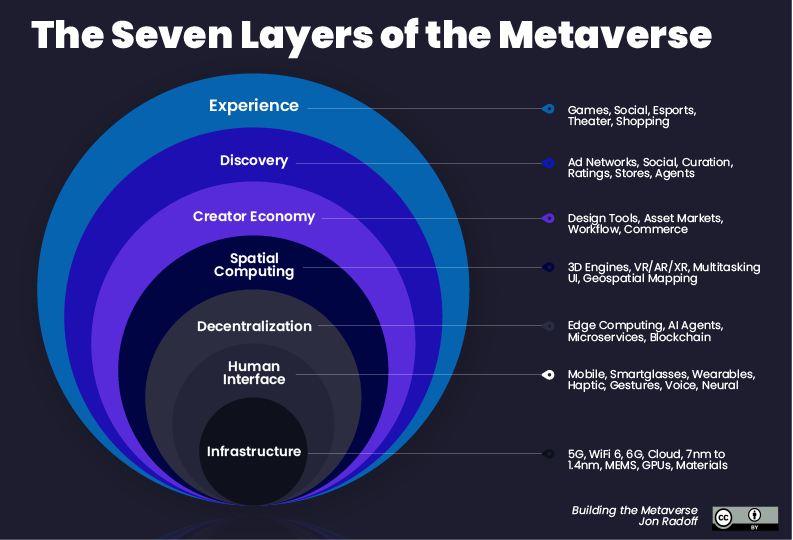 The Seven Layers of the Metaverse.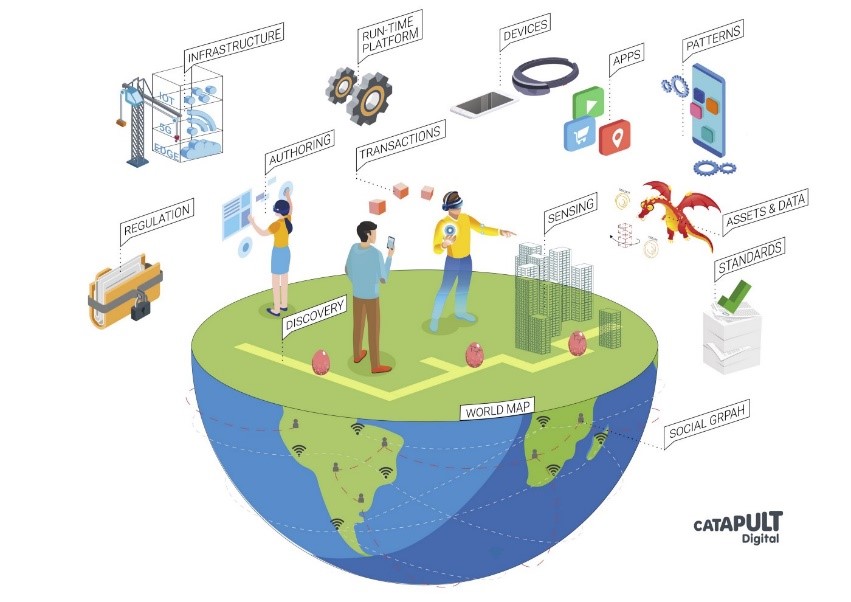 The Metaverse Network.
8 ways iFieldSmart Technologies helps AEC firms drive connected construction.
Is your construction project getting boxed through dumb construction project management apps? Is your existing AEC app suite blowing financial holes?  The AEC sector is complex and counts on advanced processes and tools for accelerating construction projects to achieve efficiencies and economies of scale. Construction project management reinforced with powerful software can assist AEC professionals to reduce rework, diminish project delays, lower material wastage, and mitigate cost and time overruns. iFieldSmart Technologies offer comprehensive project management capabilities to connect onsite teams with remote stakeholders.
As a single secure cloud-based platform, tools integrated into iFieldSmart connect every aspect of your AEC project, integrate seamlessly with other apps, and coordinate people and projects.
Common challenges observed in the AEC industry.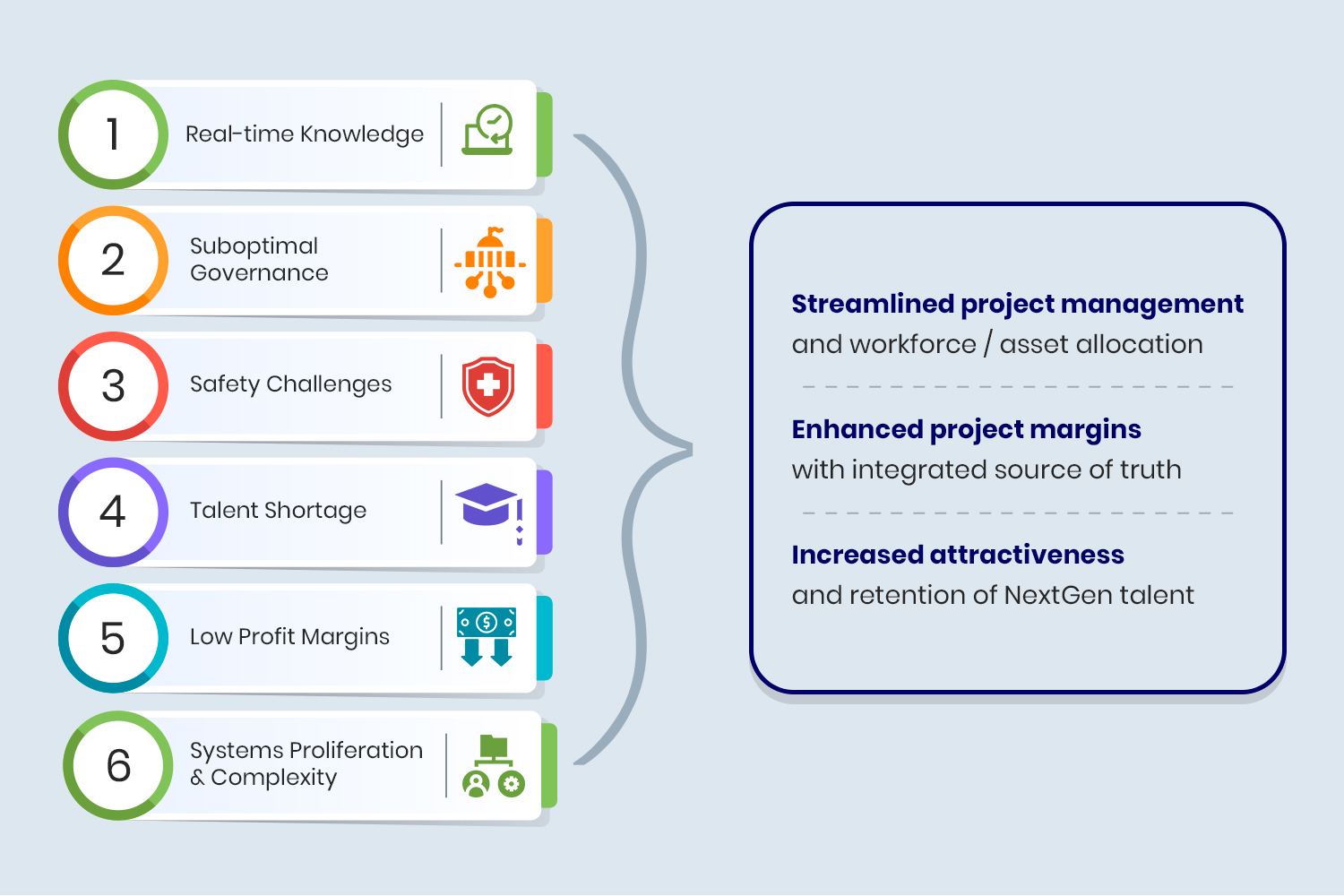 Inability to share real-time data or leverage access and visibility
Inaccurate project tracking at a given point in time
Inability to make clever decisions
Inaccurate tracking of actual vs existing budget
Lack of connectivity leads to greater project overruns
Lack of accountability for stakeholders
Insufficient safety measures & labor shortage
Single-digit margins and higher risks
Investment reluctance
Industry 4.0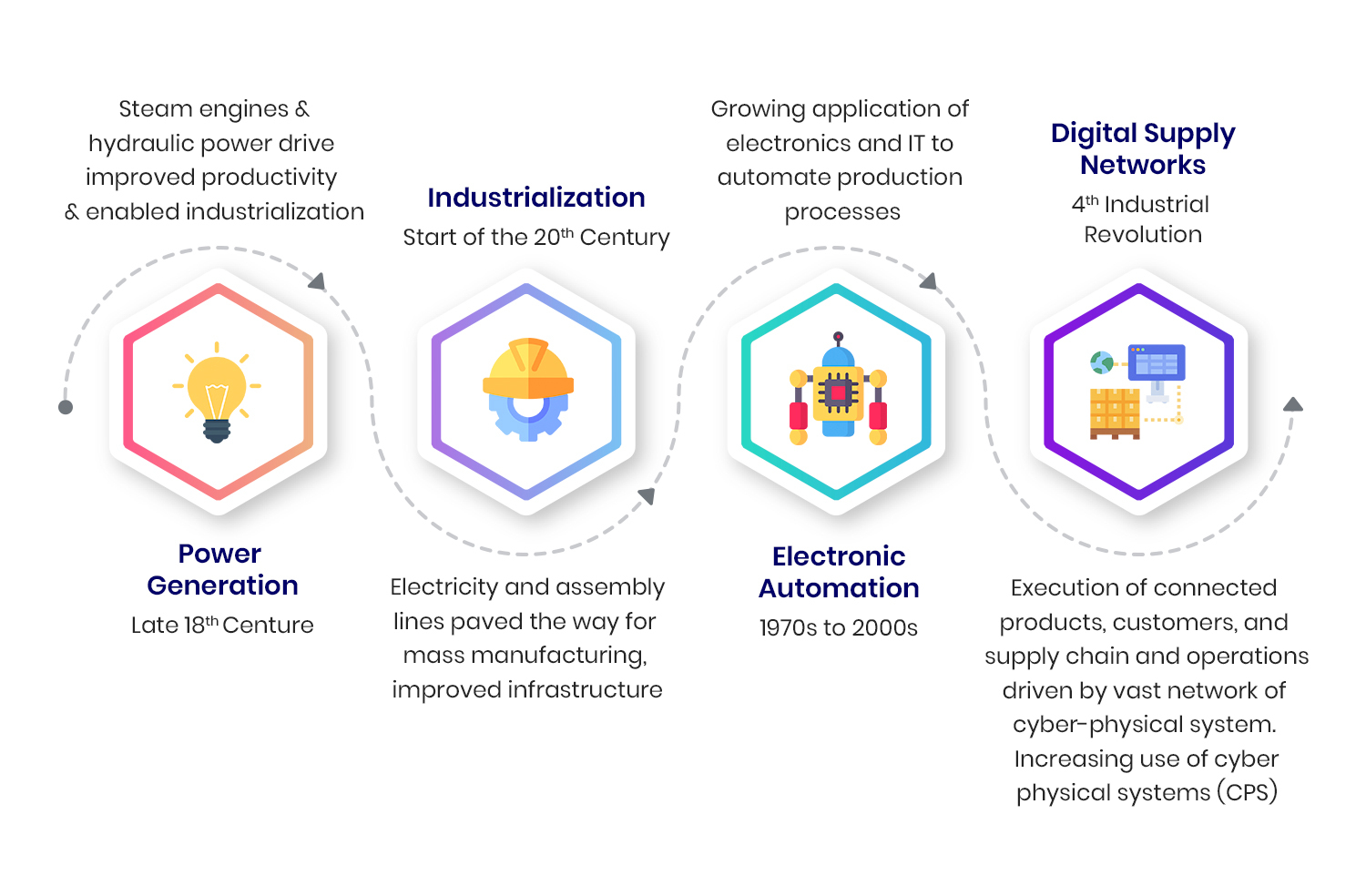 Connected Construction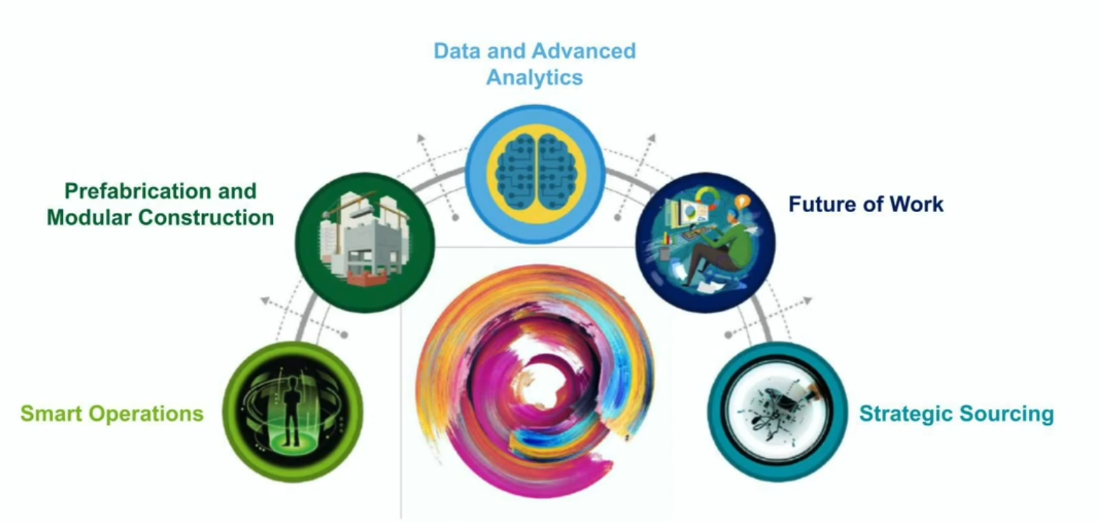 Single Data Layer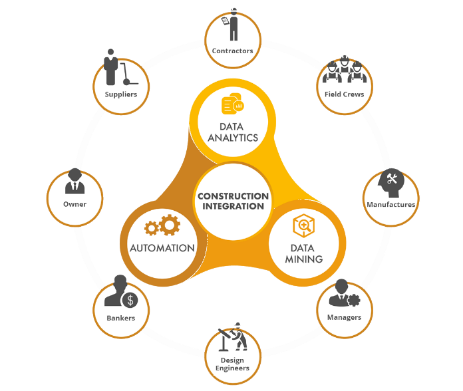 iFieldSmart Ecosystem.
Project managers and other construction stakeholders are perpetually challenged by fragmented communication, flawed data storage tools, information loss, disjoint processes, and a lack of accurate task management. iFieldSmart Technologies enables various teams to achieve greater project visibility, streamline bidding, centralize data storage, improve job site productivity and diminish silos for enhanced collaboration. Listed below are the top 8 tools that can help you transform the way you work with cloud-based construction project management and digital workflows.
Leverage greater project visibility into project breakthroughs with secure and cataloged 2D storage
2D drawings are dominant deliverables for any AEC team or firm. Architects, general contractors, engineers, project managers, and other stakeholders face continuous project setbacks as a consequence of substandard data storage platforms. Analyzing real-world challenges, iFieldSmart Technologies has derived the ultimate solution to store, access, and share updated drawings from a single secure interface.
Through powerful annotation tools, and greater capabilities that include drawing markers, layer editing, file export, etc. teams can coordinate and collaborate on a single source of truth to stay on track. Teams can leverage cloud-based technology to store and catalog drawings based on various disciplines viz. Architectural, Structural, Mechanical, Electrical, Plumbing, etc. with quick search capabilities amongst thousands of drawing sets.

Powerful RFI tools to create, record, and assign RFI's
Get quick answers to costly RFIs. Diminish excuses to streamline projects and complete them on schedule with proactive RFI management. Inefficient management of RFI's can lead to project delays, cost overshoots, and lower business profits. iFieldSmart Technologies helps stakeholders achieve accurate and efficient time management for holistic project wins. AEC professionals and firms can leverage cloud-based RFI management to create new RFIs and turn them into actions with collaboration, integration, updates, and distribution lists.
Assigning RFIs to various professionals or teams highlighting its cost impact can reduce project costs by taking informed decisions. Powerful search tools make it easy for contractors and other stakeholders to search from thousands of RFIs for various projects. Quickly creating or identifying a status change helps deliver the right response and manage a cataloged history of RFI's.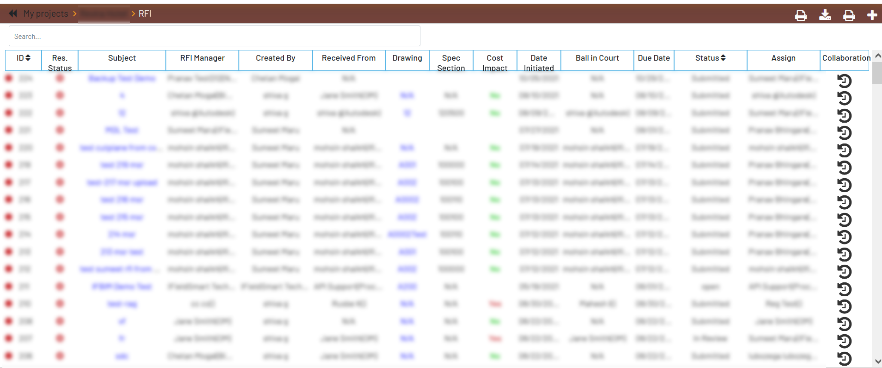 Approve the right set of components for installation with effective submittal management
Construction submittals are crucial deliverables that are created by contractors to general contractors. Managing submittals like shop drawings, material samples, cut sheets is imperative for Architects and Engineers to accurately verify building components and their quantities in compliance with design or contract documents.
iFieldSmart Technologies understand the importance of submittals to ensure design intent, adhere to codes, and project safety. With the right set of capabilities like specifications, submittal package, issue date, etc. teams can create, manage, and streamline the submittal management process.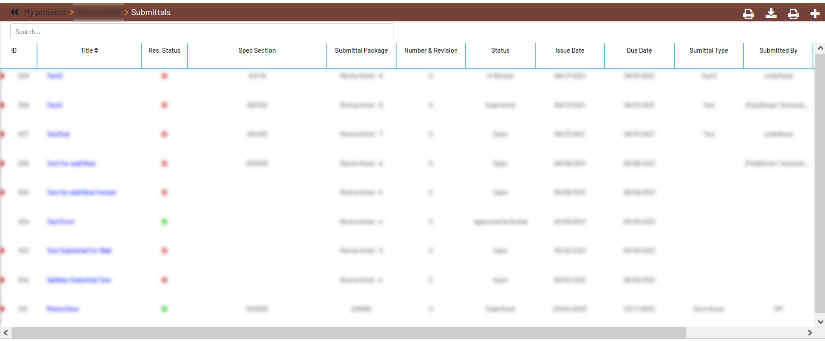 Detailed reports drive greater project tracking through real-time visualization
In-depth project reports based on levels and trades assist project managers to track project progress. Proactive clash management helps visualize viewpoints, RFIs, and other parameters for various trades viz. mechanical, electrical, plumbing, sprinkler, etc. Reports based on status events like Open, Closed, and Overdue make visualization comprehensive.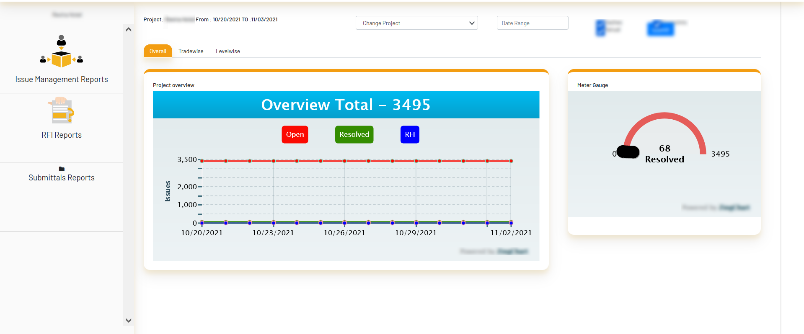 Encouraging construction flexibility on the go with Cloud  Conferencing
iFieldSmart Technologies integrates cloud conferencing capabilities to drive greater collaboration amongst remote teams. Getting multiple teams on a single screen helps multiple teams and stakeholders share project deliverables like drawings, documents, and other deliverables. Users can annotate and markup plans to enable real-time discussions and feedback for quick project execution. Creating multiple project agendas can help teams stay on track and drive a seamless meeting experience.
Recording digital versions of meetings help stakeholders keep a copy of crucial meeting discussions that can lead to better decision-making. Going back to recorded discussions can clear out ambiguities and regular communication keeps construction sites connected with back-office teams. Communicating in real-time enables greater flexibility for remote teams through various devices and platforms.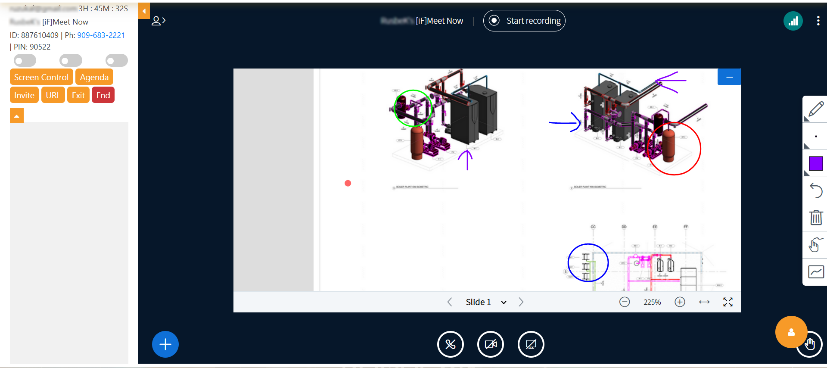 Manage users and file activities with premium Cloud storage
Storing large CAD/BIM/Point Cloud files is a challenge for design and construction teams. iFieldSmart Technologies can help AEC stakeholders store, share, and access crucial construction documents. With unlimited storage and high bandwidth, teams can store project photos, 360 images, videos, and other formats. Workplace productivity and enhanced tracking enable secure file storage with encrypted linking and file sharing. File versioning capabilities with timestamps help store multiple versions of files with quick restore capabilities and greater collaboration.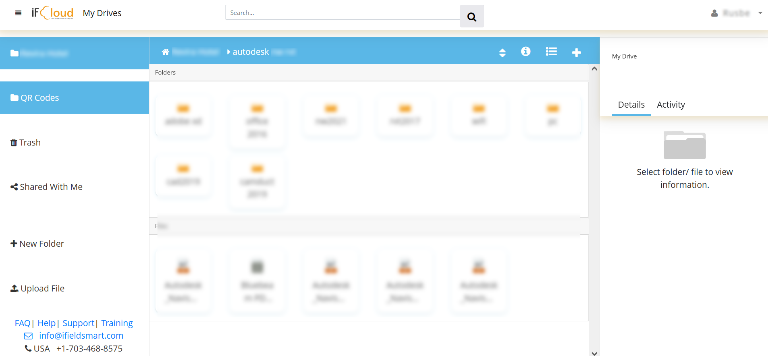 Manage multiple construction tasks with proactive Task management
Assigning tasks with iFieldSmart Technologies is quick and easy. A simple form with task name, due date, status, and assigning capabilities can help track project activities and tasks. Tracking work progress with time sliders can help teams follow task duration with precise descriptions for other stakeholders to follow.

Improving construction photos for documentation & tracking with Lens 360
360 – Degree photo documentation has gained significant popularity amongst construction firms to represent the entire view and navigate to various and specific components. Reinforced with construction management software, this rich source of visual data can be leveraged to capture and track project progress.

Scrap attachments through email.
While it seems easy to send onsite photos through email, it is an inefficient method to transfer photos as it creates a trail of confusion and inaccurate data. Images can lack the right context or meaning if not delivered at the right time through emails. Capturing and sending onsite photos directly from the field to a mobile platform or device and mapping them to drawings, reports, and documents through cloud-based software delivers an accurate and clear reference.
With construction management software like iFieldSmart and its integrated tools, contractors can tag and annotate photos with 2D drawings to achieve greater viewer context. Capturing As-Built details, and identifying & resolving issues helps contractors and other stakeholders make informed decisions. RFI's raised on issues can be solved quickly through greater depth of context.

x`
Greater structure for file storage.
Fragmented photo storage can be misleading, and consumes a lot of space. Automated or AI-based photo documentation software can save time and promote greater usability. Pushing photos to a centralized storage system reinforced with tagging can help identify locations, work type, onsite conditions, subcontractor location, etc. Photo filtering capabilities through advanced tagging can help general contractors and sub-contractors better search results and build imagery reports.

Tagging imagery to specific onsite locations.
Tagging photos with GPS systems can help contractors access the job site remotely. Geo-tagging onsite photos can diminish manual work and stakeholders can get a perspective through various map views.
Conduct hassle-free site inspections.
Site inspections can be taken to the next level with highly detailed 360 – degree photo documentation. Up-to-date and accurate 360-degree photos can help teams draw up schedules, track progress, resolve RFIs, diminish change orders, and mitigate disputes. Controlling project progress can streamline site inspections to stay on budget and schedule.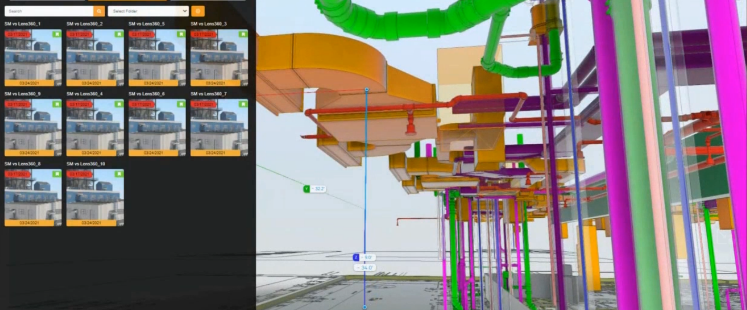 Achieve proof of progress.
Recording a job site in 360 – degree helps teams view multiple job sites from any location. With photos being available instantly, teams can validate proof of progress – whenever it is required. Performing side-by-side comparisons of photos with 3D BIM models and drawings helps contractors identify and achieve planned progress around a single source of truth.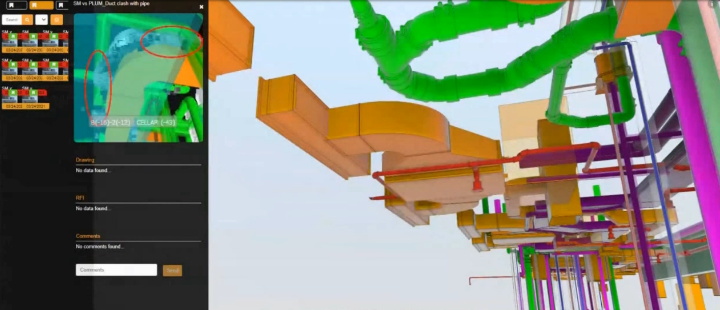 Making a lasting impression with accurate As-Builts.
Contractors looking at making a high-impact impression with As-Built documentation can leverage accurate and complete field documentation during the handover process. Precise project close-outs can help the FM team access complete data with dimensions, locations, specifications, descriptions, dates, etc. By the time, As-Builts are exported, onsite photos are ready for quick access for multiple teams.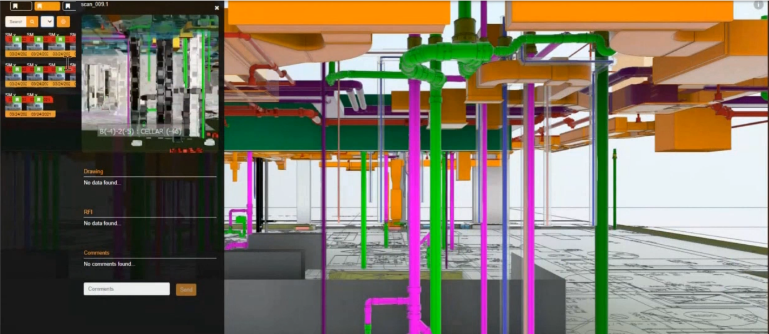 Conclusion.
iFieldSmart Technologies helps every stakeholder connect on a single platform. With complete coverage from preconstruction to closeout, projects, and teams can stay away from risks and leverage greater profits. Higher team focus and efficiency reinforced with productivity reduce overruns, reduce administrative budget, and enable greater project tracking. Achieve complete oversight over your project with real-time data analytics, cost intelligence, and automation and identify the effects of issues on schedules with advanced project management capabilities.
Contact Us: – 703-994-4242
Visit us: – https://www.bimengus.com