For a myriad of design and construction teams, utilizing a plethora of applications on a day-to-day basis to access BIM data can be challenging. Information within these applications is siloed, making it cumbersome to draw in informed calls, share data, and collaborate. Most of the AEC firms use best-in-class apps like iFieldSmart Technologies that provide an evident impact for various tasks. For example, iFieldSmart Technologies supports BIM teams with Revit collaboration to identify and resolve clashes effectively.
Using an app or tool like iFieldSmart Technologies through a single dashboard helps design and construction teams manage 2D drawings, create RFIs, handle submittals, encourage task management, etc. As a result construction management becomes easier and more seamless. A recent study suggests external or third-party collaboration is a major challenge that requires preemptive collaboration. A myriad of AEC firms find it overwhelming to find top-notch apps that can strike a balance between performance, security, features, price points, etc.
Unlocking BIM data.
Unlocking BIM data requires a powerful app like iFieldSmart Technologies that provides multiple users with powerful features to manage drawings effectively. Annotations and markups in real-time support teams with quick resolution and feedback for drawings. 3D BIM models, drawings, laser scans, etc. can be tracked side-by-side to achieve greater accuracy and constructability. There has not been an easier method to visualize and process every piece of project information like RFIs, submittals, task management, etc. without using a myriad of applications.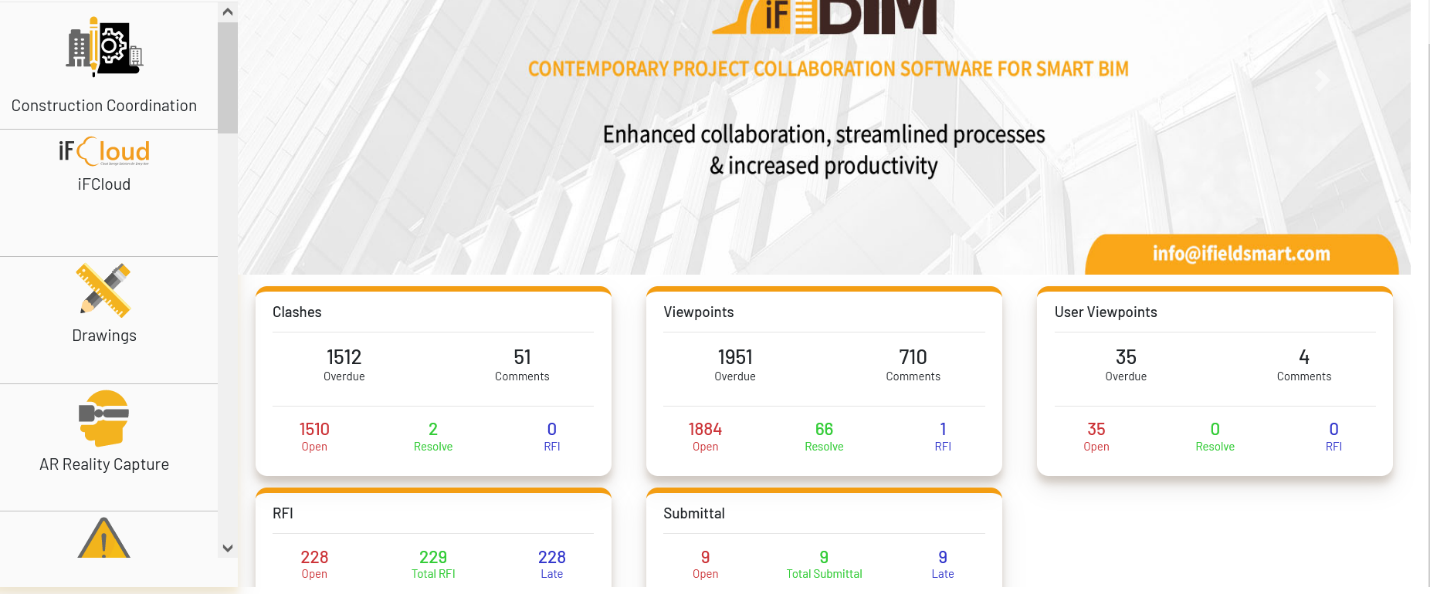 Connecting workflow data and processes.      
Multiple teams navigate between various systems or apps. As a result, a disconnect is observed in storing, editing, accessing, and sharing project data. Leveraging a cohesive business workflow is a win-win scenario for multiple design and construction firms. Resulting efficiencies drive maximum profitability and revenue.
Digital workflows require design and construction teams to manipulate BIM data in a single app. Project productivity is heavily impacted when Revit models need to be published. Downloading and copying large files on systems is cumbersome and time-consuming. Tracking issues for complex and large-scale projects through multiple systems can lead to errors, data loss, inefficient task management, coordination issues, etc.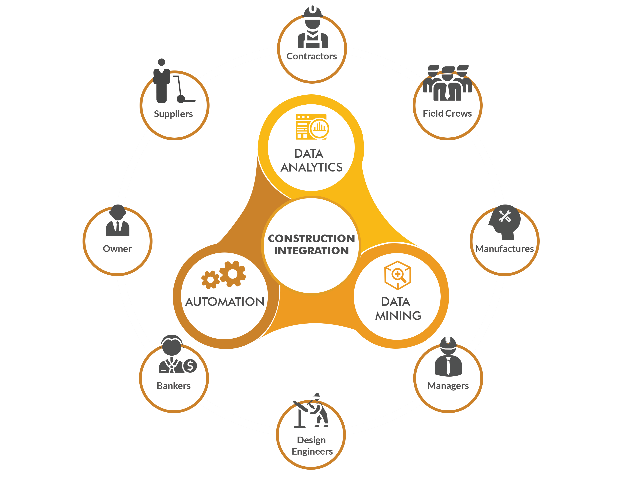 Integrated apps with iFieldSmart Technologies enhance effectiveness and efficiency by streamlining workflows of transmitting data between systems and various project teams. Manipulating large files through disconnected apps can reduce efficiencies and lower productivity. Connected construction with iFieldSmart Technologies greatly increases file storage and access capabilities, and file sharing with external project teams.

Enhanced sharing and collaboration have a high impact on project outcomes.  
As the AEC sector transcends toward enhanced digitization, large data volumes generated and managed by architecture, engineering, and construction firms continue to grow at an exponential rate. The amount of BIM data shared across multiple projects and project teams continue to elevate as well.
Architects, GC's, fabricators, etc. struggle to share data across the project chain. iFieldSmart Technologies enables connected teams to store, access, and share BIM files with other stakeholders. A comprehensive audit trail of data that is shared within multiple teams can be tracked from any location.
Construction management with iFieldSmart Technologies connects data, people, and processes. Teams can focus on leveraging cloud-based apps to enhance project performance, lower risks, and improve project ROI.
Contact Us: – 703-994-4242
Visit us: – https://www.bimengus.com