The COVID-19 pandemic has caused significant business disruption. For the AEC sector, technologies like video conferencing, construction management, cloud storage, etc. have caused a significant shift. The market growth for construction looks optimistic in 2021.
The rise of new design and construction processes and technology has opened the eyes of Architects, Designers, Engineers, Contractors, Owners, etc. Design and construction teams need to adopt new processes and technology to confront industry challenges.
These directions are set to play a significant role across the AEC landscape. Following are the directions or trends, the construction industry needs to fuel on a perpetual basis for quicker, efficient, and sustainable building.

Construction.Maintenance Technology : BIM / VDC
Design, construction, and maintenance processes & technology like BIM/VDC have witnessed a significant upcurve. The idea of designing and constructing a building in virtual space before onsite construction begins cannot be ignored by designers, contractors, owners, etc.
BIM is a significant tool for Architects as it has predominantly replaced CAD with BIM software like Revit. BIM authoring tools like Revit have been potential game-changers in re-evaluating design and construction.
Project architects, designers, engineers, and other stakeholders use this tool to create highly detailed and visual models in 3D space. It enables them to design and construct the building in virtual space before onsite construction starts.
For owners, it is the most valuable tool. It offers great visualization through 3D models, in-depth scheduling simulations(4D), accurate cost estimations(5D), sustainability(6D), and Facilities Management(7D). Envision identifying and resolving clashes, coordination challenges, or accounting building objects before the shovel hits the ground. Significant cost and time savings can be leveraged back in the office and onsite.
Making construction simpler, efficient, and sustainable with construction management software.
Construction management software is an effective tool for design and construction professionals. A myriad of construction firms has realized the importance of effective construction management software. A construction management software suite includes tools for collaboration, data storage, planning, and control over the construction project.
Based on a Market Study Report, the construction management software market is expected to hit $1620 Million by 2024. The adoption of mobile construction management via mobile devices like Android or iOS helps improve operational excellence through precise and reliable project data. Construction management software, in the long run, is set to pay off with significant benefits and resolve challenges along the way.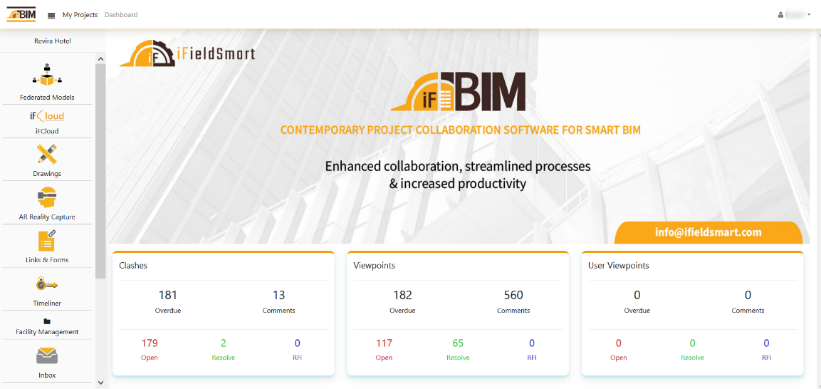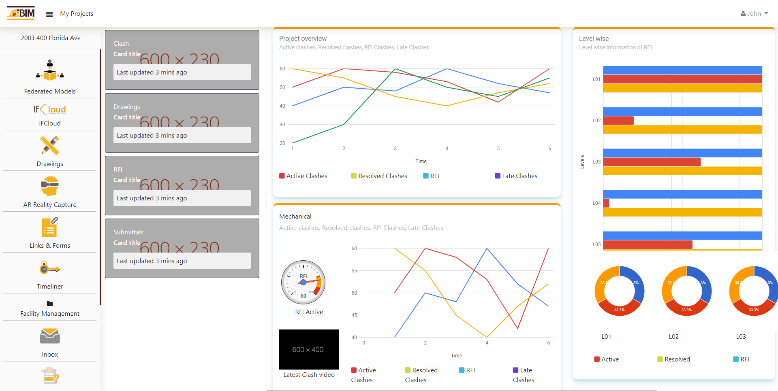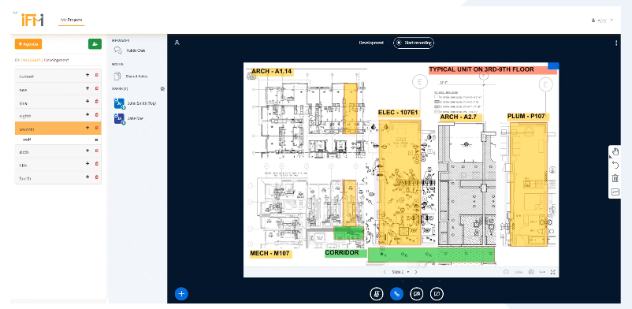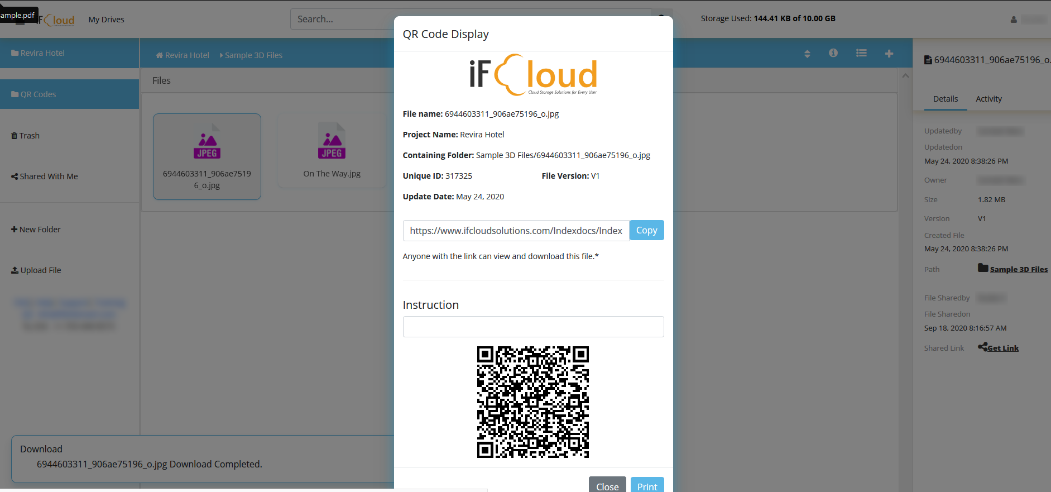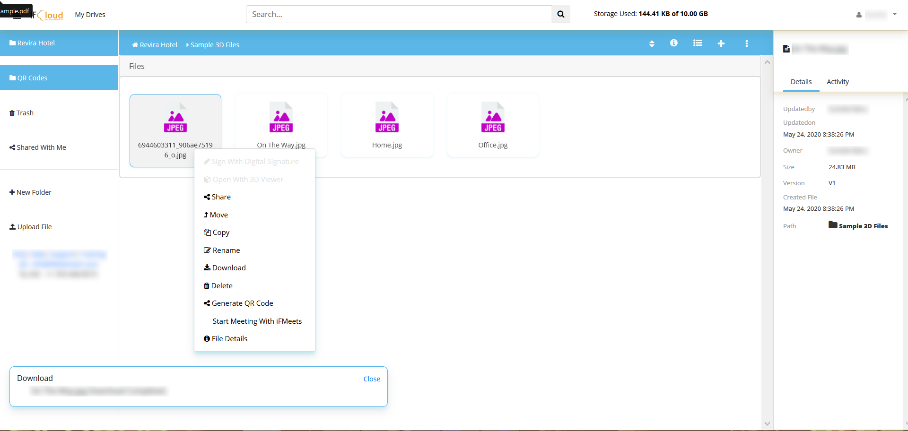 The benefits of construction management software include –
Communication and collaboration in real-time
Precise project budget management
Accurate resource management
Centralized, quick, and safe document sharing and control
Improved task scheduling
Early clash detection
Quick and effortless information access
Quality project execution and handover

If you're an AEC firm facing construction challenges, it's time to consider construction management software from iFieldSmart Technologies for effective and efficient construction.
Quicker construction with durability, reduced material costs, and cheaper overall construction with 3D printing.
Looking at the competitive landscape of the AECO sector, onsite 3D printing is set to become a common practice. Large 3D printers offer contractors the ability to use large extrusion systems or rotating mechanical arms to pour concrete out of a nozzle or paste it.
3D printing helps build walls and foundations through a layer-by-layer approach, or even print 3D bricks. These bricks can be set or piled up atop whilst using a robotic arm.
The advantages of 3D printing include.
Reduction in material costs and waste
Faster construction
Better durability of structural components
Reduced onsite injury
Unique or modern building design

 Construction development with living materials.
One of the most significant directions to follow in the year 2021 is a living material or self-healing materials. These construction materials use biological technology to grow as a living material. As these construction materials are biological, they can be extremely light-weight, yet strong.
Self-healing concrete refers to saturated concrete infused with binding materials and bacteria. This self-healing material grows in concrete pores creating an impermeable membrane to fills cracks and fissures. This facilitates self-healing.
 Keeping job sites less crowded with processes and technology. 
Onsite safety has always been a concern but in times of the COVID-19 pandemic, it has witnessed an upsurge. Mitigating the spread of the pandemic with social distancing and equipment sanitization is key in keeping the equipment clean.
Smaller job crews and distributed onsite shifts help keep the job site less cramped up. Protective equipment like masks and hand sanitizers would be mandatory for the complete construction crew. Sharing of equipment, gloves, or other onsite tools will be curtailed.
 Making large – scale construction easier to deploy with Drones.
Any technology inclusion, be it software or hardware that assures remote work is growing at a rapid pace. The construction sector is the fastest adopter of drone technology to survey and map buildings, facilities, spaces, etc. Invaluable information can be leveraged by contractors to identify safety issues, estimate material quantities, etc.
Drone technology helps owners and stakeholders leverage significant financial savings. It also enables a reduction in insurance claims, precise material assessment, and other tweaks to avoid project delays and manpower problems.
 Accelerate and optimize construction with Pre-fabricated components.
Modular construction or pre-fabricated components had gained significant traction. The post-pandemic era will witness an upsurge for modular buildings. Prefabricated manufacturing and installation are completely suited for these times.
Owners can save on labor costs and promote greater safety with low onsite density. Prefabricated components will be manufactured offsite, making it completely safe for onsite installations. Large equipment like lifts, conveyors, cranes designed for mega-projects will help reduce labor proximity and costs.
 Virtual Reality is integrated with BIM for enhanced design and construction outcomes.
VR has stepped right in for the construction industry giving clients the capability to visualize designs by giving them a tour from the inside. The construction industry has combined the power of VR with another powerful tool i.e. BIM.
Project stakeholders like Architects and Engineers are giving clients a breathtaking experience of their projects with VR hardware and software. VR and BIM are the present of construction and will continue to be the future of it as well.
The construction sector has always required processes, technology, and tools to create a thriving environment. VR has proven to be an invaluable tool for the construction sector, and it has experienced significant transformation since its inception. Read the blog on how client experience can be enhanced with BIM and VR tools.
In closing,
Though it is difficult to predict the future, an educated guess on the direction that the construction industry is going to take can be identified. As the industry adapts to perpetual disruption, AEC firms need to keep up with evolving directions for an efficient and sustainable building future. Tools and technology will play a major role in enabling and augmenting design, construction, and maintenance at different levels.
Visit Us :  www.bimengus.com