Well-planned workflows are an essential ingredient to flush out unnecessary project delays, cost overruns, and rework. This can be achieved through Building Information Modeling (BIM) and advanced clash avoidance processes and tools. The following blog will lay focus on the advantages of clash avoidance and an approach to integrating these tools within the existing workflow.
What is the definition of clash avoidance within the BIM framework?
Clash avoidance considers a sequence of activities including geometry installation, element functionality, and various connections within the 3D model. These systems need to work in harmony through effective and efficient routing without generating a laundry list of clashes to mitigate rework and project delays.
BIM clash avoidance depends on two crucial parameters viz.
Sequence of the systems that are included within the BIM model
Quick information sharing through collaboration platforms
Using these techniques architects, engineers, designers, and contractors can avoid interdisciplinary conflicts on a screen rather than on the field.
What are the causes of clashes?
Incorrect or low level of detail
Design uncertainties or errors
Design rule failure
Deadlines vs Accuracies
Various design complexities
Multiple file formats
Lack of expertise
Clash avoidance based on system priority
Using priorities to address the sequence of elements or order of systems ensures clash avoidance with other trade components.
For example, if electrical systems are installed after duct installation, electrical specialty contractors have the necessary space to complete the installation without moving mechanical systems. The same applies to architectural systems wherein the installation of various architectural elements before mechanical, electrical, plumbing, and fire protection systems are installed leads to zero clashes onsite.
Use of collaboration software.
The use of cloud-based collaboration software like iFieldSmart can support clash avoidance. Collaborative BIM platforms support model synchronization across multiple teams including architects, designers, and engineers. It helps them track the entire system across various elements, handle updates, generate reports, and fuel third-party integrations to identify and prevent clashes before they become hazardous onsite.
What is the significance of clash avoidance?    
Clash avoidance is a crucial aspect of design and construction as it reduces costly rework and project overruns caused by design ambiguities. Design errors can be a direct consequence of miscommunication within multiple teams. By utilizing clash avoidance tools and techniques, teams can ensure model updates, communicate modifications in real time, and prevent interference issues in virtual space. The final deliverable is a coordinated and clash-free 3D BIM model showcasing every component and its interaction with other elements to save money, time, and project resources.
Using clash avoidance workflows tools supports…
Coordinating 3D BIM models from various trades into a single coordinated 3D model, and running clash tests on the models reveals clashes and provide the tools to resolve them.  Resolving clashes in the preconstruction stage sets a solid foundation for architects and engineers to produce error-free 2D and 3D deliverables for manufacturers and contractors to leverage upon.
In addition to powerful 3D modeling and authoring tools like Revit and Navisworks, Architects and design consultants need a single cloud-based platform to view clashes and viewpoints.
Combining various design options into a single plan with a concept called pull planning identifies the sequence of each element during design to create an effective clash avoidance system.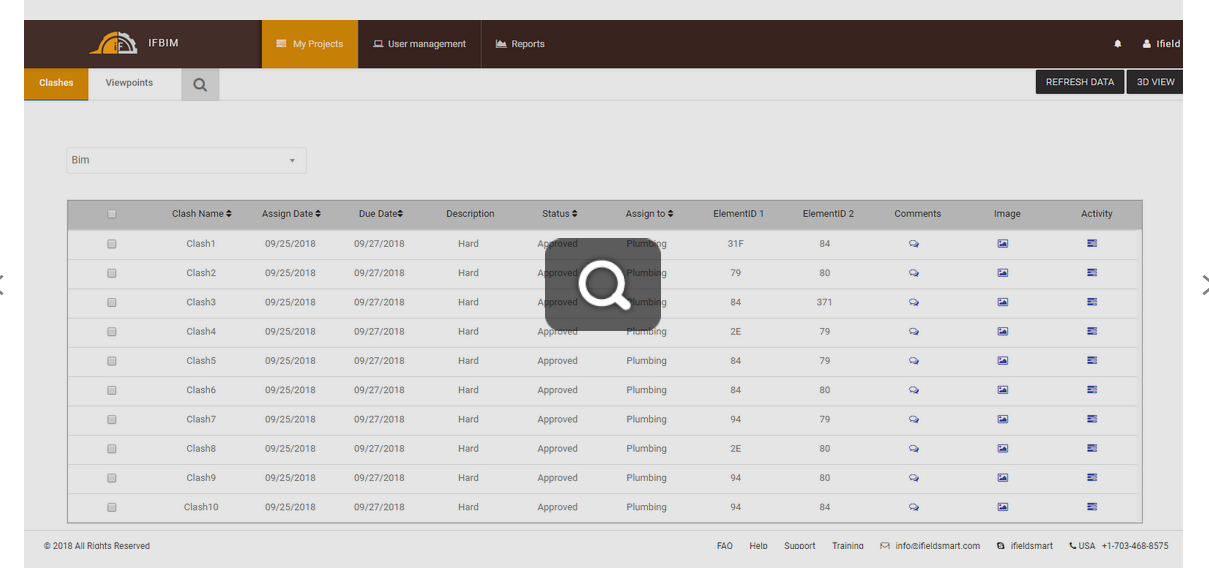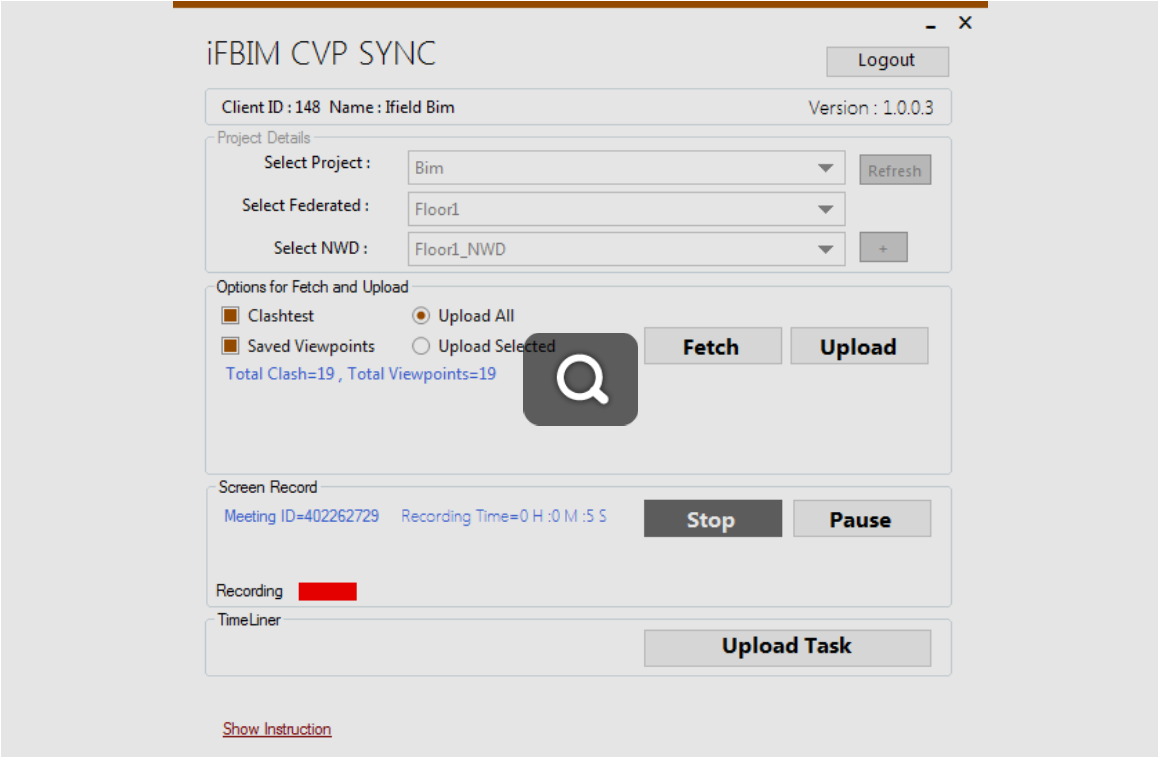 Powerful plugins like iFBIM CVP SYNC allow quick import and export of clashes and viewpoints from iFieldSmart whilst Clash View Point Manager (CVPM) can accelerate the clash test process after clash testing in Navisworks. The plugin supports Architects and design engineers perform processes to assign clashes, group elements, rename clashes and viewpoints, and merge viewpoints.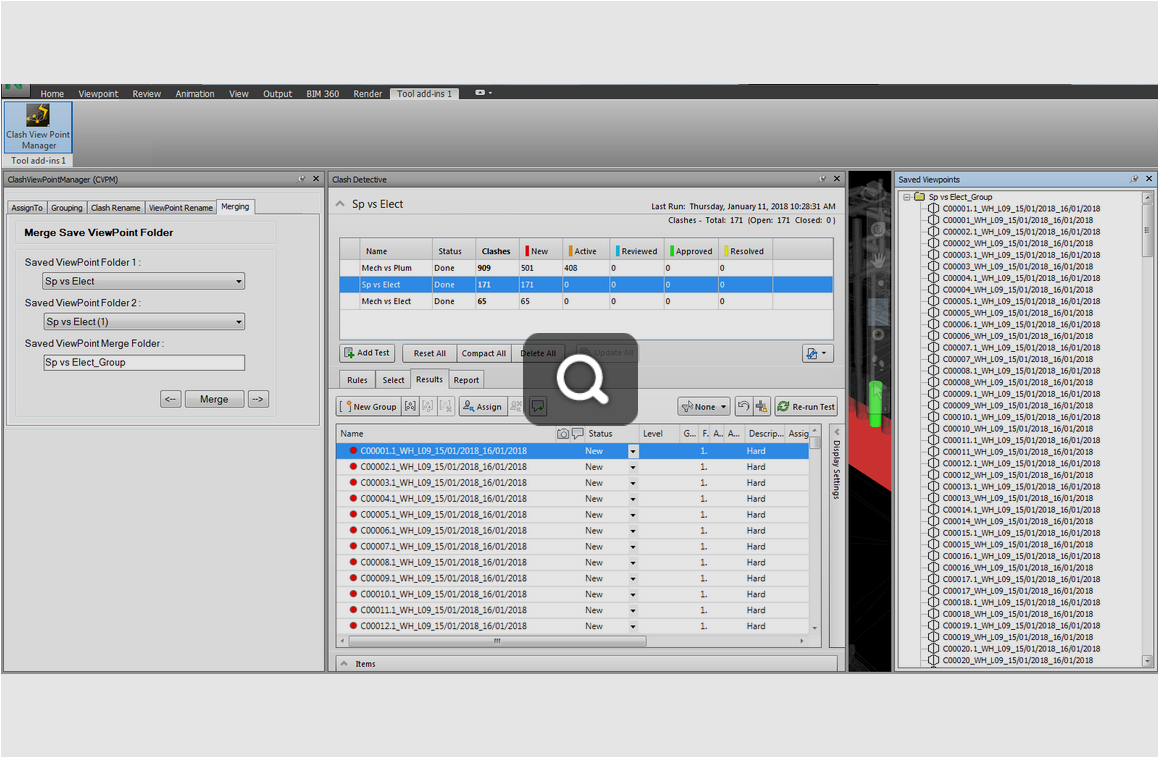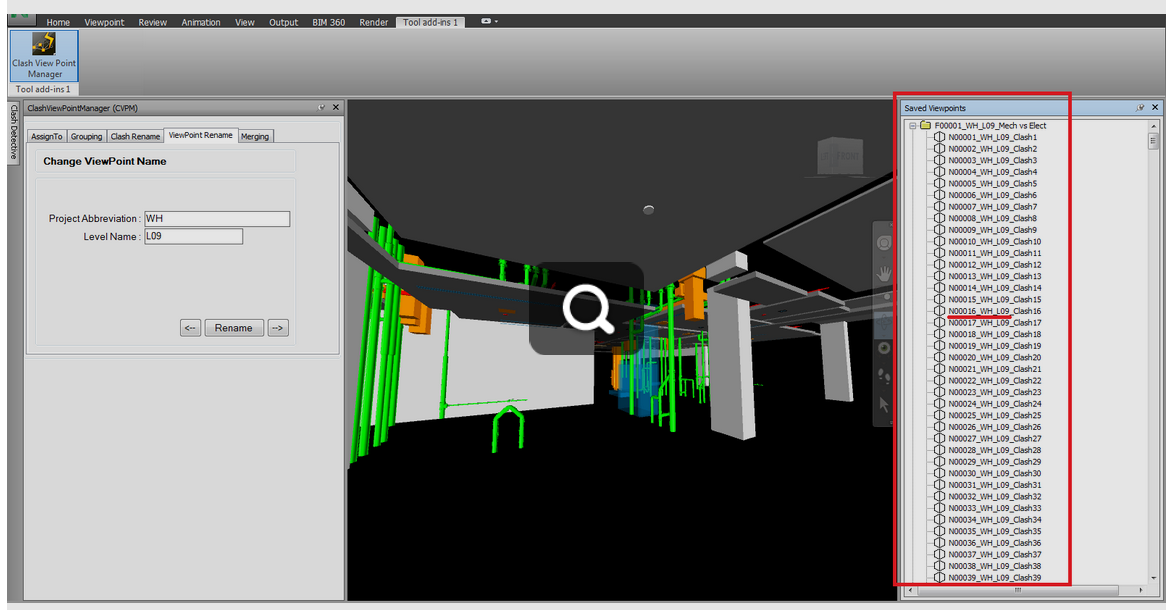 Inaccurate or insufficient design coordination is a direct consequence of missing data, misinterpretation of information, inconsistent documentation, and flawed decision-making.
BIM 
Cloud-based tools in the market do support Architects with capabilities to simplify design coordination processes, yet lack features to make the process more effective and efficient. Architects need features that include markups, collaboration, updated drawing sets for architecture, structure, and MEPF.
Conclusion.
In summary, deploying clash avoidance workflows and tools into the existing workflow provides higher project control to avoid going over budget, apply safety standards, and implement quality control measures. All these ingredients ensure successful construction within budget and time. With a well-planned clash avoidance action plan in place, multiple teams can collaborate to achieve proactive clash identification.
By utilizing iFieldSmart tools for clash avoidance, architects, designers, and engineers can achieve complete design coordination between various trades to save time and cost.
Visit us: www.bimengus.com