This article is brought to you by iFieldSmart Technologies, an AEC industry leader in cloud-based construction management software. iFieldSmart Technologies consistently delivers effective construction management solutions for clients and bespoke software plans for the AEC community.
More and more firms across a myriad of verticals get to realize that they need to adopt effective construction project management tools. It helps influence better control over their projects, and it is the numerous benefits of construction project management software that makes AEC firms believe the software solution to be self-evidently practical and useful.
This software is a set of project management tools that are taken leverage by construction firms to make enhancements in the planning, coordination, and control over the project implementation. Predominantly, it is used by construction management professionals as independent construction managers, builders, building owners, modelers, general contractors, etc.
Based on a Market Study Report, the Global Construction Project Management Software market was valued at $1030 million in 2018 and is expected to reach 1620 million by the end of 2024. This shows the market is getting extremely competitive, and the need to adopt construction management software is getting more evident. Modern construction management software not only needs to meet the needs of various construction projects, but it needs to be customizable for users to control construction projects of any complexity and size.
Challenges faced by AEC firms & stakeholders without Construction Management Software.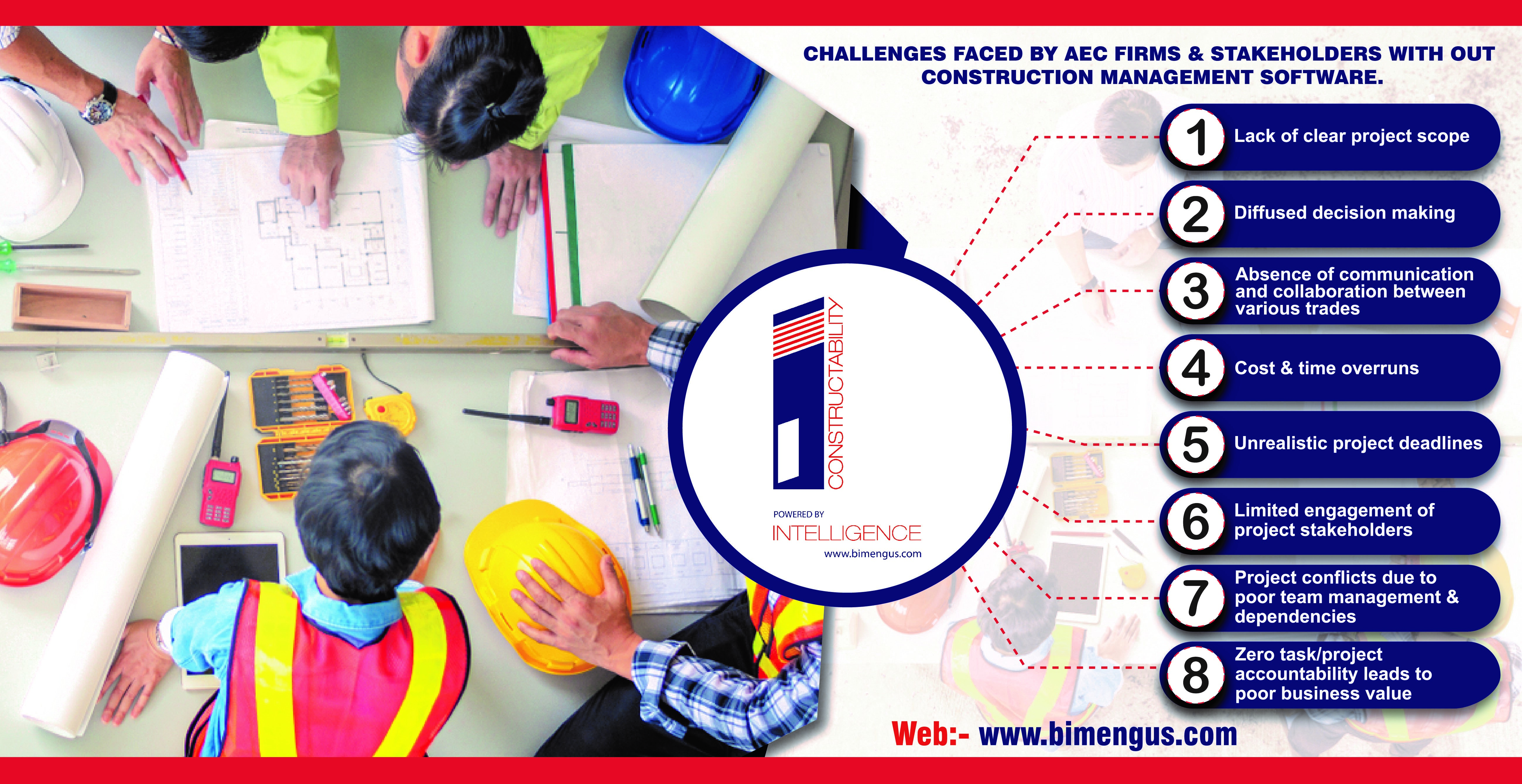 Challenges in implementing construction management software.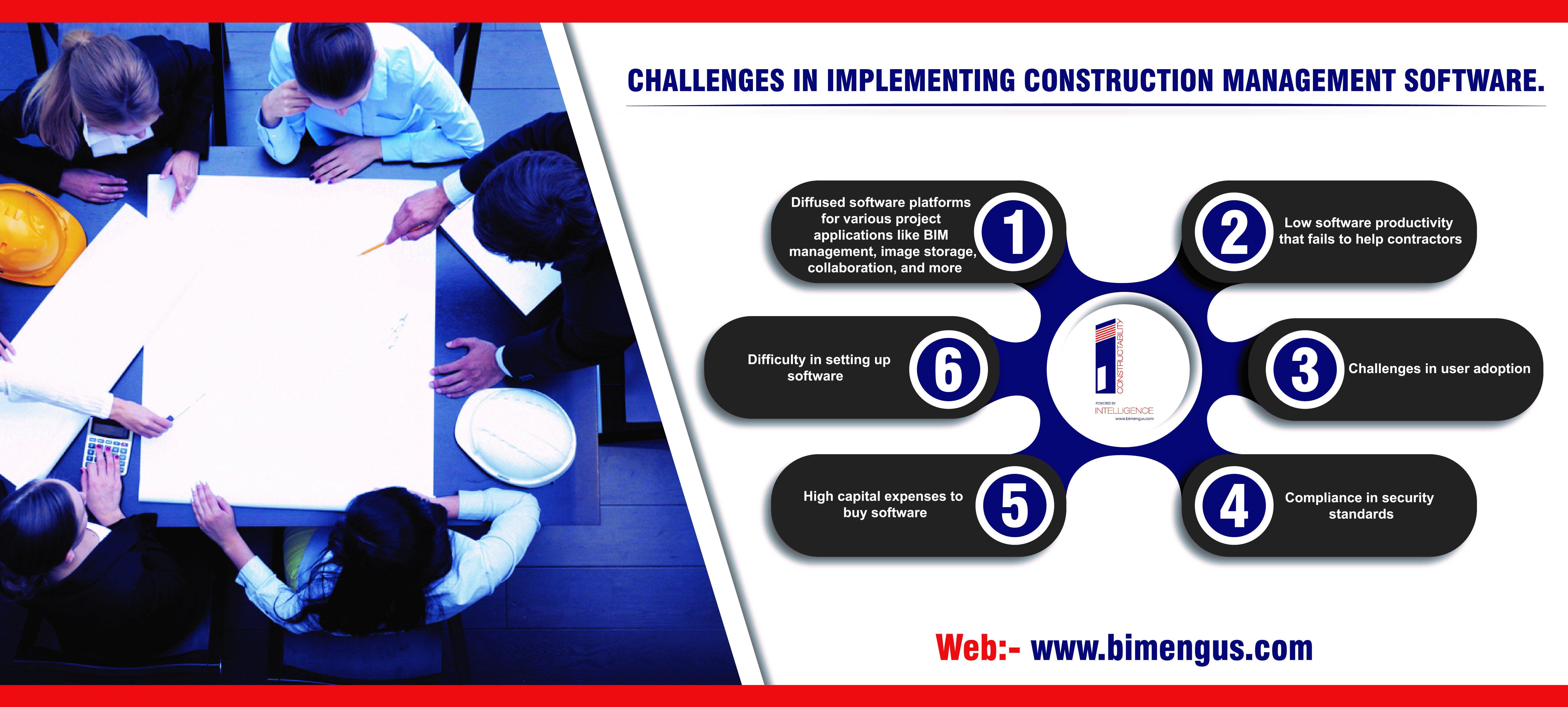 This is where iFieldSmart Technologies helps you adopt, easy-to-use, and productive construction management tools.
With true expertise and experience, iFieldSmart Technologies helps AEC firms adopt cutting-edge cloud products through dependable IT. With an all-inclusive & feature-rich construction management solution under one roof, AEC companies can influence premium project management software, team management, and cloud storage solutions.
Modern mobile apps to manage construction projects.
Modern Construction Management Software can be classified into three types based on the kind of platforms it is deployed on – desktop, mobile, and cloud-based. Although running software on a PC or Laptop seems to be the most optimum solution, cloud-based software is growing in adoption and popularity.
The need to influence operational excellence in today's AEC industry is crucial. Secure access to accurate and reliable construction data has made significant movements in job site productivity. AEC leaders have made significant investments in top construction management software based on the challenges it resolves, and significant pay off in the long run.
Innovative construction management software plays a crucial role in the construction industry.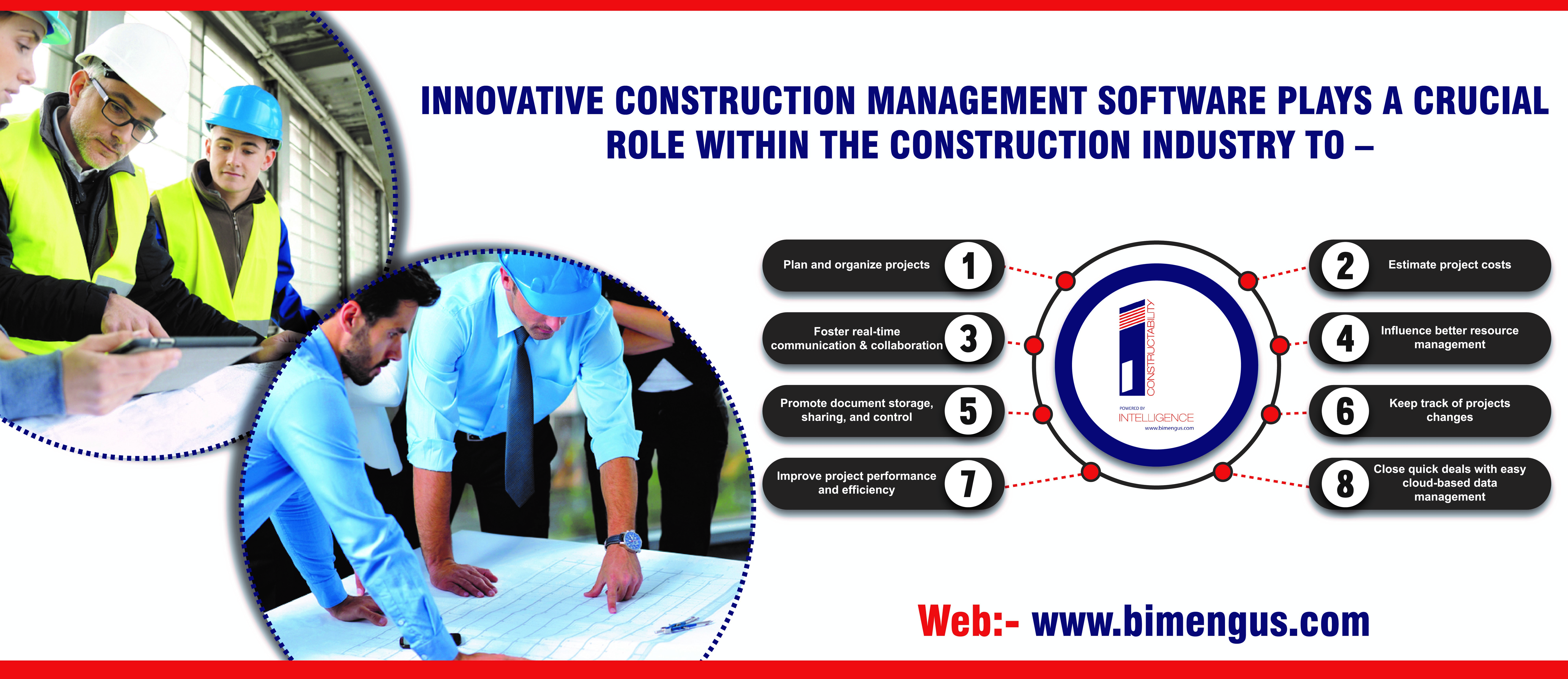 The building and construction sector, without a doubt, differs from others, and a one-size-fits-all solution isn't a great choice. Furthermore, an appropriate construction project management platform helps the AEC industry move in the right direction, and derive the best possible outcomes.
Top Benefits of Construction Management Software.
#1.  Leverage a comprehensive suite of construction management tools.
With construction management software, taking a project to its outcome becomes easy. Software advancements allow enhanced collaboration, process streamlining, and better productivity. 2D or 3D, On-site or Off-site, construction management software from iFieldSmart Technologies helps promote smart BIM with better clash detection and effective coordination. Crucial construction management features from iFBIM include –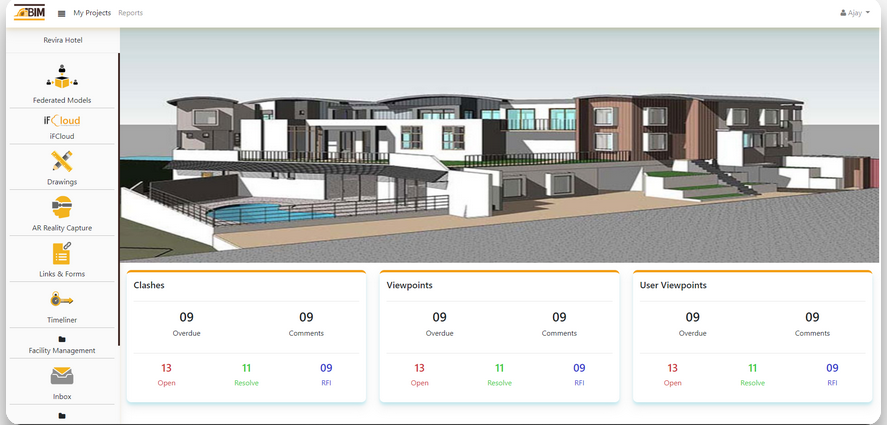 Reduction in project time & cost
Quick clash sync
Enhanced manpower savings
With a quicker approach to project completion, projects can be organized & collaborated on; keeping everyone on the same page, influencing regular updates, calculating better costs, fuel proactive risk management, enhance productivity, etc. can be leveraged.
Construction management software can be challenging if you need to assign clashes in a BIM project. The ability to assign viewpoints, comment, and assign clashes with a digital signature promotes acute collaboration and project coordination.


Furthermore, the ability to view 3D files on a browser directly from storage helps quick access and review of models. Other features include – model comparisons, integration with software like Navisworks, view generation, BIM data extraction, clash viewpoint management, and more.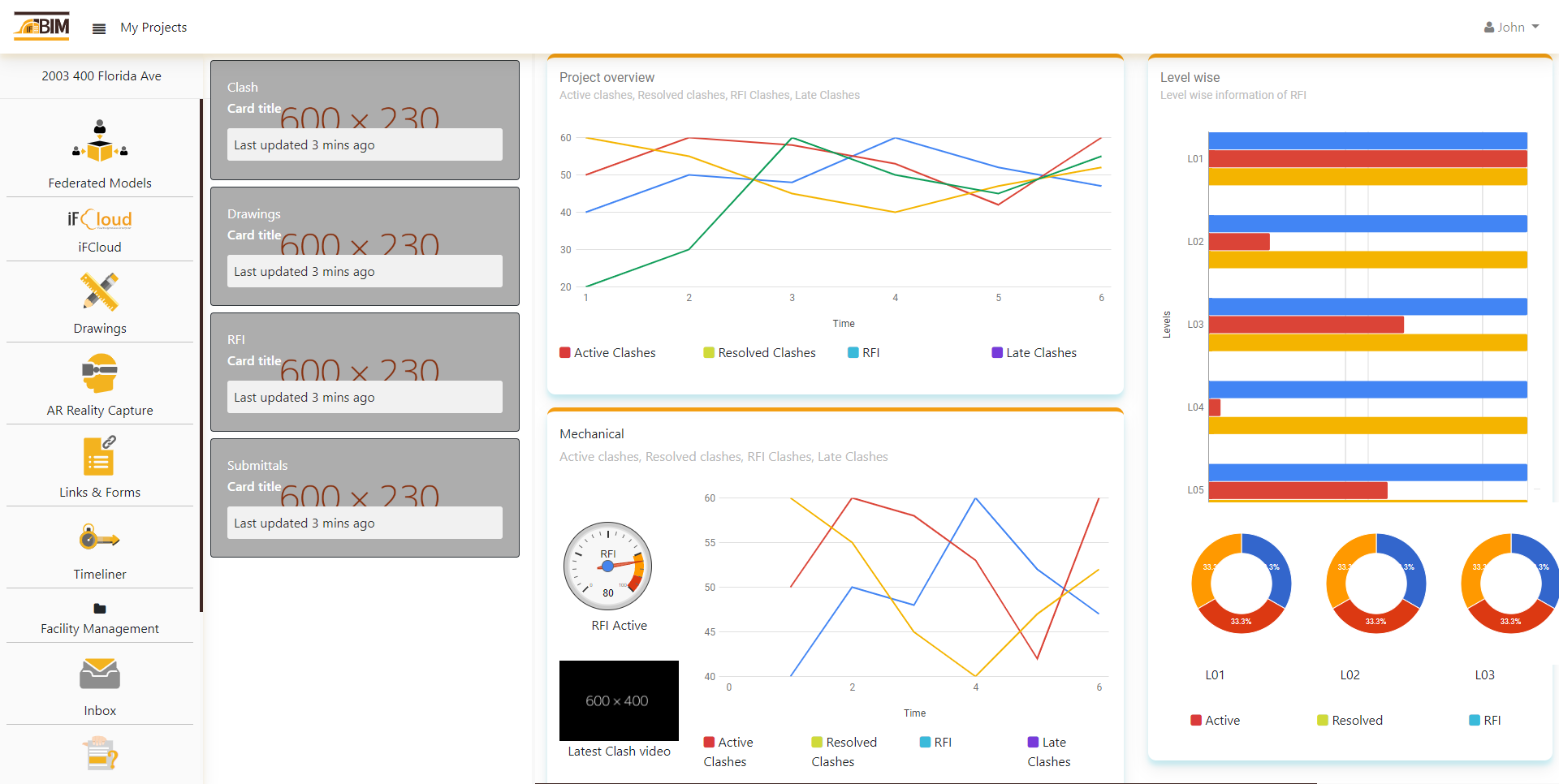 #2. Fuel Real-time communication & collaboration.
Overcoming communication and collaboration barriers is key to improve and enhance the planning and coordination of field operations. Project collaboration software from iFieldSmart Technologies helps external and internal stakeholders to connect with teams, clients, and other construction firms.

Project stakeholders can streamline their virtual meetings with a quick and easy setup using an Agenda; this helps fuel better productivity, record, and track your project or roll-back to an important discussion. Project stakeholders can also use the power of cloud storage to upload files, presentations, or even create a poll.

The ability to view models through video sharing, upload construction drawings and documents,  and access them makes meetings and presentations easy to follow. Project teams can annotate drawings, files, presentations, etc. using pen tools, color pallets, shapes, etc. to make the meeting more engaging and productive.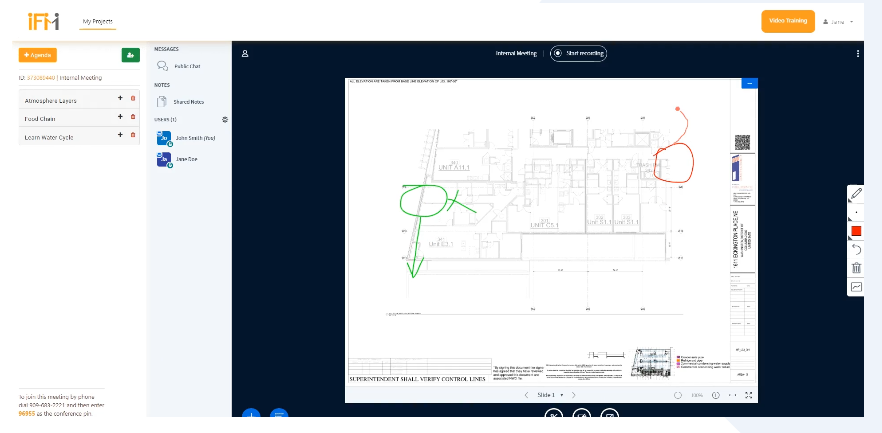 Making construction virtual meetings easy to follow can be influenced by screen sharing; it helps project stakeholders understand your perspective by showing them what needs to be seen. Even recording meetings helps construction teams review the meeting in the future and get a better understanding of its agenda.
#3. Storing digital documentation in the cloud.
Data in the cloud is the easiest way to access, share, and collaborate with other project teams, owners, contractors, and other stakeholders. The need to move data quickly across various disciplines helps teams leverage complete clarity and control over your construction project.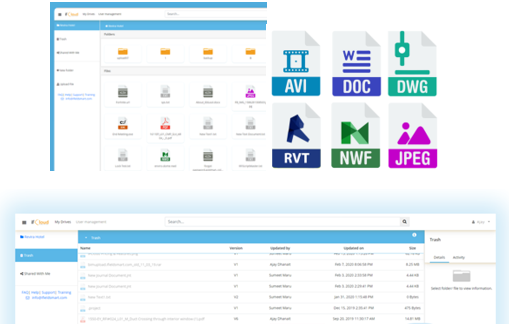 Large construction documents need high bandwidth for hassle-free archiving and backup. Integrated cloud storage helps streamline data protection and reduces storage costs. With iFCloud, project teams can upload files like photos, videos, PowerPoint presentations, CAD files, and more. For AEC firms, this platform embeds documents viewing to view various file formats viz. photos, DWG files, NWF files, documents, etc.
The integration of powerful software like Forge helps build greater value from construction design and engineering. A browser-based model viewer helps view designs and models with powerful control sections, assemblies, and more. Making the model easier to view is facilitated by taking control of layers and objects.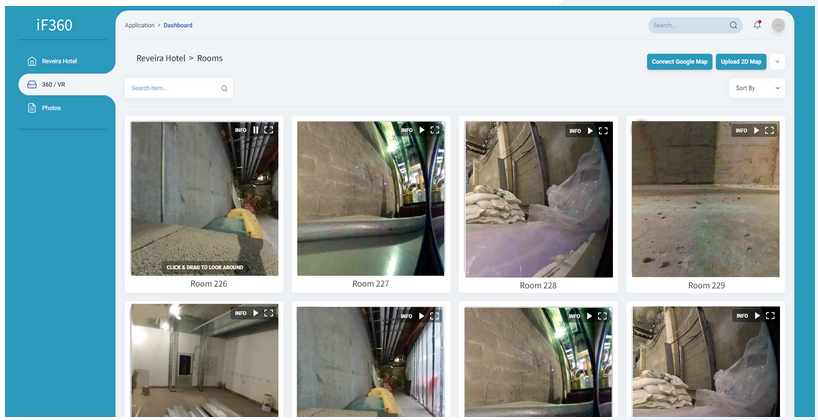 Manage and transfer files from a single location by signing your documents with a digital signature, this helps facilitate quick feedback and decision making for construction managers, contractors, owners, and other stakeholders.
In Summary,
We have explored the most significant benefits of construction automation, and it is quite evident that it enables streamlining business processes and overall impact. Implementing a fully automated and integrated construction management software from iFieldSmart Technologies helps construction firms become more sustainable & profitable. If your firm is showing a lack of organization, reduction in productivity, or you wish to enhance profit margins, it may be time to consider smart construction automation.
Contact Us: – 703-994-4242
Visit us: – https://www.bimengus.com