An MEP systems coordinator can positively bring about valuable insights in terms of construction engineering projects.  A Mechanical, Electrical, and Plumbing phase costs up to 50% of the building cost. This can be significantly reduced with the assistance of MEP coordination services.
MEP Consultants, firms or engineers render optimal services in regards to MEP for design, pre-construction, construction, commissioning and occupancy. Based on project complexity, MEP engineers or coordinators provide multiple services at various levels of a project lifecycle. A typical time to adopt MEP construction services is during the pre-construction phase. Another important concept is clash detection, wherein various stakeholders need to review integrated models from various modelers and software. An integrated model is an information-rich model that is quantified from various sources. This model could contain errors or clashes between various trades and assets. These clashes need to be resolved at the earliest to mitigate unnecessary rework and cost.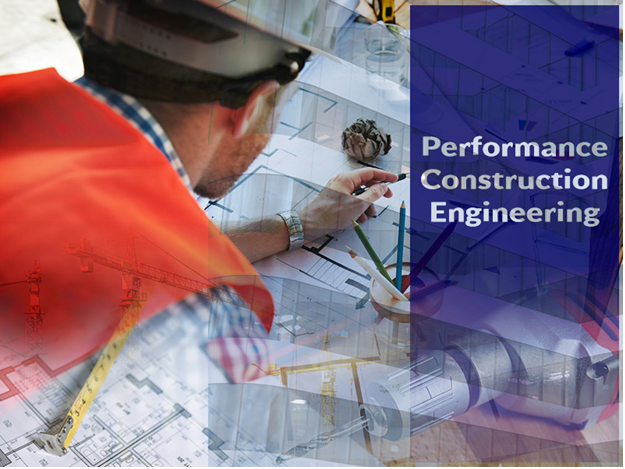 1. MEP should be a part of the construction process. Why? 
In yester years, legacy construction processes and workflows did not look at an MEP engineer, firm, or consultant to be a grave necessity in the building process. As time and technology moved several notches in the AEC industry, it was time for owners to take a smart decision to create buildings that were efficient, productive, and intelligent. That's where MEP engineers were called to work closely with various project stakeholders to understand the scope, budget, risks, quality, performance, etc.
The integration of an MEP engineer can significantly clear doubts from owners, wherein informed decisions can be taken for present and future projects. An MEP Engineer hired at the start of a project provides valuable insight for long-term operations & benefits. Resolving errors at the end of a project can significantly increase projects costs and heavy rework.
Identifying problems behind the desk is an extremely valuable proposition, rather than moving the pieces after the equipment and assets have be purchased or installed. MEP specialists have great perspective and are qualified and allowed to review and challenge cost estimations done by subcontractors. Errors in costing at the beginning of the building cycle can create significant loss and challenges for construction engineering projects.
Having a clear understanding of engineering design and operations comes from practical experience and perspective. Being an MEP engineer requires people to actively participate in technical, budgeting, and management roles. An MEP engineer helps owners plan a course of action and make agile decisions with the best options in terms of upfront costs and lifecycle budgets.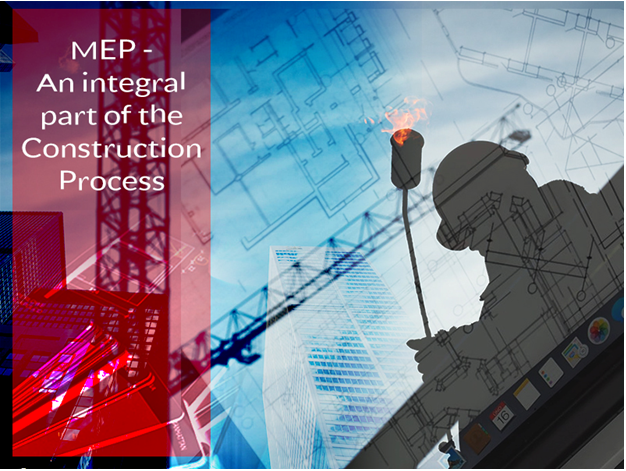 MEP consideration for various industry verticals
Buildings and facilities are getting complicated by the day. The integration of an MEP engineer or company shows true perspective for any vertical, be it Residential, Commercial, Hospitality and more. MEP coordinators need to work on multiple projects, and this requires fine construction planning from MEP coordinators. They need to understand the complexity of the project, and provide an accurate timeline with the necessary adjustments to deliver positive project outcomes. This adds greater value for a project(s).
Emerging technology is solely not focused on budgets, but the complete team that is involved in the execution of the project.  Effective communication and collaboration are key factors in an MEP Coordination process. Any changes taking place in various project phases need to be communicated to all the team members. Thus, integrating the entire design process with cost management can generate exceptional building results.
An accurate MEP design can be enhanced by locating assets and components in a model(s) for design, operations and construction management. An MEP engineer also has the responsibility of detecting clashes for various systems, upon review, if there is component interference, and then it needs to be resolved as soon as possible.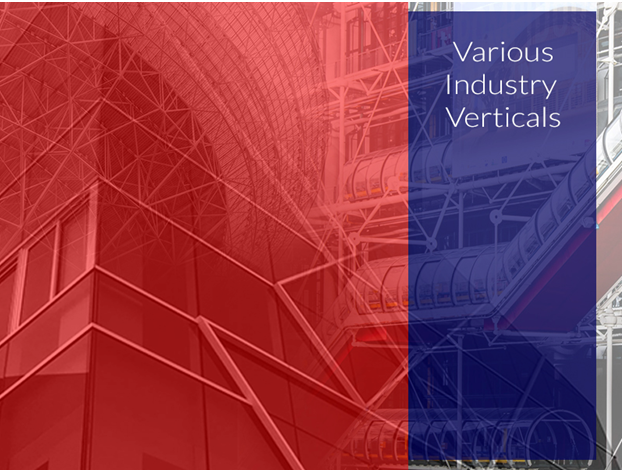 Demand for Clash Detection is important
When designs from various models are quantified on a single platform, there are probabilities of various detections between various members of an AEC project. These clashes can be classified into Hard and Soft Clashes. The integration of BIM aids various general contractors and construction engineers detect clashes through constructability. An MEP engineer understands the consequences of messages being sent by various teams to rectify the clashes. For large projects, it is highly imperative for all the stakeholders to resolve Clash Detection early in the construction phase.
A hard clash needs to be resolved before the actual construction begins. Hard clashes generally indicate interference of members in various trades. Owners can leverage the power of clash detection with software like Navisworks; these detections are based on various rules set forth in the software – Geometry, Semantics, and Algorithms.
Soft clashes are not interferences, but clashes that arise due to insufficient amount of allotted space for various members during construction or maintenance. Minimum clearances need to be added for members to be installed without any space cramping.
The adoption of BIM aids various stakeholders for workflow, manage plans efficiently, and plan the construction phase. A sequential workflow makes it very clear for stakeholders and teams to build onsite and operate the facility with efficiency and productivity.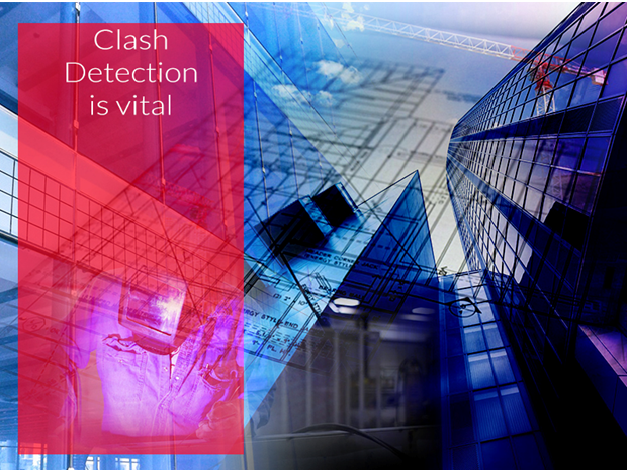 Conclusion
The adoption of BIM with MEP coordination service and Clash Detection is extremely beneficial for AEC personnel, wherein projects can be built based on models, simulations, and real-time scenarios.  Coordinated and collaborated design can be achieved through MEP solutions. Outsourcing MEP coordination services to companies contributes significantly to value engineering based on quality and cost effectiveness.
To know more about latest blog Read More