Failure to evaluate, control, and mitigate risks creates serious complications. Technology is consistent, and that's one way to manage a myriad of risks in construction. Learn how tools and technologies enable powerful data and analytics to help mitigate project risks.
Initial Review.
The construction industry has experienced elevated levels of risk
Rising project complexities, extensive & fragmented project teams, inaccurate data analytics, etc. are challenges that surround construction projects
Mitigating project risks are equally important to efficiency, productivity, onsite safety, ROI's, etc.
Backed by evidence, real-time data enables construction managers with
High-visibility into project bottlenecks
Leverage real-time adjustments
Enhance productivity
Mitigate delays
Build workforce procedures
Digital applications will continue to transform construction projects through operations, performance, optimization, and safety
Keeping construction operations sustainable through powerful data and analytics helps AEC firms mitigate risks & stay competitive through quality and efficiency
Key challenges in construction projects.
Unexpected and costly delays
Enormous requirements of specialized project trades
Laundry-list of specific activities or tasks
Inefficient project management
Extended onsite jobs leading to an increase in onsite worker hazards
Loss of decision-making elements in the field
Devaluation of performance and quality through inefficient workflows
Project misalignments through improper systems and monitoring
Interruptions resulting from lower tool time and inefficient workforce management
Unavailability of building materials, equipment, and tools that impacts workforce productivity.
Complex construction and maintenance projects that can lead to inefficiencies and material waste
Uninformed decision-making amongst stakeholders leading to low workforce confidence
Types of Construction Risks.
Design Risks
Financial risks
Operational or Logistical Risks
Labor risks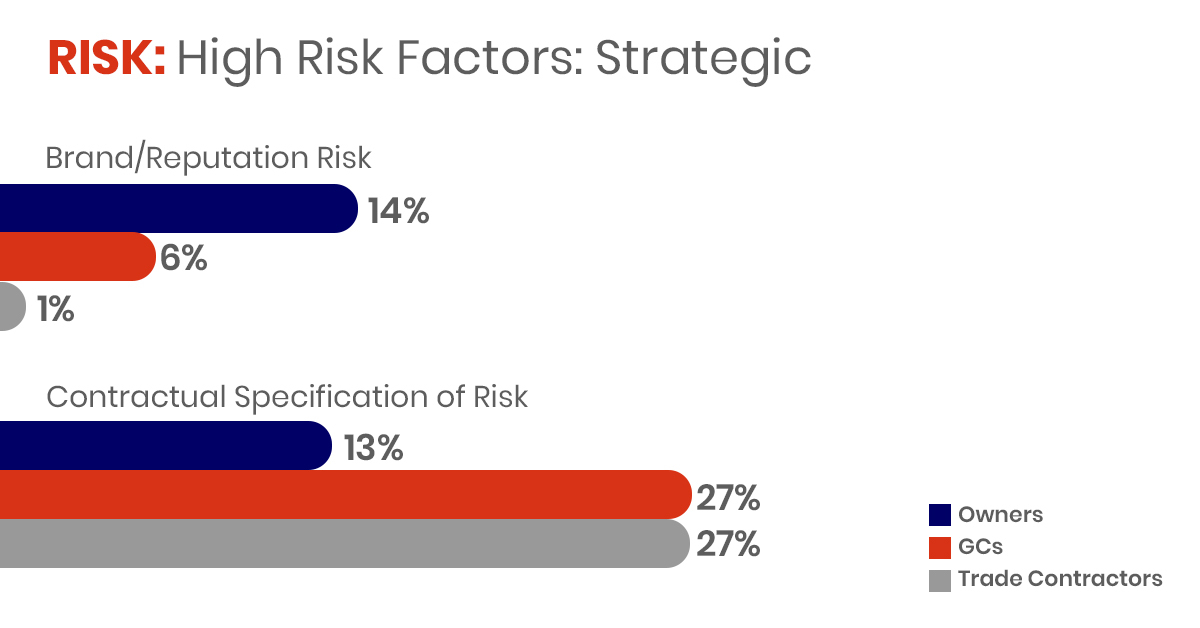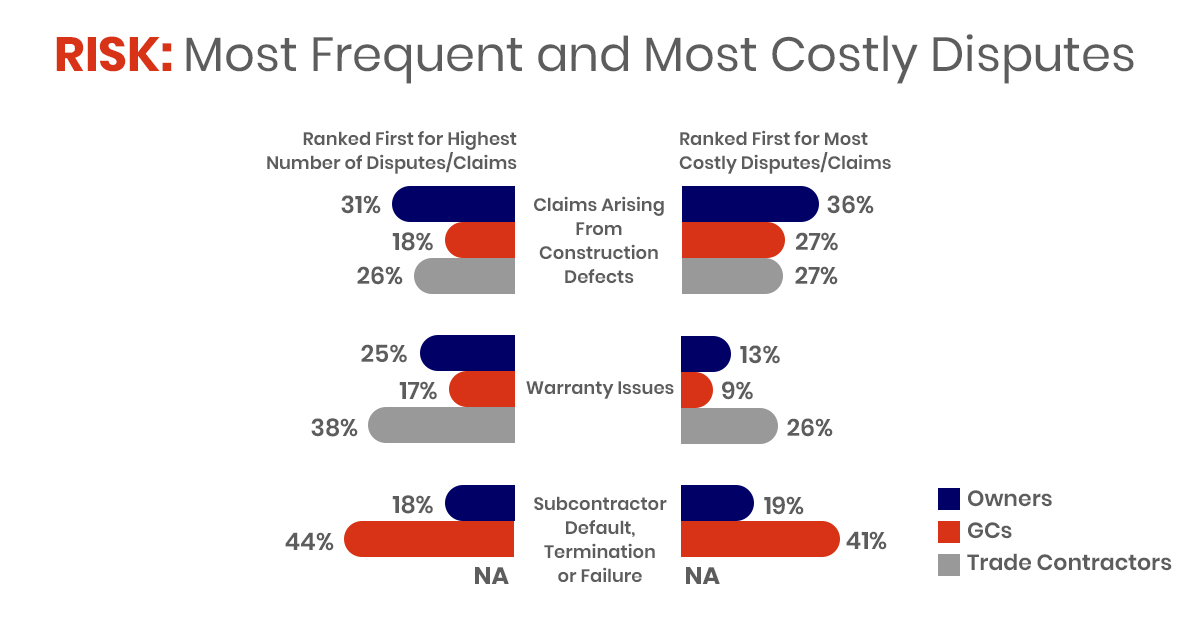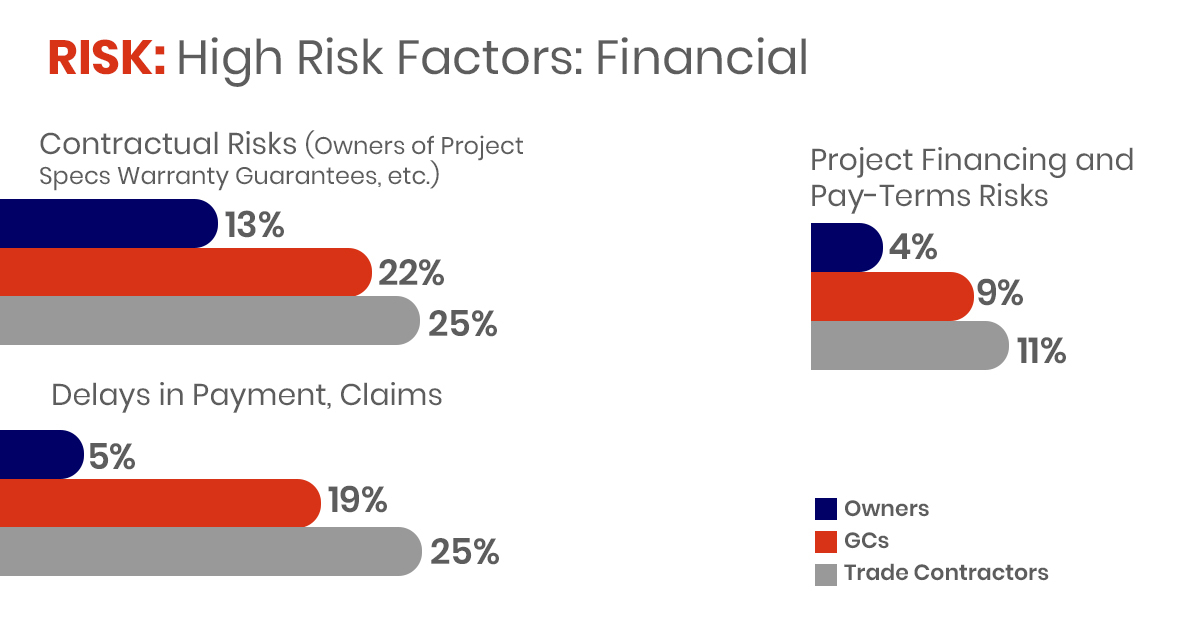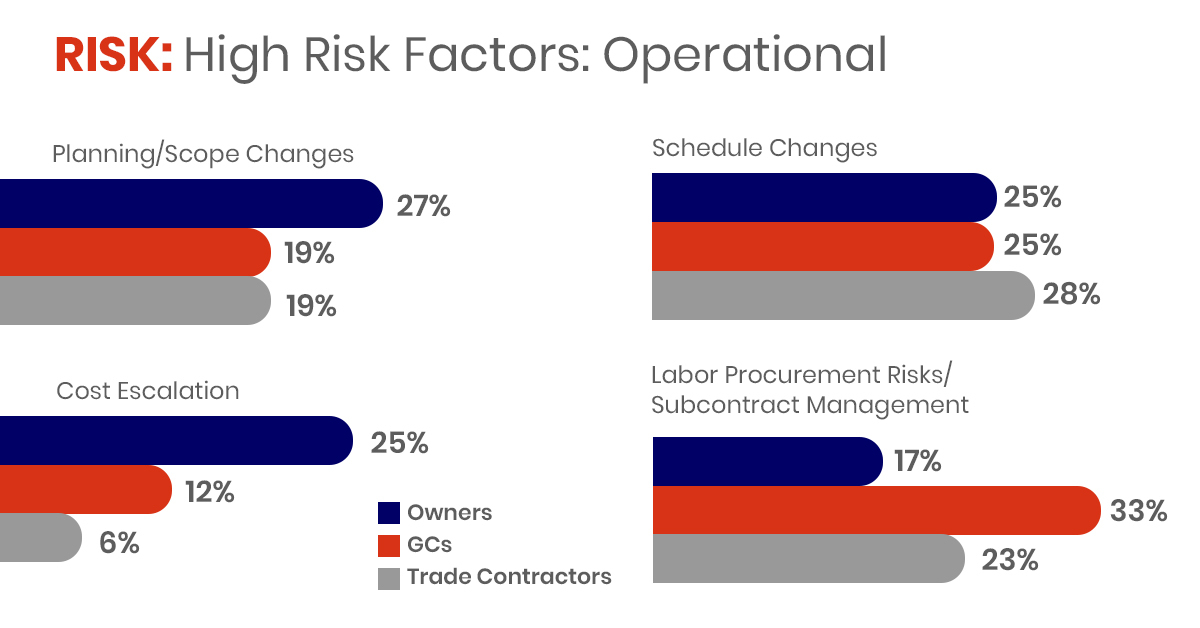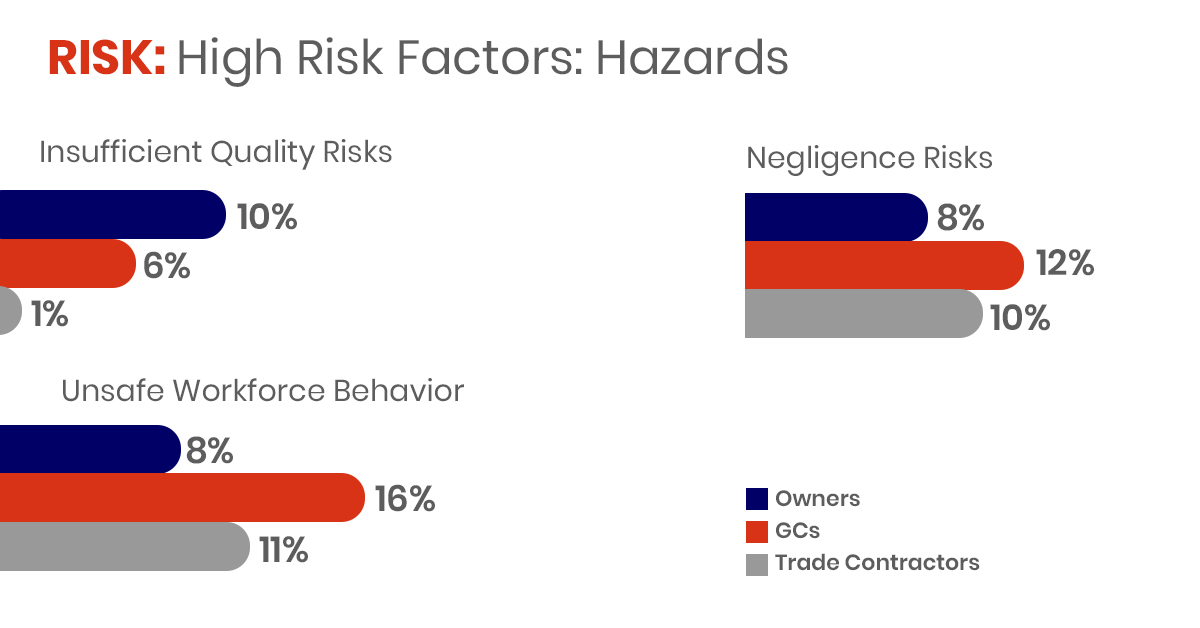 Types of Construction Risks.
Design
Improper management of design changes can lead to extensive rework or time overruns
Financial
Money is one of the biggest factors in construction
Various elements that include material costs, market fluctuations, and cash flows play a significant role between profits and losses
Project stakeholders need to be vigilant about monitoring risks on a perpetual basis
Operational or Logistical
Delivering projects on time and budget, but there are scheduling, procurement, and communication issues
These can hamper a project's efficiency and effectiveness on site
Labor
Labor-related issues are a big challenge in the AEC industry
The shortage of skilled workers can lead to quality and productivity issues
Technology is consistent, and that's one way to manage a myriad of risks in construction.
The ease of use and costs are two factors that influence a project stakeholder's decision on adopting the technology
When it comes to Construction Risk Management on worksites and proposals, stakeholders need to invest some money, to earn money
The benefits of technology outweigh the cons, but you need to make sure it's the right kind of technology you're adopting for risk management
From a report by Data and Data, contractors prefer the ability to collect and analyze safety and risk data digitally, yet one-third of the contractors rely on conventional methods
Solve project risks with powerful data and analytics.
Errors in initial design can cause serious issues viz. rework, inaccurate quantity takeoffs & project costs, incorrect sustainability calculations, poor facilities management, etc.
A robust, yet agile and complete construction management platform is required to handle processes & workflows, collaboration, data storage, and more
Software from iFieldSmart Technologies like iFBIM, iFCloud, and iFMeets helps the design team resolve and overcome design risks
Built to connect design, construction, and maintenance, iFieldSmart Technologies improve digital building across the board
Architects, modelers, designers, engineers, construction managers, and others can leverage the complete suite for effective and efficient building
iFieldSmart Technologies is a complete platform for every AEC firm
Risk factors that need immediate attention.
Project clashes
Inefficient coordination and collaboration
Fragmented project data
Inaccurate schedules
Incomplete documentation
RFI clashes
Incorrect submittals management
iFieldSmart & Lens360 fit right into your project needs as a single powerful package for project risk management.
Turn powerful laser scans to connected intelligence.
Mere laser scans to document field conditions for renovation or new projects are not enough. Architects, general contractors, or developers require powerful processes and tools that connect various visual data points. Leveraging the capabilities of high-definition laser scans, 3D models, construction photography, and predictive intelligence, key players can mitigate costly project risks and overruns. Periodic rough-in pictures before close-ins help clients manage critical issues and document As-Built conditions. Overlapping crucial visual data points and analyzing them at various timelines mitigates project risks through project pictures.
BIMe delivers comprehensive and accurate data visualization to connect 2D plans & point cloud models with photo documentation, manage project risks by documentation as-built conditions, link RFI's to point clouds, and more. The adoption of predictive intelligence makes it accurate, transparent, and reliable for every stakeholder to make informed decisions through actionable insights, progress tracking, and more.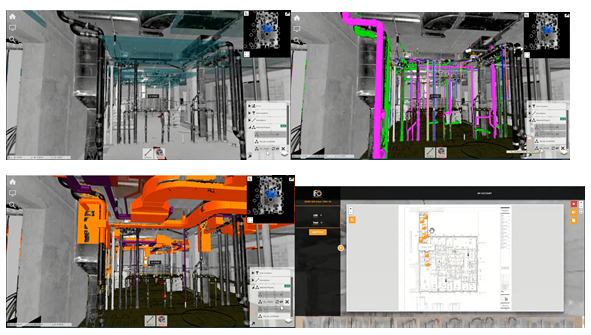 Influence better design, construction, and management workflows.
Reduce data fragmentation, storing federated models, drawings, RFI's, Submittals, Schedules, etc. for various projects in one place helps access the most updated information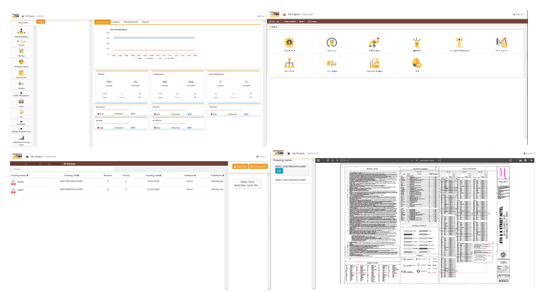 An intuitive dashboard helps project stakeholders leverage accurate and effective analytics on open, closed, and resolved clashes and viewpoints
Stakeholders can leverage quick clash sync with over 50 clashes/min at 99% availability through detailed clash management, quick clash assignments, and more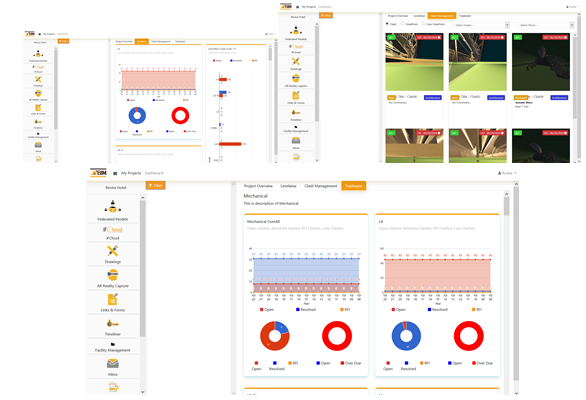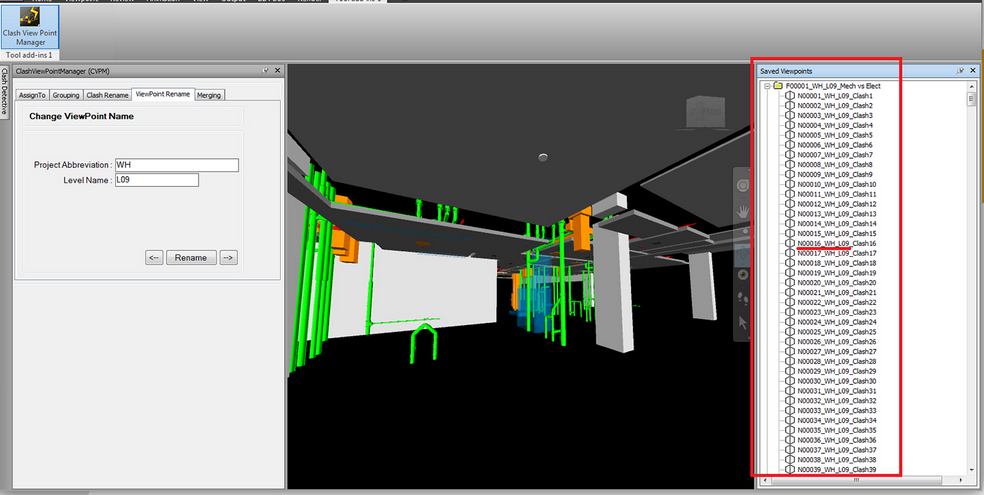 The Clash View Point Manager helps organize, extend, and augment the clash-test process
Modelers, designers, engineers, etc. can help assign clashes to trades, rename clashes, rename viewpoints, merge, etc.
Effective management of project RFI's helps stakeholders get a clear picture of project-wise RFI's through various parameters viz. drawings, cost impact, initiation date, status, etc.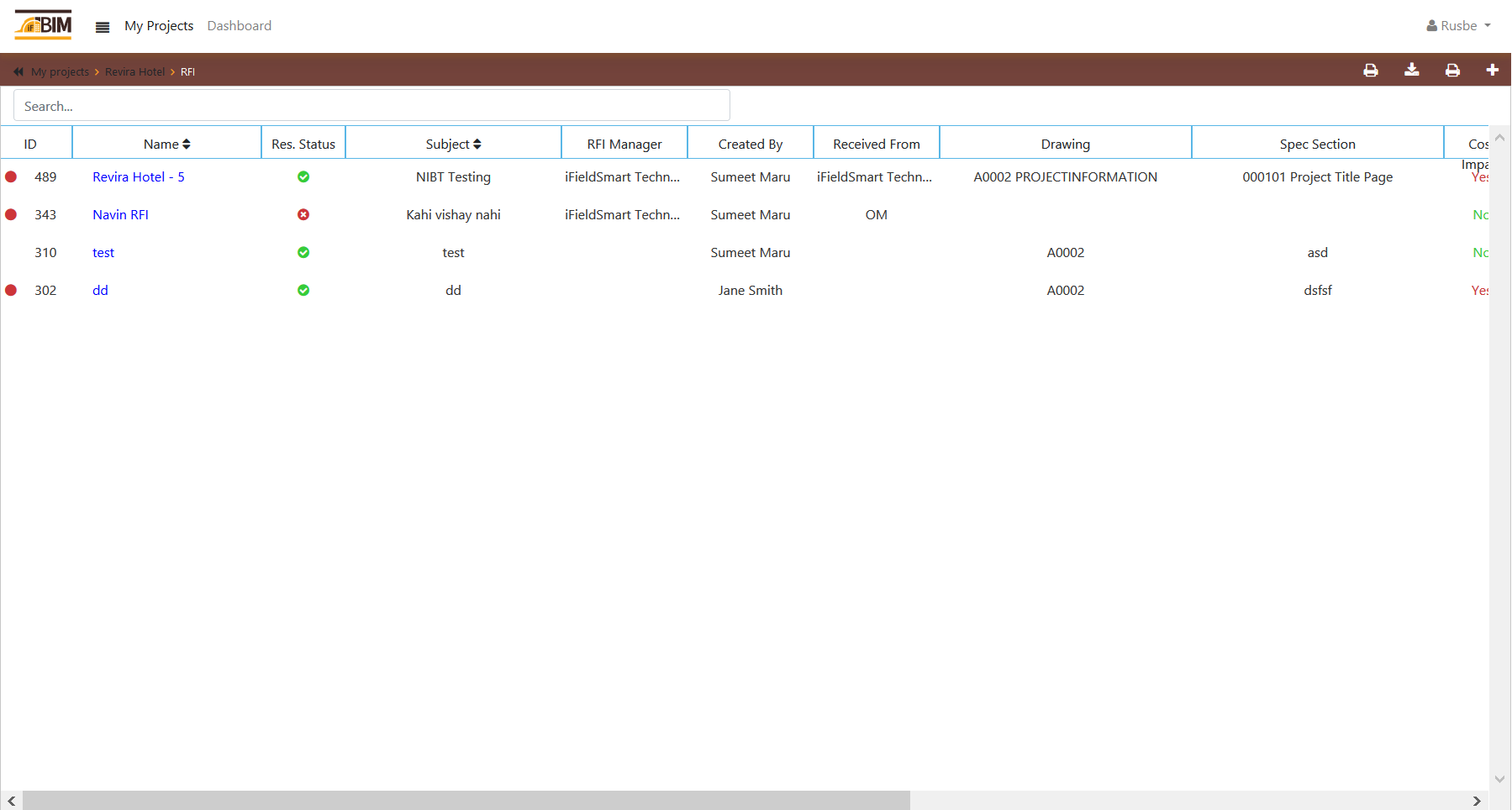 Architects, designers, engineers, contractors, etc. can leverage efficient submittal management for each project based on their ID, specification sections, number & revisions, submittal type, due date, etc.
An inaccurate timeline can cause serious project delays, rework, onsite issues, and more
Using accurate schedule figures for various tasks helps identify start date, planned date, task type, progress, labor cost, etc.
Manpower savings of about 75% can be achieved in the preparation of building plans
Derive powerful insights from customized reports.
Comprehensive & customized reports on Issue Management, RFI's, and Submittals make design seamless across various trades and building levels
Project designers and teams can leverage an accurate count on overall, tradewise, and levelwise issues, and use effective analytics to resolve design various issues
Mitigate high costs of administration and review of RFI's with accurate analytics based on closed or overdue RFI's
Architects and engineers can leverage an accurate submittal count of shop drawings, project data, etc. to enable better design, fabrication, and installation.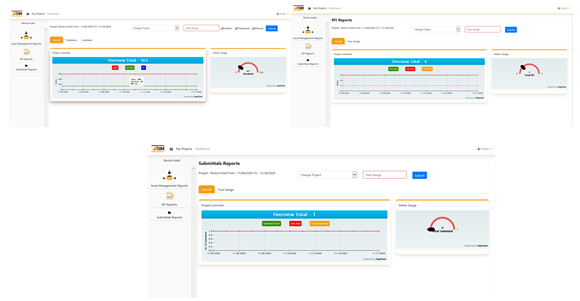 Access and visualize your design deliverables better.
Using the power of Forge, 3D BIM models can be viewed on a web-browser
Automating the BIM process helps connect design teams, workflows, or visualize project data
Powerful Forge integration with iFBIM helps view and control assemblies, section cuts, and perform model measurements in a browser setup
Leverage the power of connected design with Forge through BIM 360, data management, reality capture, and 3D viewer.

Make model comparisons quick, effective, and efficient.
The ability to compare various model versions helps resolve ambiguities and create models as planned
iFieldModelCompare collects required model data and compares their differences.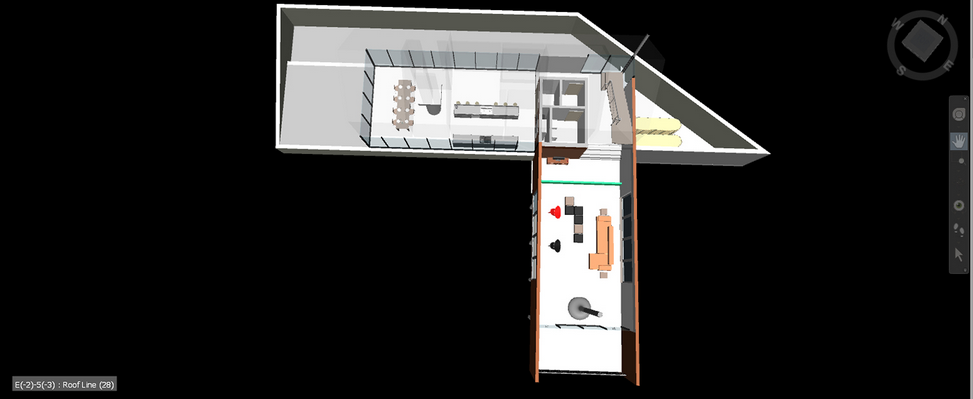 Build a complete design and construction snapshot with proactive Facilities Management.
Get a detailed snapshot of your building components through various levels and room numbers
Filter results to quickly display the required view name, room name, element name, etc.
Facilities managers, contractors, and owners can draw detailed information about building components for better decision making.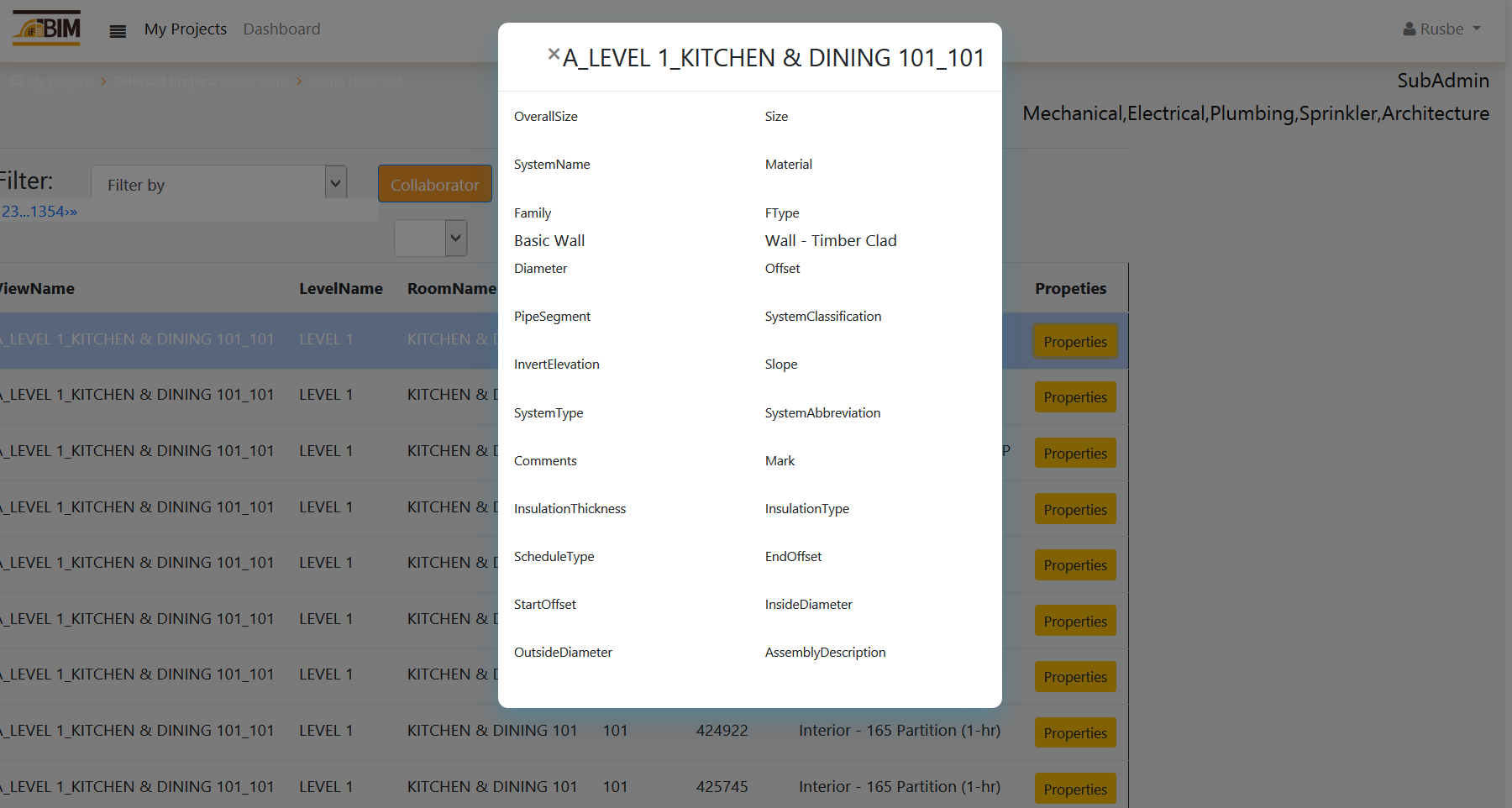 Do more for design collaboration with efficient and productive virtual meetings.
Enhanced coordination and collaboration within various stakeholders help fuel quick decision making, and significant savings in rework
As an AEC firm struggling at coordination and collaboration, iFMeets is the answer to leverage the power of virtual meetings
Construction virtual meetings cut down on unnecessary meetings, rework, build better project clarity, and enable visual project interaction
With the ability to record meetings, share screens, upload construction documents for simultaneous annotation, and more, project stakeholders can collaborate seamlessly.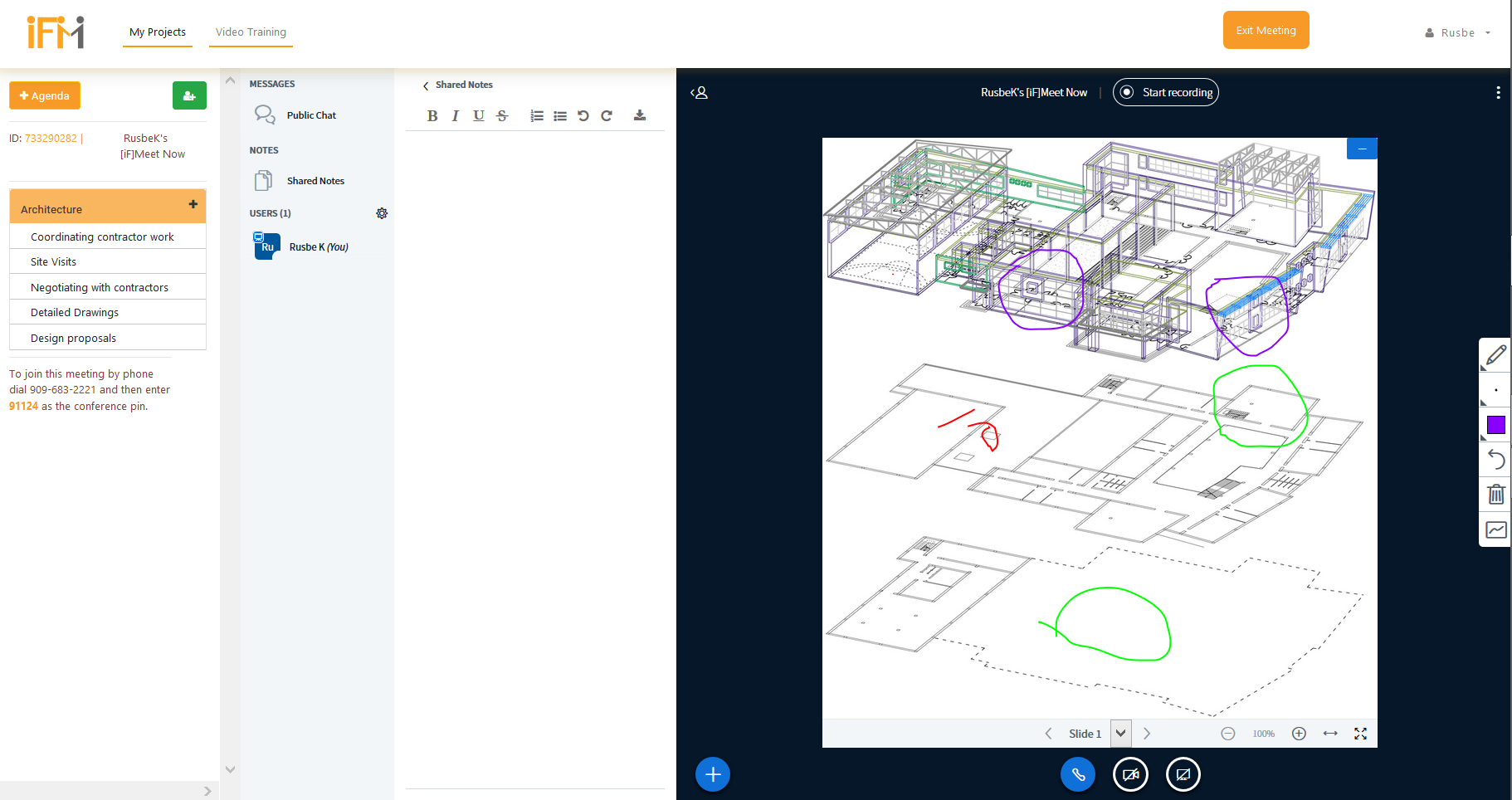 This saves a considerable amount of time, money, and resources by connecting offsite and onsite
Leverage project document storage, access, and sharing in the cloud.
The ability to store, access, and share building data from a single point of truth or a Common Data Environment (CDE) helps accelerate every design, construction, and maintenance process
Cloud storage capabilities for construction data helps stakeholders access data from anywhere, and anytime.
Hold a quick meeting on a certain document, or share QR codes to various stakeholders with in-depth information on building components.

Storage, access, and sharing challenges of building documentation can be resolved by creating a single point of truth for various files viz. .JPEG, .NWF, .RVT, .PDF, etc.
iFieldSmart Technologies – a high-performance AEC software suite.
iFieldSmart Technologies holds solutions to every AEC design, construction, and maintenance challenge under one roof
As a suite of connected AEC software, iFieldSmart Technologies can resolve design risks, financial risks, operational risks, and labor risks
Comprehensive software automation helps speed up the design process at very high accuracy, which creates a positive impact on other project phases
With project costs in mind, iFieldSmart software is fairly priced to leverage better productivity, efficiency, positive outcomes, and high ROI
Conclusion
Taking a proactive approach to mitigate project risks through powerful data and analytics can expedite project progress
Risk management tools do endure up-front costs but deliver huge dividends in the long run
Construction companies need to adopt modern risk management processes to accelerate delivery and achieve true efficiency
Identifying and resolving root causes through data analytics can help predict and flag quality and safety issues
Reduce risks, mitigate project complexity, and make AEC projects more reliable with powerful data and analytics
Contact Us: – 703-994-4242
Visit us: – https://www.bimengus.com