When existing facilities require remodeling or redesign, the need to document true As-Built conditions is important. Laser scanning is a powerful tool for Architects, General Contractors, and Developers to capture detailed data to analyze and manage an accurate record of the job site.
Reality capture enriched with predictive intelligence exists or is used to solve ambiguities that arise between actual construction and existing As-Built documentation. Traditional surveying methods are inaccurate and incomplete, whilst 3D laser scanning coupled with predictive intelligence augments As-Built documentation by comparing multiple visual data points with precise geometry and comprehensive digital replication. Unlike other scanning solutions, BIMe integrates an extensive laser scanning experience integrated with 3D modeling, 360 construction photography, and advanced predictive intelligence. These deliverables and analyses can be further utilized for Facilities Management (FM).
For projects that are under construction or handed over to owners, BIMe records every corner of the job site at various project stages. Project close-outs become easier for general contractors with accurate, accessible, and structured information. Linking every piece of design data to the BIM models, general contractors and owners can leverage a single source of truth through a cloud-based and centralized database. With complete on-site support, BIMe helps key stakeholders minimize onsite risks, validate design execution, evaluate progress, augment O & M, achieve quality assurance, and other capabilities.
Listed below are the top 7 benefits of Reality Capture integrated with Advanced Predictive Intelligence.
Improved Design & Planning.
Architects can leverage actionable insights to enhance design and planning for As-Built conditions. A complete package that includes laser scanning, periodic job site photography, and overlaying visual data points like 3D models over scans help achieve an accurate and complete representation of the job site. Accurate and complete data of the project helps mitigate onsite errors and ensures the projects are completed on time. It also enables Architects to coordinate better with other trades through a process and technology-driven workflows. Validating design execution enables greater quality assurance during the construction phase.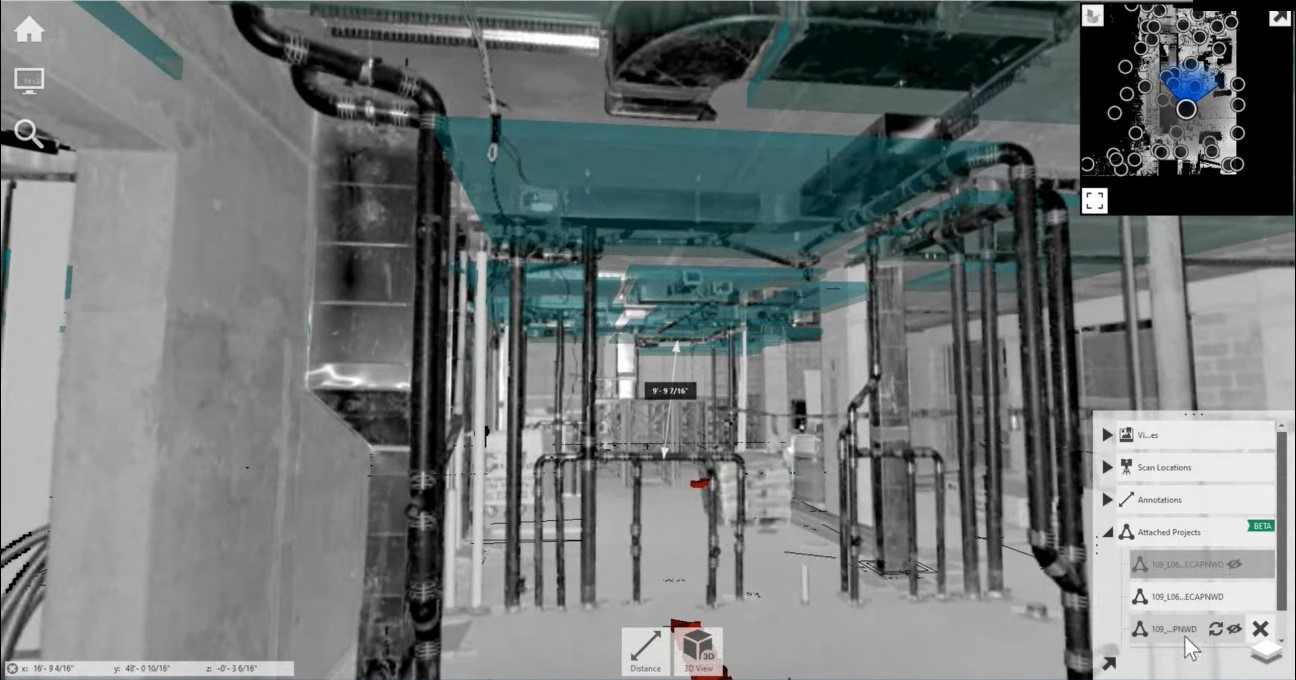 Proactive Clash Detection.
As mentioned earlier, accurate and complete documentation of the job site helps various trades like MEP and FP visualize project progress in real-time. Overlapping 3D models over laser scans and comparing 2D drawings with construction photographs serves as a rock-solid and technology-driven process to leverage actionable insights. With construction management tools from iFieldSmart Technologies and Lens 360, key stakeholders can identify and manage clashes for various trades to mitigate coordination problems before they become actual problems during construction. These problems can create costly rework and time overruns resulting in overall project delays.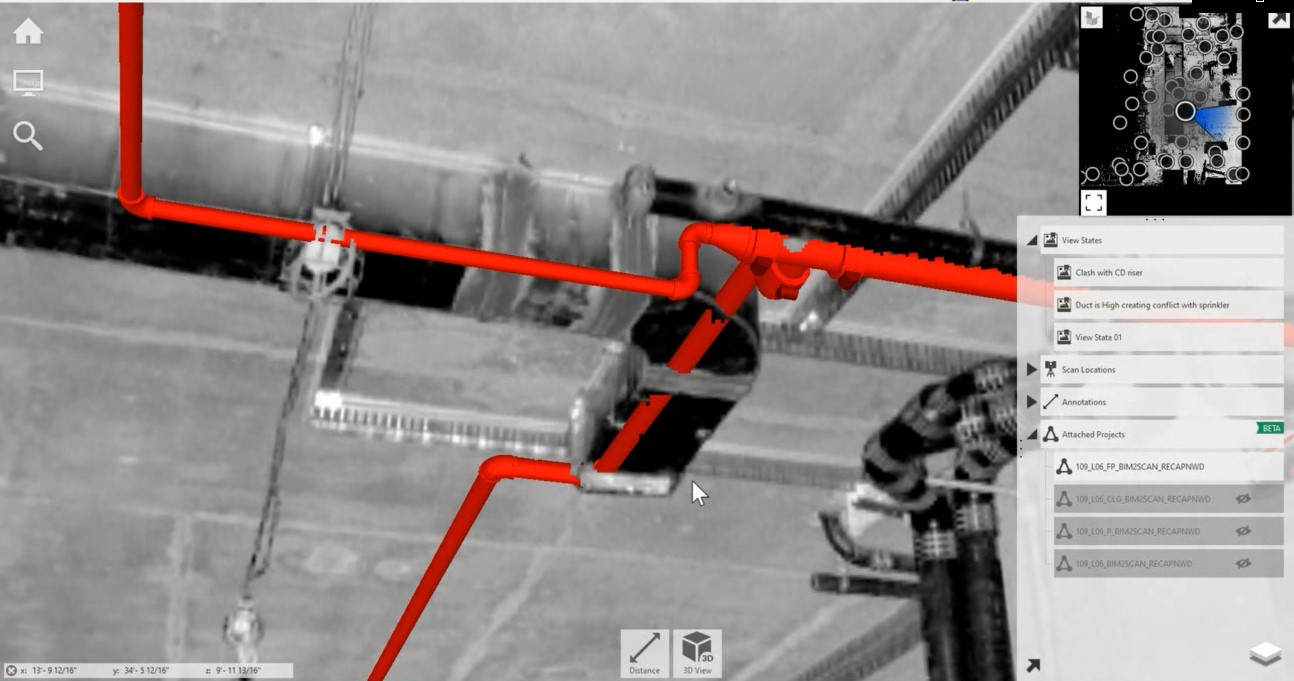 Comprehensive Construction Coordination.
Laser scans enriched with predictive intelligence improves construction coordination by miles. It isn't just 3D laser scans converted to 3D models in Revit, but a complete solution that uses visual data points to enhance the coordination process. Keeping a digital record of your job site at various timelines helps general contractors achieve planned milestones. With better RFI creation and management, issue tracking, pre-close-in inspections, and more, onsite workflows can be streamlined to achieve greater onsite success with a significant reduction in coordination problems.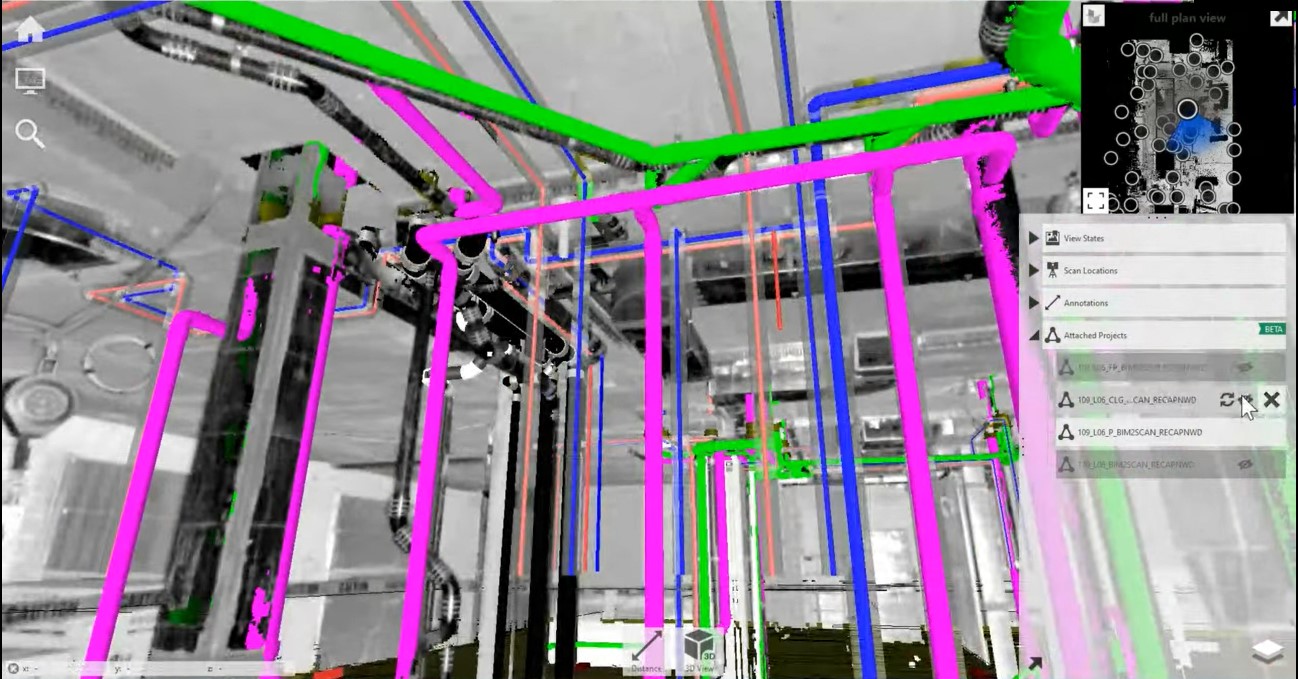 Significant Improvements in Accuracy and Quality.
Reality capture integrated with predictive analysis improves the accuracy and quality of construction. Evaluating project progress against planned timelines helps keep track of the project. Furthermore, tracking project progress with high-resolution and information-rich visuals helps remove ambiguities early on in the design stage. With every corner scanned and identified accurately and completely, predictive intelligence enables a deeper understanding of existing onsite work, and the required deliverables. As nothing is missed or overlooked, project milestones can be achieved with greater accuracy and quality by evaluating progress at various project stages.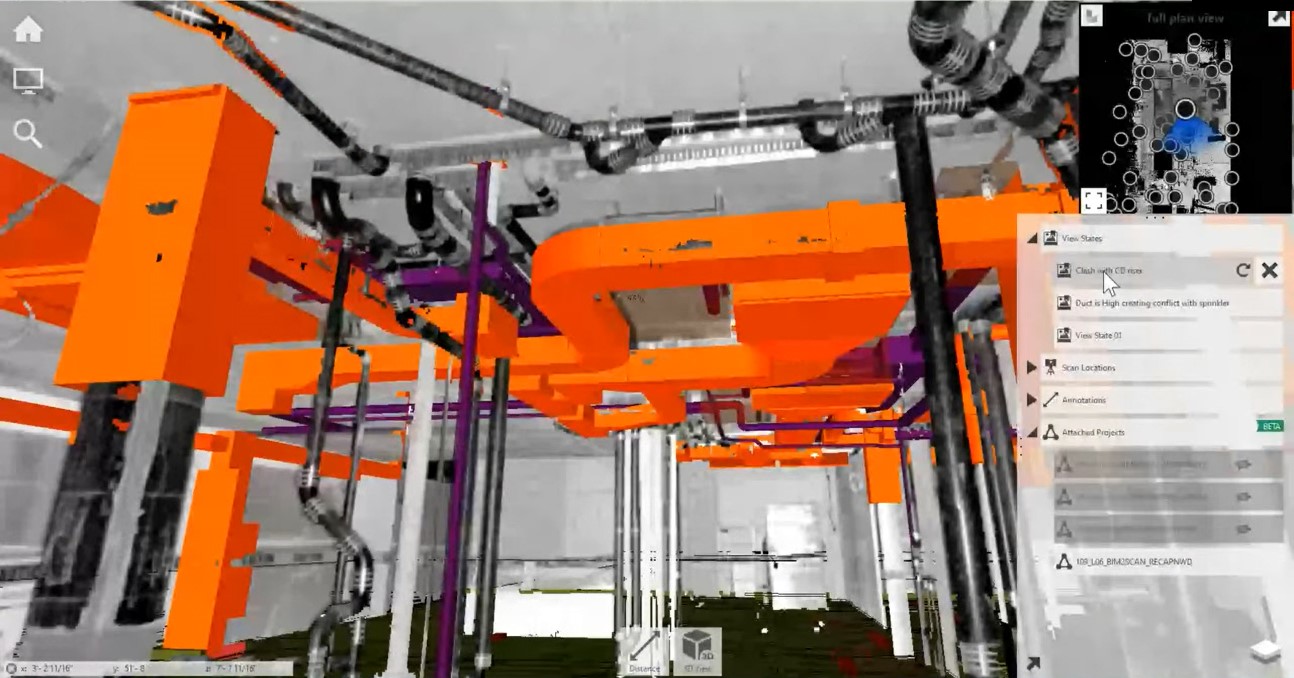 Compliance with Health and Safety.
Onsite health and safety are critical issues that require attention and solutions. General contractors can leverage 3D laser scans equipped with construction photographs, 3D models to stay informed on every corner of the job site. Accurate and complete onsite visuals help MEP and FP sub-contractors view and locate the required components and equipment to proceed with a safe installation. With every data point verified, onsite professionals can leverage complete safety during actual job site installation of equipment and various other components.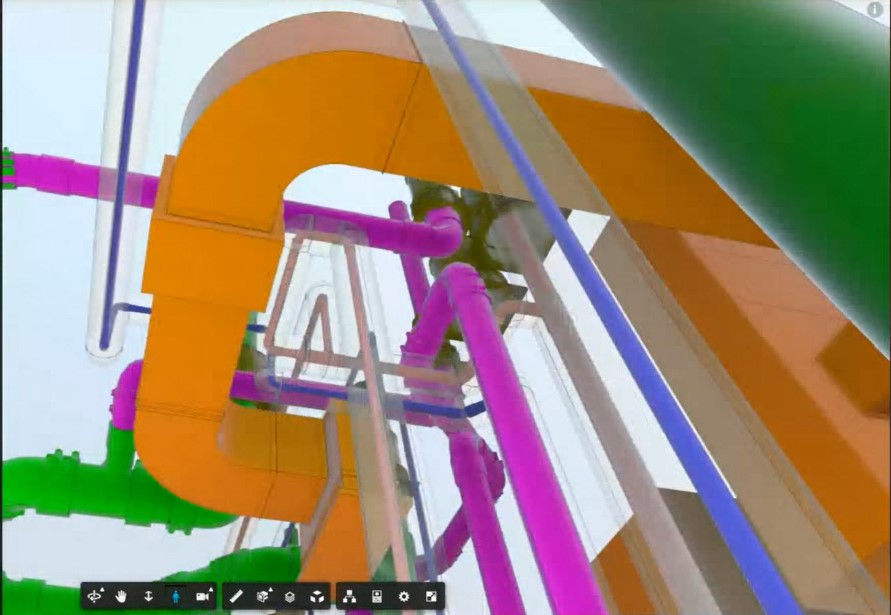 Reduce Project Cost and Time Overruns.
Project cost and time overruns can be substantially reduced with real-time visual data points and predictive intelligence applied to those data points. Time and cost overruns are products of rework, inaccurate and incomplete inspections, poor asset management, clashes, RFI issues, etc. With processes and tools that resolve such challenges, project costs and time can be reduced significantly.

Improve Operations and Management.
With an accurate and complete digital snapshot in place, operations managers and owners can download comprehensive versions of O & M manuals that can help improve maintenance and management of the facility. Linking submittals to construction photographs helps build and manage every aspect of the construction and its history. With a complete digital repository at hand, contractors can handle operations and management with greater effectiveness and efficiency.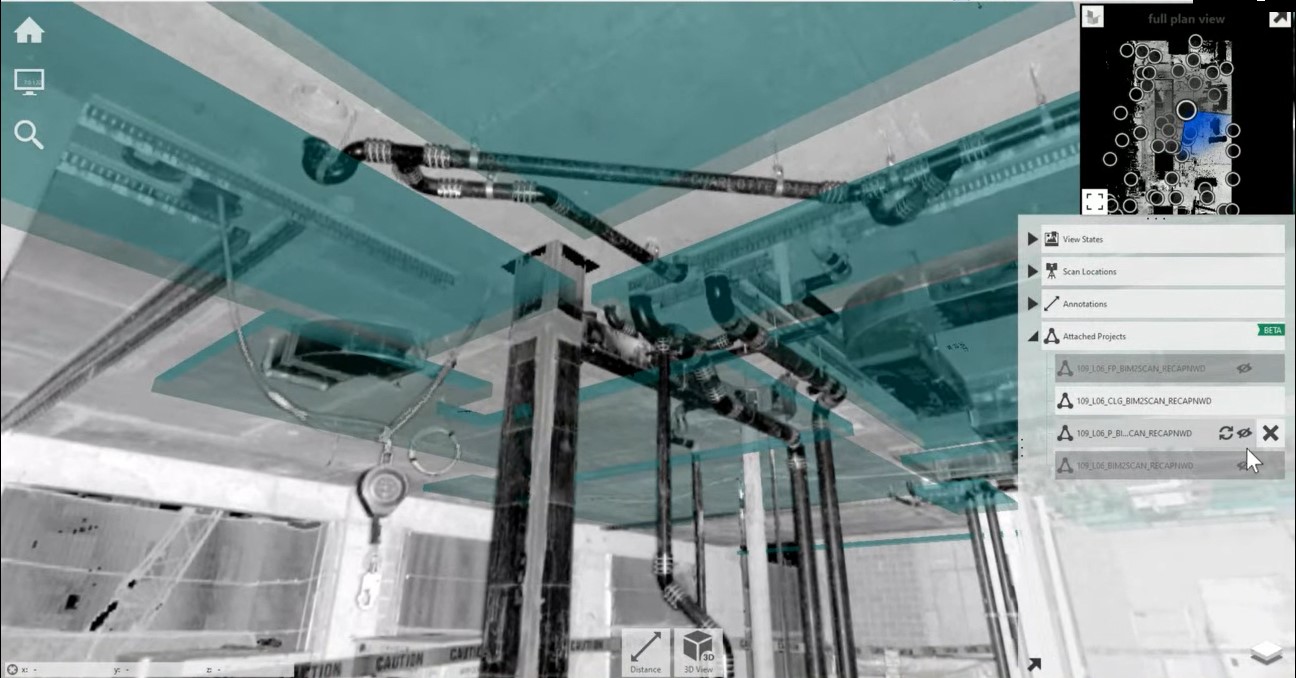 Conclusion.
BIMe's laser scanning capabilities integrated with predictive intelligence serve a myriad of use cases and projects. With comprehensive experience in laser scanning, powered by construction management tools, job site photo documentation, and predictive intelligence technology, BIMe helps architects, general contractors, and developers achieve winning renovation projects. Whether it is facility coordination, clash detection, verification, as-built surveys, pre-design engineering, or AR/VR, BIMe can achieve customized deliverables and solutions to achieve the design and onsite perfection.
Contact Us: – 703-994-4242
Visit us: – https://www.bimengus.com