A submittal is a construction document, or a document stack that consist of various contract documents like product data samples, mock-ups, shop drawings, and more. Contractors and Subcontractors need to create these documents for review by the concerned architect or engineer. It is not easy to prepare these documents as it takes in a lot of time and analysis to study each facet of the project process.  Project engineers are responsible to review the submittal log, forward them to the concerned personnel, note the approvals and return them back for editing or changes. Submittal Management or Submittal Management Services are vital for construction personnel to initiate the project.
What is the starting point?
The basis of the construction process begins with plans and necessary specifications, these plans are drawings that are actually delivered through digital media, or on paper by various stakeholders like engineers, architects, and consultants. A project manual can turn into hundreds and thousands of pages that includes parameters like scheduling, project documentation, third party payment processes, and more. A plan is more of a visual presentation of a project that depicts a structure put together graphically.
Submittals, and who needs to do it..
Submittals are prepared by General Contractors and Subcontractors. Submittals are actual physical samples of the project that are to be delivered to architects, engineers, and various project consultants before a project actually begins. Construction Submittals include various document formats like meeting minutes, project information, shop drawings, etc. A project that comprises of multiple subcontractors can envelope hundreds, or even thousands of submittal documents. Furthermore, if owners and contractors look up to Submittal Management Services, they can easily get their work cut down by miles, and focus on various subject propositions that need to be accomplished during project progress.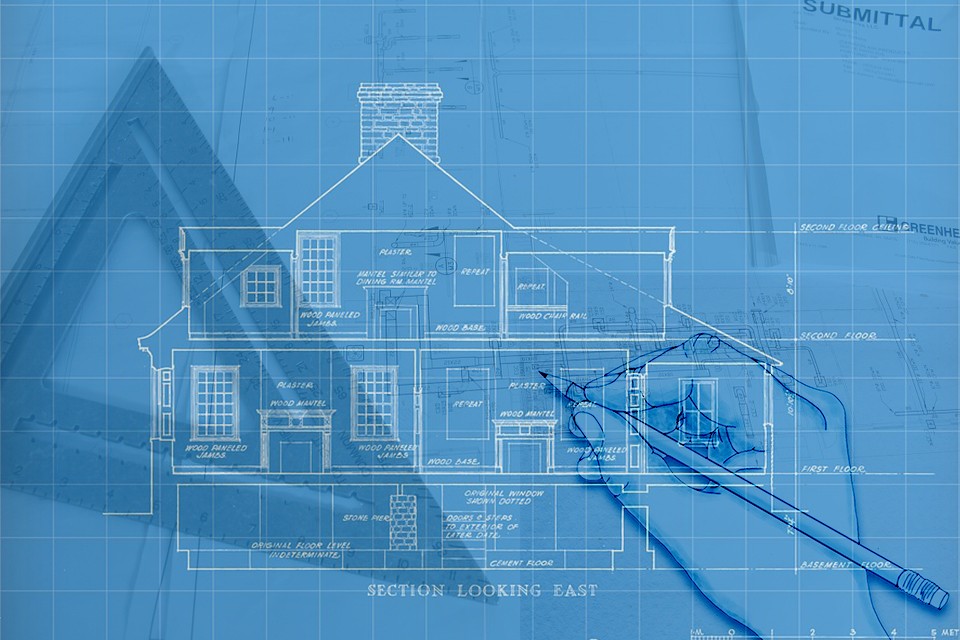 Submittal types, and why each one is unique!  
Action Submittals –
As the word prescribes, Action Submittals are project data or multiple shop drawings that need to be verified by engineers and architects. If there are changes that need to be made in any of the action submittals, then are responded back to the contractor or subcontractor for rectifications. Now, there are ways these submittals are responded to, these can be designated with words like Approved, or Approved with Notes, Revise and Resubmit, or if the submittal is completely wrong, then it is marked as Rejected and sent back to the general contractor or subcontractor. Submittals can take a lot of time to get approval from various parties in the project. This was all about action submittals, wherein an action needs to be taken for construction submittals.
Information and Closeout Submittals
Information submittals are submittals that contain data, test reports, quality control, meeting minutes, and more. These submittals give out information to various parties informing them about the data that needs to be reviewed in those submittals, it serves as an information point for all stakeholders. Closeout submittals are created to inform all the parties and owners about maintenance and operations through requirement of extra assets like walls, floors, ceilings, etc.
Why are they so important in the initial phase?
Project teams need to streamline the entire process to anticipate major issues or ambiguities that can be confronted during actual onsite construction. This means, submittals are vital to mitigate issues between architects, designers, and builders to resolve problems behind the desk, rather than onsite.
Submittal Management Services follow five key parameters to achieve precise submittals. Study the info graphic to know more.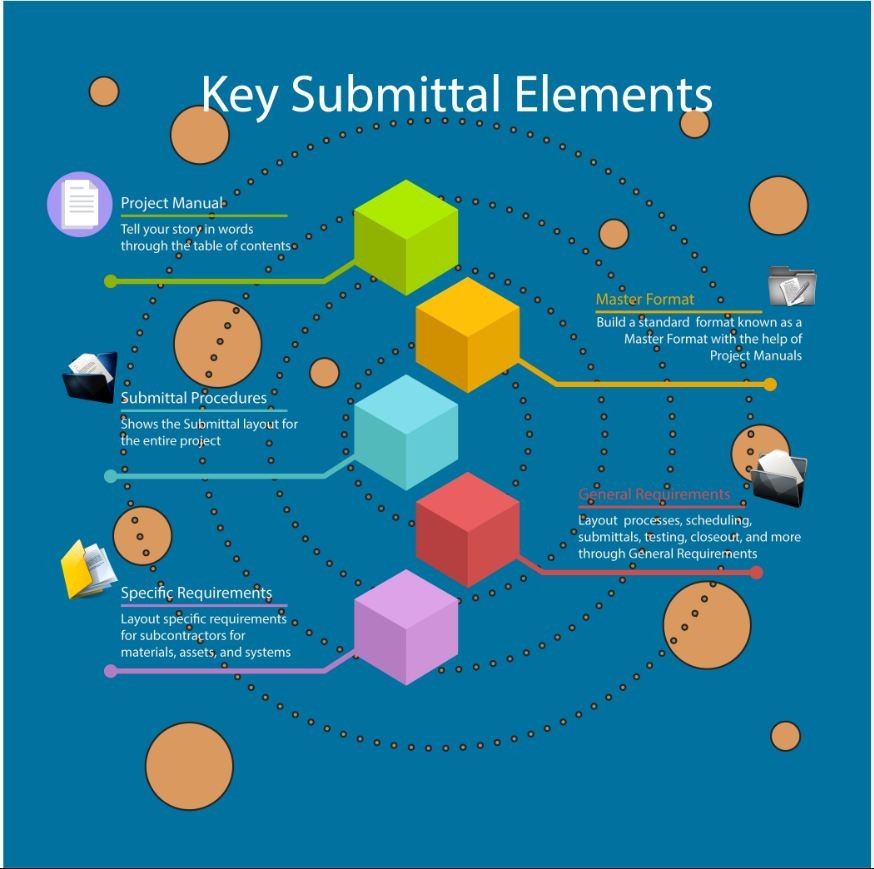 To sum up
Clear and concise submittals actually payoff in technicalities. A submittal review and approval procedure needs to be managed efficiently for construction projects, old ways of storing various data in silos can cause heavy efficiency and productivity issues, leading to onsite disputes. Poor quality submittals can also mark questions on accountability, ability , and transparency of contractors and subcontractors on their submittal management services. Read More…