Reality capture with Laser Scanning or also called High Definition Surveying (HDS) captures the entire detail of a construction project, right down to every pixel. These detailed visual data-points are called Point Clouds. The conversion of Point Clouds to 3D models adds an extra layer of visualization and validation for onsite processes. It helps general contractors document exact site conditions with every component like pipes, ductwork, electrical components, sprinkler systems, etc. Whilst navigating around various challenges like –
lack of visualization
rework
cost overruns
project delays
inadequate coordination
sub-standard construction
Laser scanning has truly set the bar for general contractors to get their work right the first time. The next step in intelligent reality capture is predictive analysis and preemptive decision-making. This is achieved through the integration of 3D laser scans, Point Cloud to BIM models, and construction photography, all set in a single software package to run side-by-side validations based on visual data points.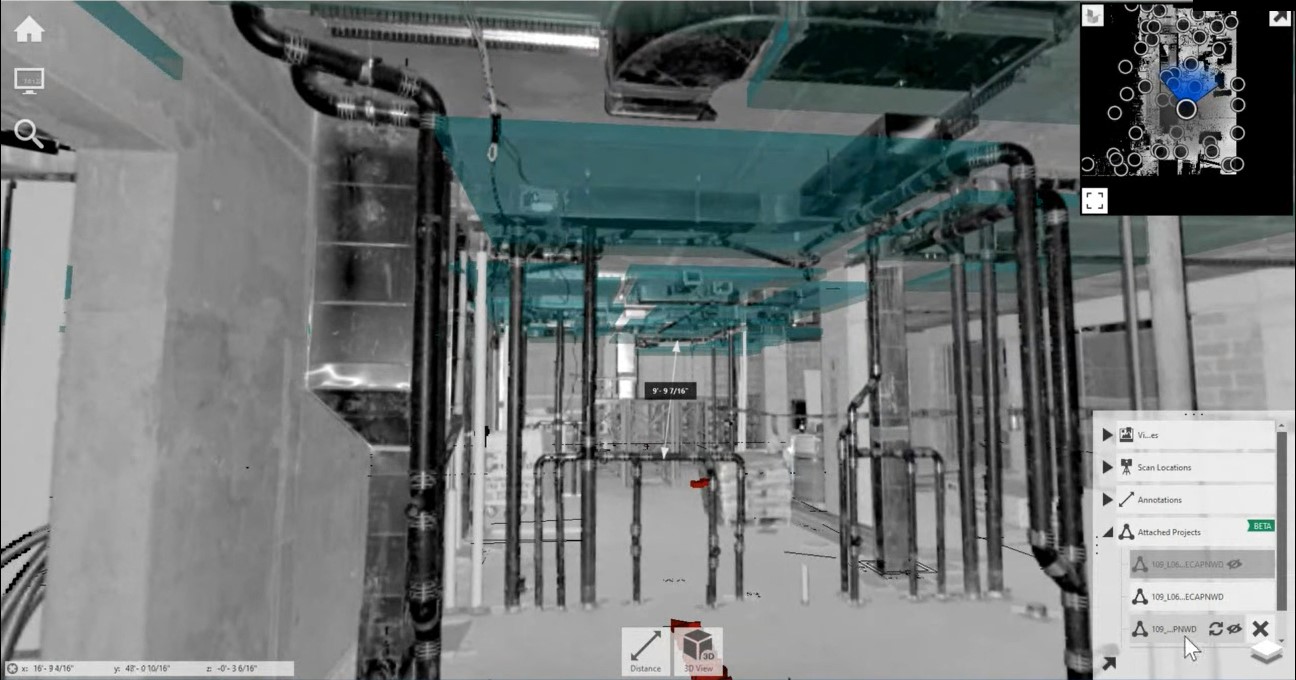 Linking every data point enables comprehensive visualization of the job site. It makes working easier for general contractors for clash management, transparent inspections, asset management, risk management, pre-close-in inspections, issue tracking, RFI creation & resolution, and more. Documenting & reviewing onsite conditions between various timelines helps identify and flag critical issues in the 3D model. Capturing progress reports in real-time helps simplify and improve bill tracking for general contractors.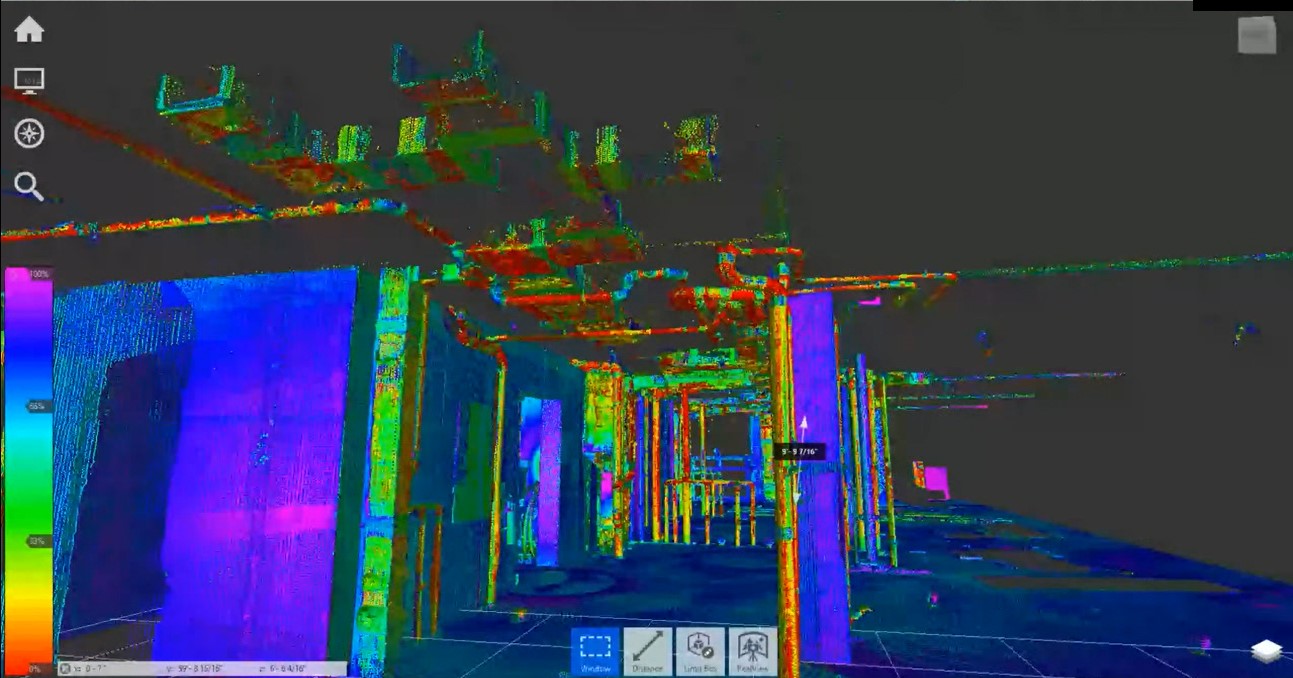 Renovations or redevelopment construction projects lack the necessary set of documents for facilities management. These situations demand a complete and digitized dataset of documents with accurate and complete information on the As-Built conditions for further construction planning. Quality assurance is key for construction projects, and it can be achieved through real-time comparisons between the as-built model, drawing, or job site photographs with the laser scans. With all the major milestones scanned and documented, general contractors can evaluate a visual record of components and systems behind walls, under the floor slabs, above the ceilings, etc.
Reduced Rework – A ground-breaking benefit for General Contractors.
A regular construction project can account for more than 13% of the total construction costs. With laser scanning processes, construction expertise, and construction management software integrated into a single package, these numbers can be reduced to 3% or less. This translates to keeping the project on schedule and a significant increase in cost savings of thousands, or even millions of dollars for general contractors and owners. The greatest benefit of integrated & intelligent laser scanning is onsite insight. Laser scanning helps reduce risks for contractors by making sure As-Built drawings are precise, and inefficiencies are flagged early on, thereby reducing construction change orders. Progressive job site scanning during the construction phase with a side-by-side comparison of drawings, models, construction photographs, etc. delivers tremendous value for the entire building lifecycle.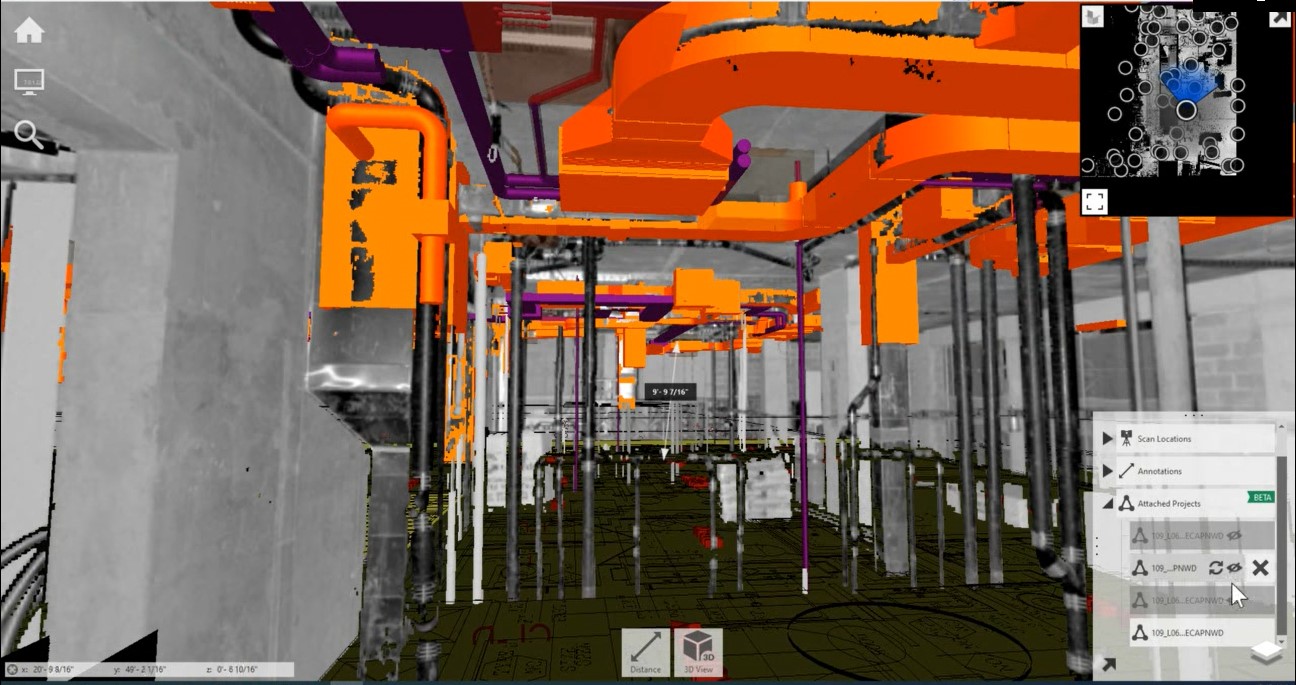 When is Laser Scanning implemented?
Laser scanning delivers great value for two scenarios viz. new construction and renovations.
Application for New Construction.
Laser scanning for new construction helps general contractors augment the BIM process
Scanning and documenting building components during installation of structural steel, pipes, HVAC, concrete slabs, etc. helps manage project risks and enhance pre-close-in inspections
This data can be compared with a series of visual data points to verify and validate required onsite installations
Preemptive and predictive analysis helps revise the design for new prototypes, accurate fabrication, and fewer RFI's and change orders
Clear visualization helps assess the material requirements like concrete, steel, MEP, etc. thereby reducing onsite material wastage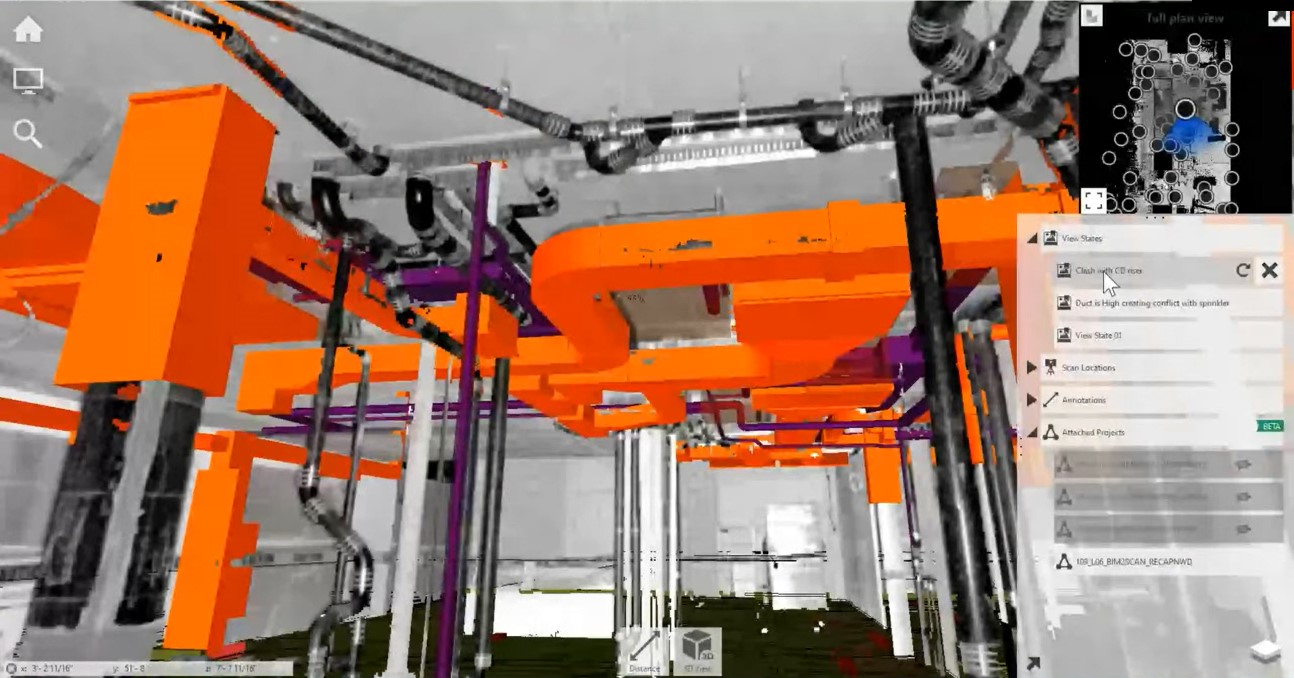 Application for Renovations.
Renovations or refurbishments with outdated drawings or documents can create serious challenges in the renovation process
It can make renovation quite difficult for general contractors
Laser scans use visual technology to freeze the job site in a particular timeframe or current form
This data can be imported to Revit or other CAD software to build 3D models and extract accurate As-Built drawings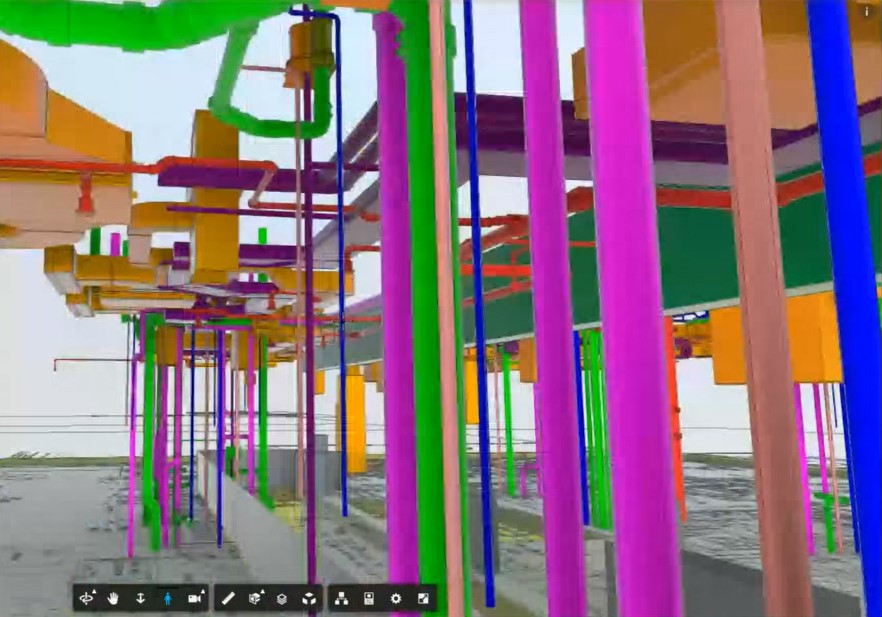 What are your data requirements?
Identifying the right solution to deploy laser scanning is key for any project, be it new construction or renovations.
Solution # 1
The easiest way of using Laser Scanning data would be comparing the design with the existing construction progress
Exporting various scans into a BIM software helps problem identification easier
This helps reduce design revisions and eliminate future conflicts
Solution # 2
Laser scanning data can be leveraged for specific sections of the job site, and additional information can be used or analyzed for corrective measure
As laser scanning can be quite detailed with pinpoint accuracy, it can highlight various layers based on elevation, spaces, and areas
Precise material volumes can be calculated in various areas
Solution # 3
Laser scanning can be used for complex projects that lack existing As-Built documentation
Laser scans converted to 3D models can help connect the missing information
With information detailed to bolts and fittings, the software can be leveraged to build libraries of actual building components from the Point Cloud
The right onsite clearance can be set to move heavy equipment once onsite construction is complete
Taking it further, laser scanning combined with construction photography, 3D models, drawings, etc. can help achieve complete predictive analysis of the job site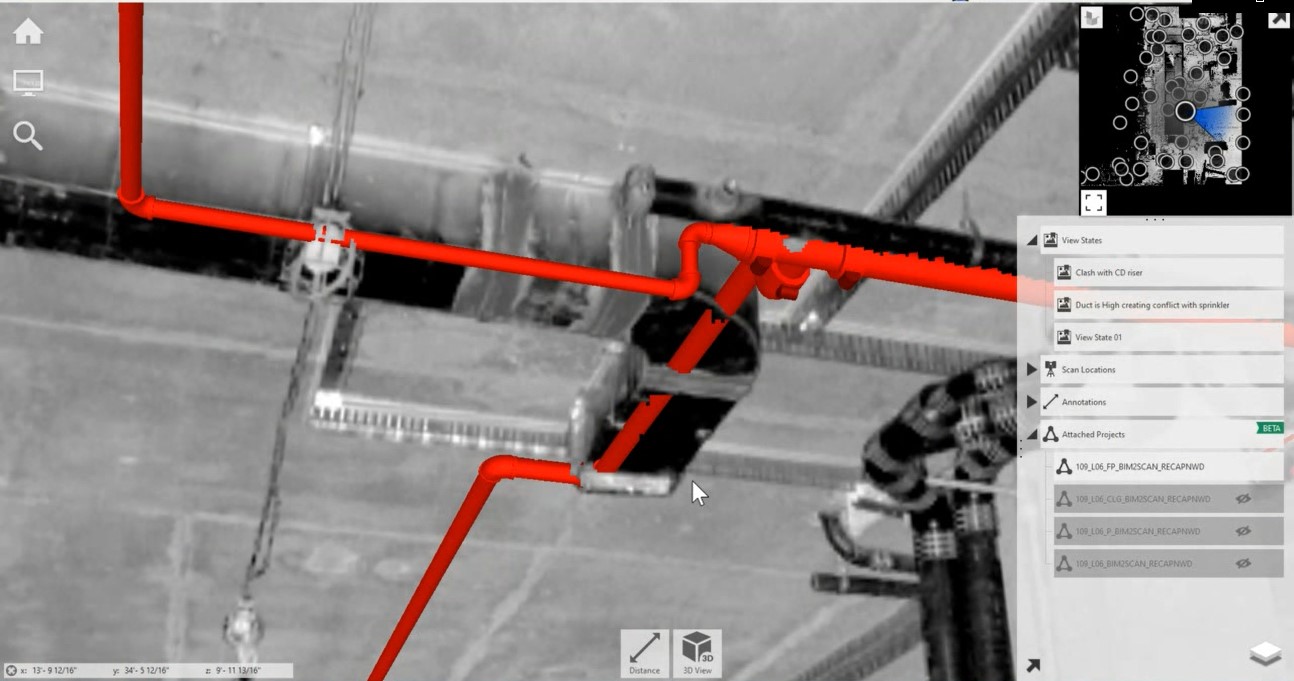 Why is a service provider important for laser scanning?
If you're a general contractor just starting with a new business, renting or buying a laser scanner is not a good option. Self-performing a laser scan without the right expertise, experience, and tools can induce serious errors, cost and time overruns, and low project quality. It is a good option to consider a service provider to scan your job site for various reasons viz.
Heavy initial investments can be avoided for hardware, software, and personnel
In-house training costs can be mitigated
General contractors can leverage greater versatility for a myriad of job opportunities
Utilize every benefit or service of laser scanning
Enhance project ROI whilst reducing costs and time
Software enhancements.
Point Cloud to BIM isn't enough anymore, project stakeholders require complete insight for their job sites. Software is key to get every visual data point on a single screen to validate onsite work. The ability to connect and coordinate data and people project management software like iFieldSmart, iFCloud, Lens 360, etc. helps general contractors simplify and make onsite processes effective and efficient. Software integration can enable key players with RFI generation, side-by-side photo validation, visual overlapping of laser scans and 3D models, generate quick QR codes, etc.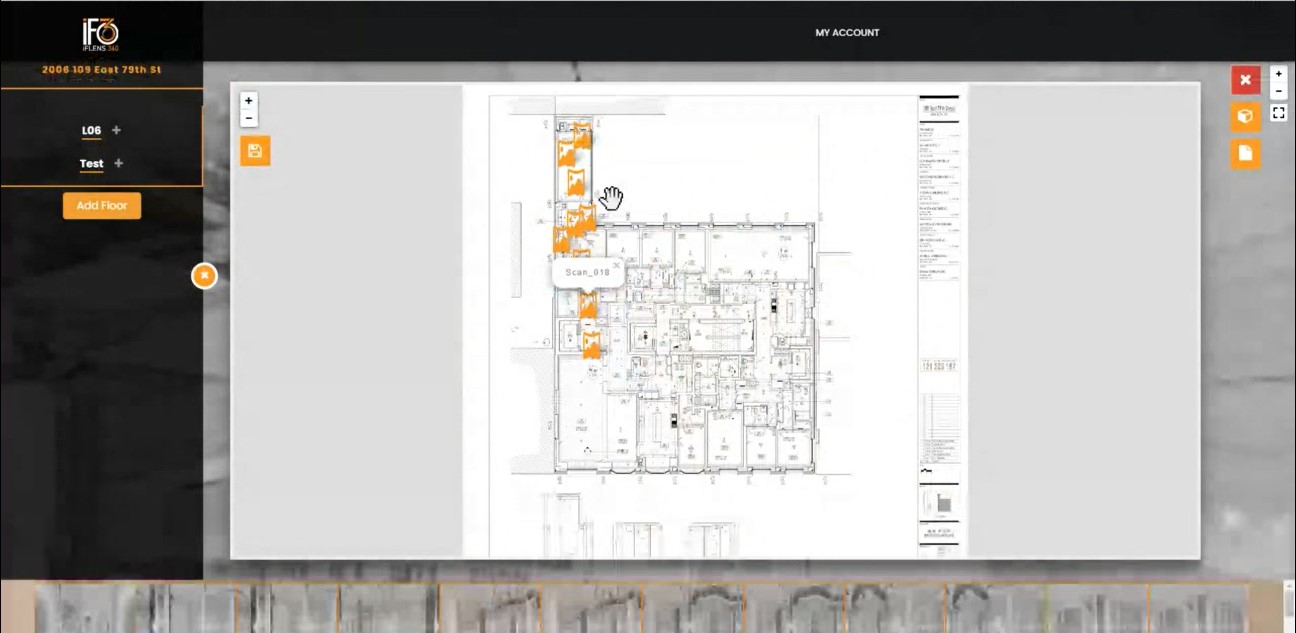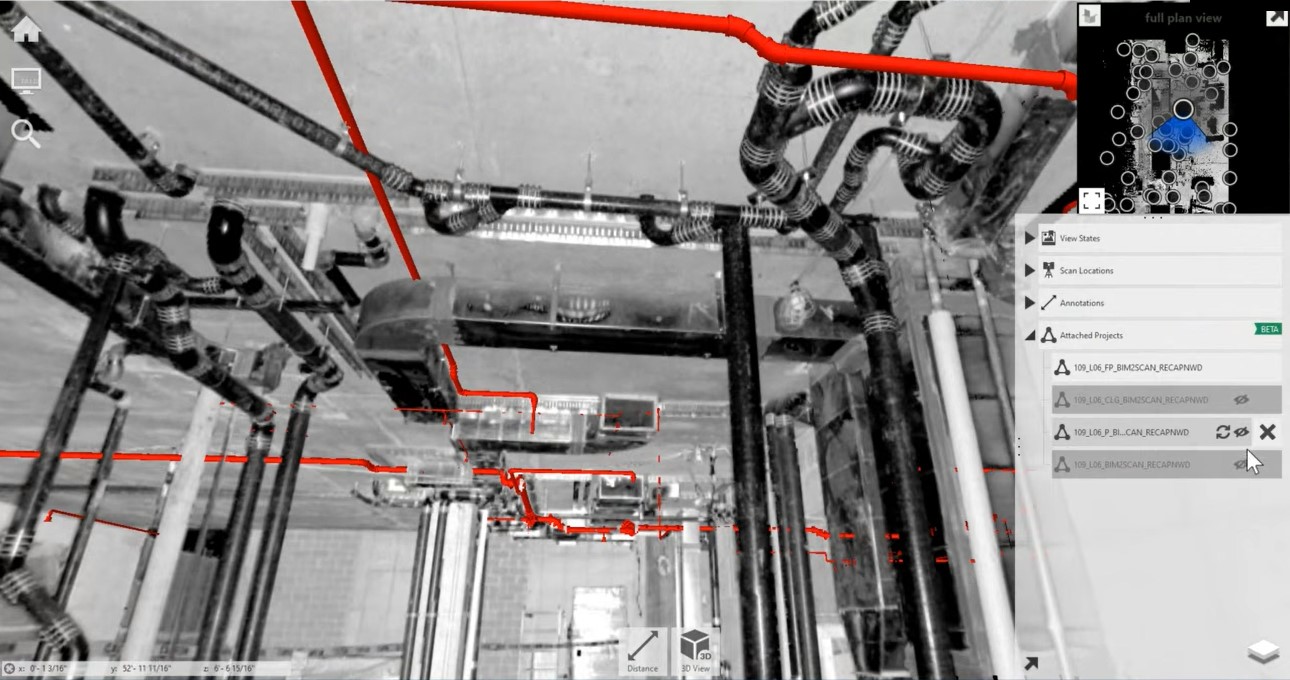 Conclusion.
BIMe is a laser scanning services provider that assists construction companies and AEC professionals with expertise, experience, and software-driven capabilities. Project teams can take full advantage of our services by comparing laser scans and 3D models with construction photographs and drawings for predictive onsite analysis and solutions. Upfront scanning and information with as-built models builds a strong bottom line for coordination and collaboration. Our laser scanning services can help general contractors cut rework by more than 30%, enhance renovation efficiency by 30%, and eliminate design changes by more than 50%. No matter how it is perceived, a robust laser scanning solution powered by construction intelligence can save thousands or millions of dollars.
Visit us: – https://www.bimengus.com/scan_to_bim