Point Cloud Scanning has been termed as the next big thing in the AEC industry.  It has the ability to accurately capture, measure, and anticipate complex structures in 3D ecosystems. Point Cloud Services are used by building companies and owners to create pixel-perfect models through millions of data points, that are processed by software to create a 3D model of the scan. Point Cloud Scanning uses devices such as laser scanners to measure accuracy up to a few mm. Professional teams can convert scanned data into readable or intelligent BIM files through software like Microstation and Autodesk Revit. It allows teams to achieve industrial surveys, monumental preservations, and BIM tasks. Many points make a whole as scans are taken from multiple locations to get a holistic view of the location or area of interest. A software can import point cloud data, and it can be rendered, worked-upon, and edited to suit project needs and requirements. Owners can analyze and model through point cloud data management.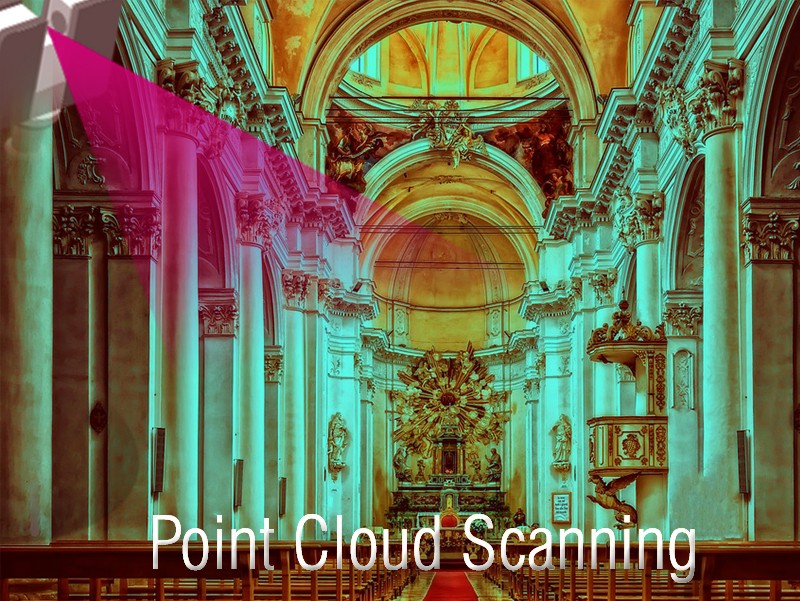 Following are the advantages of Scan to BIM services using the Point Cloud
Extremely Precise
Laser scanning or Point Cloud technology has proved to be a highly accurate tool for engineers and architects to provide detailed information about a physical structure with an accuracy of a millimeter or two. Point cloud scanning services include 2D floor plans, sections, and elevations,3D surface reconstruction, renovating an existing structure, and producing information affluent 3D models for AEC industry, and MEP requirements as well. This involves true dimensions to be captured in real-time to avoid clash detection and mitigate various vulnerabilities during onsite construction.
Level of Detail(LOD)
If the project is up for renovation, then the LOD must be accurately specified for point cloud professionals to understand the complexity of the project, and what level of point cloud density is required. If there are MEP elements, then point cloud technology can provide detailed models with precise laser scans.
Attention to Model Intricacy    
A laser scan holds comprehensive information about the physical object in real-time. Real-time would mean absolute precision on color and reflectivity through various points and objects. The importance of color and reflectivity is extremely helpful for engineers to create duplicate objects through exact material compositions of the existing project.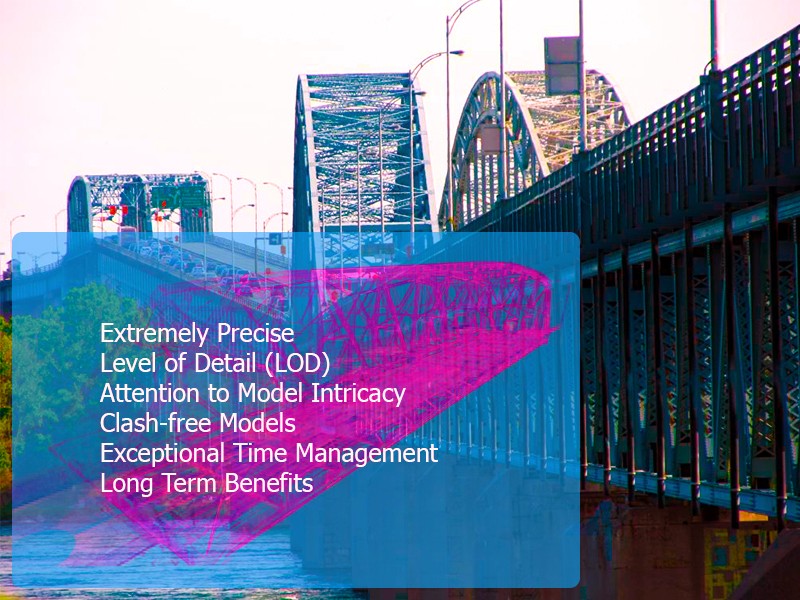 Clash-free Models
Another benefit of Point Cloud Modeling lies in the fact that tolerances need to be setup for errors, camera angles, etc. This needs to be discussed with architects or scanning professionals before scanning starts. 3D architecture and MEP modeling requires exceptional point cloud accuracy and experience for spatial relationships and structural elements. State-of-the-art software can export import and export data, making it a two way process to design accurate, installation ready clash free models.

Exceptional Time Management
If a team of workers were to take physical measurements of a structure, it would take months to complete the measurement process. Point Cloud Scanning Services create a non-intrusive technique to take measurements for various structures like residence projects, commercial infrastructure, hospitals, schools, and more. There is no chance of damage or even closure of institutions to perform point cloud scanning. Once the scanning is complete, contractors can identify project data, and create exceptional time management schedules to begin actual work.          
Long Term Benefits
Point cloud scanning can be an expensive proposition at the start, but its long term benefits are exceptional. The idea of using laser systems can save a lot of money through quick project turnaround times. Point cloud services  save time on manual measurements,  workforce costs, and it is much safer as well.  Onsite disputes can be mitigated completely using Point Cloud Scanning.
Conclude on a positive note
Various automated systems are deployed to create modeling easier and efficient. The process of Point Cloud Scanning completely mitigates human error, and saves time and money. Geospatial technology can be used for significant project flexibility and productivity. Point Cloud Services automate processes at all levels of the building process viz. classification routines, modeling through precise information, and more.